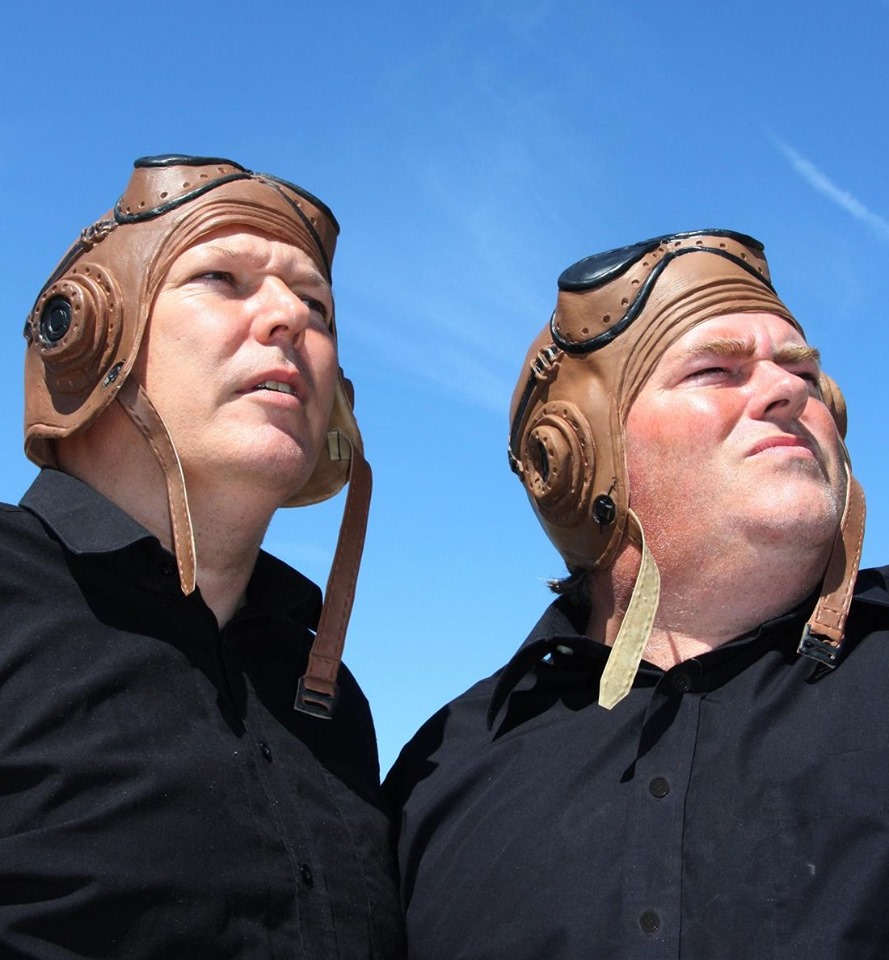 Date/Time
Sunday 30 June 2019
7:00 pm - 8:45 pm
Categories Performances, shows, and events
From the same crew who brought the sell-out Ministry of Biscuits in 2018… a nail-biting, side-splitting true story of a daredevil flight. 2019 is the centenary of one of the greatest moments of aviation history and a truly British First – the first ever non-stop flight across the Atlantic.
'Wonderfully entertaining…has the makings of a West-End hit.'   The Times*
'An up, up and away fringe hit! Spiffing perfection.' The Daily Telegraph*
The story of this daredevil flight by pilot Capt. John Alcock and navigator Lt. Arthur Whitten Brown is told in the hit stage play 'Those Magnificent Men' by acclaimed writing duo Mitchell & Nixon, originally produced by New Perspectives Theatre Company in 2010/2011 and revived in 2015 by The Foundry Group.
In the tiny open cockpit of a converted Vickers biplane, they flew from Newfoundland through dense fog, sleet, snow and hail – sometimes upside down – to Ireland and worldwide celebrity.
To commemorate this centenary, the Foundry Group is once more reviving its highly popular production, starring Radio 4 regular David Mountfield ('Count Arthur Strong's Radio Show') and writer/performer Brian Mitchell ('The Ministry of Biscuits') who endeavour to tell the epic tale with just cardboard, two stools and some left-over props.
So strap yourself in and cry "Chocks away!" for a night of thrills, spills and uproarious comedy.
Recent comments from the Brighton Festival Fringe, 2019
'What a outstanding performance you gave. So deserved the standing ovation.' – E.v.B.
'Saw these guys last night. Brilliant show and also just hilarious.' – P.M.
'Side splitting show. Loved it For me perfect end to our visit which was emotional as well especially after the film about two very special people who deserve so much more exposure. Come on Manchester and England let's be proud and shout out to the world what they did! John Alcock is my Great Uncle🎉🎉' – Pat Trede
'Great finish with these guys to a great festival.' N.J.
'When you have to dismantle a wall to fit all the people who want to see your play – you know you have a smash hit on your hands! Well done – it was a triumph ad the perfect end to an incredible week! Standing ovation was well deserved. Well done to you.' D.K.