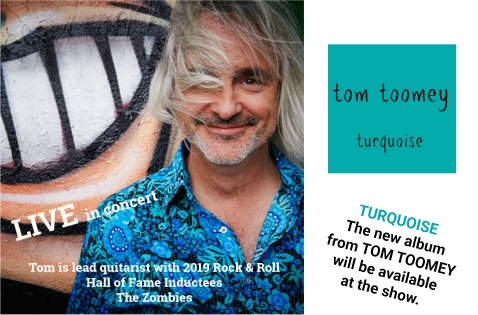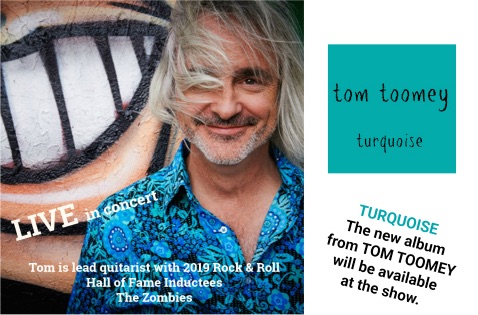 Date/Time
Saturday 4 May 2019
7:30 pm - 10:30 pm
Categories Tinners Moon 2019
£13/£10/£6 – Buy tickets online or from Rafikis Cafe and the Ashburton Information Centre
In addition to Tom being the lead guitarist for legendary band The Zombies ('She's Not There' etc…), he also writes, produces, plays and tours as a solo artist.
His music includes work with The Monficats, Jingo Santana, solo electric guitar and solo acoustic shows.
Tom is also the proud developer/creator of the charity 'Music for Africa' which he promotes on a regular basis. http://www.musicforafrica.org.uk/
Tom started playing in 1967. His first tune ever performed on stage at the age of 13 was 'House of the Rising Sun'. Bands include – 'The Epidemic' ( first band), 'The Drill' (punk), 'Invisible Sex', 'Friends of Jack', 'Monficats' and 'Jingo Santana',
Albums include 'Iron on Stone', 'Monficat', 'Gambia', 'Echo Bridge', 'Ghost of You and Me' (Colin Blunstone),'Breathe Out Breathe In', 'Live in Uk', 'Metropolis Sessions', and most recently 'Still Got That Hunger'. There are quite a few other albums as well (Google him!!).
Toomey has also worked with (live or in the studio): Don McLean, Jon Anderson, Sir Cliff Richard, Leo Sayer, Paul Young, Gene Pitney, Marc Almond and quite a few other fabulous artists.
Admission £13 or £10 or £6 – you choose!
Doors and bar open at 7pm, talk starts at 7.30pm
Available at wegottickets.com/ashburtonarts (+10%) or in person from Rafikis Cafe and the Ashburton Information Centre and on the door.