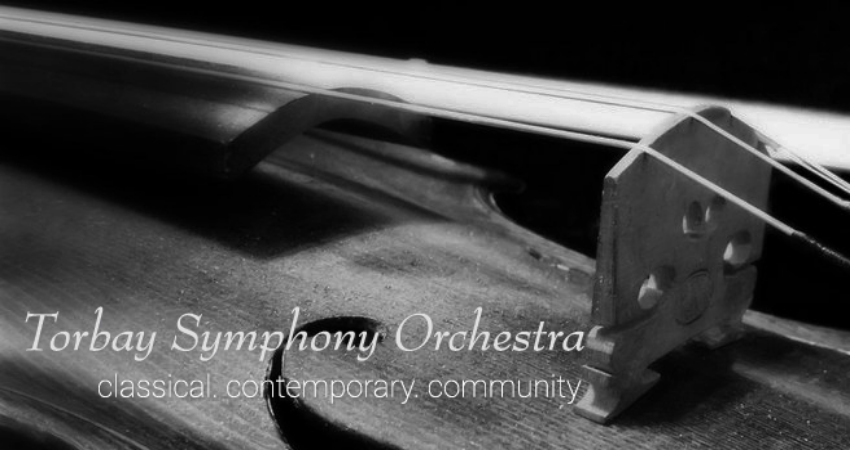 Date/Time
Saturday 27 November 2021
7:30 pm - 9:30 pm
Categories Classical
For the live stream link, email boxoffice@ashburtonarts.org.uk any time on the day of the concert and you'll get an autoreply with Zoom and YouTube links and ways to make a contribution.
Torbay Symphony Orchestra
Leader: Chris Eastman
Conductor: Richard Gonski
Wagner: Siegfried Idyll
Tchaikovsky: Violin concerto with Ofer Falk (Violin soloist)
Interval
Schumann: Symphony no 4
TSO is back for its first series of concerts after lockdown with a stunning programme of beautiful music.
Wagner wrote the Siegfried Idyll as a 33rd birthday present for his wife Cosima – apparently she stood at the top of the stairs while the musicians serenaded her from below.
Tchaikovsky's Violin concerto needs little introduction and the solo part is played by the wonderful violinist Ofer Falk. Ofer has appeared with the orchestra on numerous occasions in the past and we look forward to having him with us again. "He is a truly sensational violinist – we guarantee it!"
After the interval, Schumann's 4th symphony. Absolutely gorgeous music full of beautiful melodies, lush orchestration and an uplifting Finale that will send you home with a smile.
Pandemic policies. This information will be updated as things change.
Update: April 2022
Face masks: In the Main Hall, on the ground floor, these are recommended at all times, but are optional. Anyone who sits upstairs in the balcony MUST wear a face mask – with NO exceptions (not even those who are exempt). This is to allow people who are clinically vulnerable to have a place to sit where seats are naturally separated, so: (a) to provide a place for people who want to be as distanced as possible from others, and with anyone nearby wearing a mask; (b) as virus particles when airborne are generally heavier than air, this helps to mitigate the risk of transmission from people sitting in the balcony to audience members below.
The windows and doors of the venue will be open, allowing fresh air to be constantly moving through. Although we have heating, this might mean that the ambient temperature is a little cooler than some might like, and audience members should dress accordingly.
Please, if you can, take a Lateral Flow test before coming to the Arts Centre, and if this is positive, don't come. These tests aim to pick up anyone who is infectious at the moment of testing, so please take the test as late as possible on the same day before coming to the Arts Centre. If you test positive, a refund or transfer of your ticket to another event can be arranged, if you let us know before the start of the event, by emailing boxoffice@ashburtonarts.org.uk.