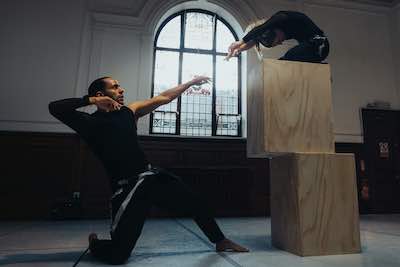 Date/Time
Friday 21 April 2023
7:00 pm
Categories Dance
Book here now: £12 full price • £9 or £6 if you prefer – please pay what you can*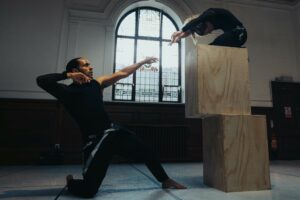 Unconsciously You is an explosive duet in which the dancers set themselves in opposition to two giant wooden cubes in a physical representation of their battle with unconscious bias. The toxicity of the subject matter reverberates in the soundtrack and the performers' athletic physicality which draws on Afro-fusion and Contemporary movement styles.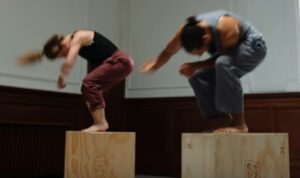 Linden Dance Company is an innovative professional dance company based in Birmingham, creating passionate and exciting new works. Directed by Christopher Radford and Sara Macqueen, the company champions positivity, individuality and free expression and blends positive physical and mental wellbeing training throughout all areas of its work.
Supported by Arts Council England and FABRIC.
==
This is part of the Tinners Moon Festival 2023. See ashburtonarts.org.uk/tinnersmoon2023 for more about all of the events. All tickets at wegottickets.com/tinnersmoon2023
Doors and bar open at 6.30pm.
* We usually have three ticket prices – please pay what you can. If you can pay the full price, that's great. If choosing a cheaper ticket allows you to come to more things, then please do! Ticket receipts are split between the artists (it's usually their livelihood!) and the arts centre (keeps the place going). Except on the rare occasions when we have a sellout gig on our hands, it's always better to have someone here in the audience than an empty seat, so genuinely, please pay whatever you can.
See Access, Tickets & Finding Us for more about why there are three ticket prices, plus other useful info about coming to events at Ashburton Arts Centre: getting here, parking, loos, PA tickets, etc.