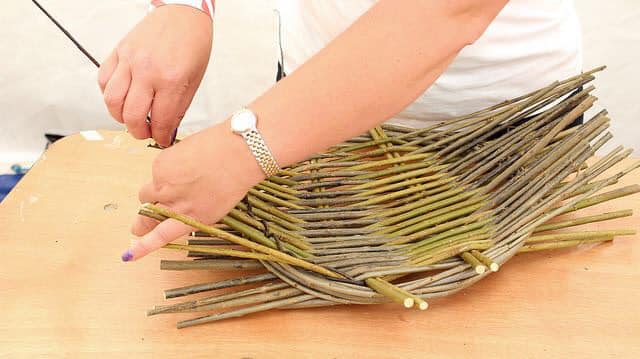 Date/Time
Saturday 20 July 2019
1:30 pm - 4:00 pm
Categories Performances, shows, and events
You will have the opportunity to learn some basic weaving techniques using willow to create a willow sampler.
Equipment will be provided and you do not need to have any prior experience, just an interest in weaving. This course is for all abilities. If you are new to weaving this is a great project to start with.
With Deborah as your tutor, expect enthusiasm and passion for the subject taught, in a calming, inclusive, fun and inspiring environment. You will have time to enjoy the creative process, learn new skills, improve your mental and physical well-being and gain motivation to progress and achieve your personal best.