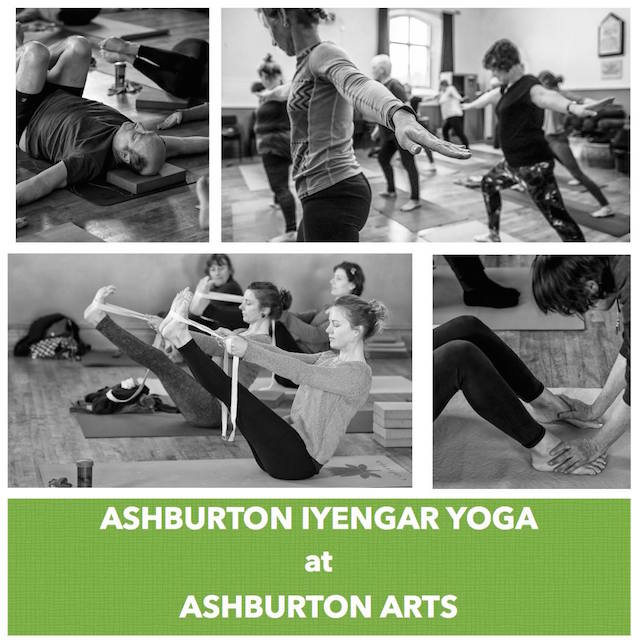 Date/Time
Monday 26 October 2020
All Day
Categories Regular events
Yoga is back at the Arts Centre and on Zoom, taught and organised by Chris Willis of South Devon Iyengar Yoga.
For more information, contact Chris Willis: chrissiewillis@yahoo.co.uk, 07521 715872 or 01364 642398
MONDAY 9.30 – 11 and 6 – 7.30
WEDNESDAY 9.30 – 11 and 6 – 7.30
There will be  six spaces for these sessions at the Arts Centre , bookable on Doodle poll . The Doodle poll will be sent out on Friday for the following week to those who have said they would like a live class . If you would like to be on that list please let Chris know . If you come to a class at the Arts Centre please bring all your own equipment .
The cost for a class is £8 for both live and Zoom classes. Currently it is requested that students pay weekly as classes are organised on a week to week basis (as it is hard to predict how long they will be able to continue). Chris will continue to teach on Zoom should classes be unable to be held at the Arts Centre .