First Saturday of each month 11am – 1pm.
This isn't a taught class, but Andrew Stacey is always on hand to give advice as needed, and to liaise with the model. Bring all of your own materials. A chair and small table are provided.
Suggested donation currently £10 per session. Please book in advance at boxoffice@ashburtonarts.org.uk.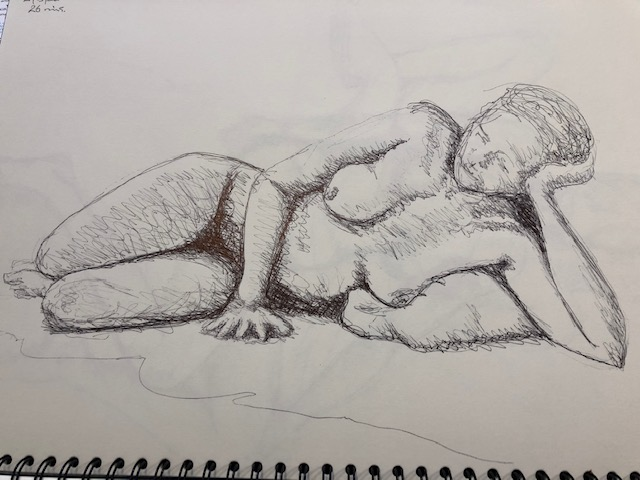 The sessions take place in the Studio upstairs (about 20 gentle steps – no lift) which is a lovely light room.