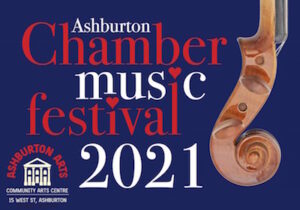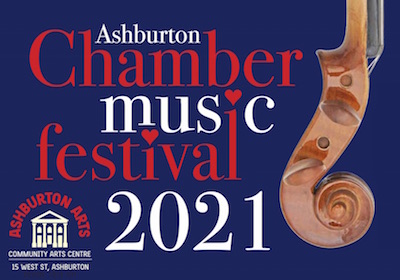 For a week this summer, an international group of fabulous (and friendly!) musicians will live among us, playing concerts, inviting us into their rehearsals and performing in unusual places. Book here now for all ticketed events at Ashburton Chamber Music Festival 2021 – or buy:
Festival Pass 1: See everything for £60 or £50 (pay what you can);
Festival Pass 2: Any Four concerts/Hausmusik: £50 or £40
email boxoffice@ashburtonarts.org.uk to reserve one of these
Ingredients:
One string quartet: 4 top international musicians, specially assembled
+ flute + saxophone + composer – in residence in Ashburton all week
Four formal concerts, in three different venues (including one brand new concert hall)
Three 'Hausmusik' events – all in gorgeous private gardens – in which the audience chooses the music, and the musicians sight-read it right there!
A family concert (children and grandparents free)
Open rehearsals every morning, 11am – 1pm, Ashburton Arts Centre
Hausmusik
For the Hausmusik events, in some beautiful local gardens, nobody knows the programme in advance – not even the musicians! From a pile of music, the audience will choose pieces, and the musicians will sight-read them, right there in front of everyone: no rehearsal!
Concerts and other ticketed events
All tickets available now at wegottickets.com/ashburtonarts – the programme for each Concert is listed on the booking site or click the link or see below.
Sun 18 July, 7.30pm: Concert #1 Tasting Menu, Ashburton Arts Centre
Mon 19 July, 7pm: Hausmusik #1 Royal British Legion Hut
Tues 20 July, 6pm: Family Concert, Ashburton Arts Centre
Weds 21 July, 7pm: Hausmusik #2, Bigadon Cottage, nr Buckfastleigh
Thur 22 July, 11.30am: with Ashburton Folk Orchestra, Ash Arts Centre
Thur 22 July, 7pm: Hausmusik #3, Southcombe Barn, Widecombe
Fri 23 July, 7.30pm: Concert #2, Bremridge nr Ashburton
Sat 24 July, 7.30pm: Concert #3, St Andrews Church, Ashburton
Sun 25 July, 7.30pm: Concert #4, Highlights, Ashburton Arts Centre
Musicians
Sara Trickey: violin saratrickey.com
Miriam Teppich: violin miriamteppich.com
David Yang: viola more about David here…
Sébastien van Kuijk: more about Sébastien here…
Judith Hall: flute: more about Judith here…
Andy Williamson: saxophone bigbuzzard.co.uk
Tom Vignieri: composer tomvignieri.com
Composers featured
Richard Strauss (1864 – 1949)
Arthur Honegger (1892 – 1955)
Claude Debussy (1862 – 1918)
György Kurtág (b. 1926)
Wolfgang Amadeus Mozart (1756 – 1791)
Erwin Schulhoff (1894 – 1942)
Dmitri Shostakovich (1906 – 1975)
Joseph Haydn (1732 – 1809)
Eugene Ysaÿe (1858 – 1931)
Amy Beach (1867 – 1944)
Felix Mendelssohn (1809 – 1847)
Tom Vignieri (b. 1961)
Venues
Ashburton Arts Centre, 15 West St, TQ13 7DT
Bremridge, on the road from Ashburton to Woodland/Denbury, TQ13 7JX
St Andrews Church, West St, Ashburton, TQ13 7DT
Southcombe Barn, Widecombe-in-the-Moor, TQ13 7UT
Royal British Legion Hut & Garden, Blogishay Lane, Ashburton, TQ13 7DT
Bigadon Cottage, near Pennywell Farm, nr Buckfastleigh, TQ11 0FJ
Concert Programmes for Concerts #1, #2 & #3
CONCERT #1, Sunday 18 July 7:30 PM, Ashburton Arts Centre
RICHARD STRAUSS (1864 – 1949)
Variations on a Bavarian Folk Melody for String Trio
ARTHUR HONEGGER (1892 – 1955)
Dance de la Chèvre
CLAUDE DEBUSSY (1862 – 1918)
Syrinx for solo flute
GYÖRGY KURTÁG (B. 1926)
"Signs, Games, Messages" for string trio
WOLFGANG AMADEUS MOZART (1756 – 1791)
Flute Quartet in A Major, K.298
---
CONCERT #2, Friday 23 July, 7:30 PM, Bremridge
ERWIN SCHULHOFF (1894 – 1942)
Five Pieces for string quartet
DMITRI SHOSTAKOVICH (1906 – 1975)
String Quartet No. 9 in Eb Major, Opus 117
JOSEPH HAYDN (1732 – 1809)
String Quartet in Eb Major, Opus 71, No. 3
---
CONCERT #3, Saturday 24 July, 7:30 PM, St Andrew's Church
EUGENE YSAŸE (1858 – 1931)
Sonata No. 4 in E Minor (dedicated to Frtiz Kreisler)
AMY BEACH (1867 – 1944)
Theme and Variations for flute and strings, Opus 80
TOM VIGNIERI (b. 196x)
American Suite for tenor sax and string quartet (Festival Commission)
FELIX MENDELSSOHN (1809 – 1847)
String Quartet in Eb Major, Opus 12
---
CONCERT #4, Sunday 25 July, 7.30 PM, Ashburton Arts Centre
Highlights from the week