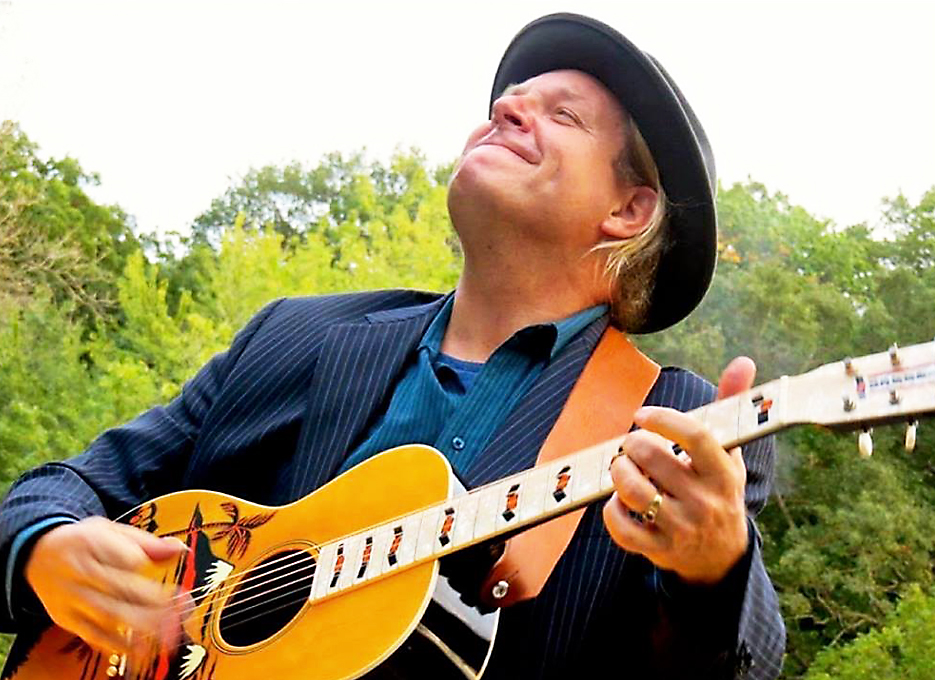 Date/Time
Thursday 18 November 2021
7:30 pm - 10:00 pm
Categories Music
"World-touring acoustic blues pioneer CATFISH KEITH has established himself as one of the most exciting country blues performers of our time. Catfish's innovative style of foot-stomping, deep delta blues and American roots music has spellbound audiences the world over.
"He has reinvented the guitar with great power and artistry, and brings a rare beauty and vitality to his music. Handing down the tradition, Catfish continues his lifelong journey as one of the brightest lights in acoustic blues and roots music.
"Catfish Keith won the 2019 Blues Blast Music Award for BEST ACOUSTIC BLUES ALBUM. Catfish has been considered for thirteen GRAMMY AWARD nominations. He is a five-time Blues Music Award nominee for BEST ACOUSTIC BLUES ALBUM & ARTIST by The Blues Foundation in Memphis. He has twenty NUMBER ONE independent radio chart-topping albums to his credit, and packs houses all over the world with his dynamic stage show.
"A 2008 inductee into the IA BLUES HALL OF FAME, the 40 year veteran has performed thousands of gigs, touring throughout North America, the UK, Europe and Asia to wide acclaim, headlining major music festivals, and appearing with legends John Lee Hooker, Ray Charles, Robert Cray, Koko Taylor, Taj Mahal, Leo Kottke, Jessie Mae Hemphill, Johnny Shines, John Fahey and many, many others."
Pandemic policies. This information will be updated as things change.
Update: April 2022
Face masks: In the Main Hall, on the ground floor, these are recommended at all times, but are optional. Anyone who sits upstairs in the balcony MUST wear a face mask – with NO exceptions (not even those who are exempt). This is to allow people who are clinically vulnerable to have a place to sit where seats are naturally separated, so: (a) to provide a place for people who want to be as distanced as possible from others, and with anyone nearby wearing a mask; (b) as virus particles when airborne are generally heavier than air, this helps to mitigate the risk of transmission from people sitting in the balcony to audience members below.
The windows and doors of the venue will be open, allowing fresh air to be constantly moving through. Although we have heating, this might mean that the ambient temperature is a little cooler than some might like, and audience members should dress accordingly.
Please, if you can, take a Lateral Flow test before coming to the Arts Centre, and if this is positive, don't come. These tests aim to pick up anyone who is infectious at the moment of testing, so please take the test as late as possible on the same day before coming to the Arts Centre. If you test positive, a refund or transfer of your ticket to another event can be arranged, if you let us know before the start of the event, by emailing boxoffice@ashburtonarts.org.uk.