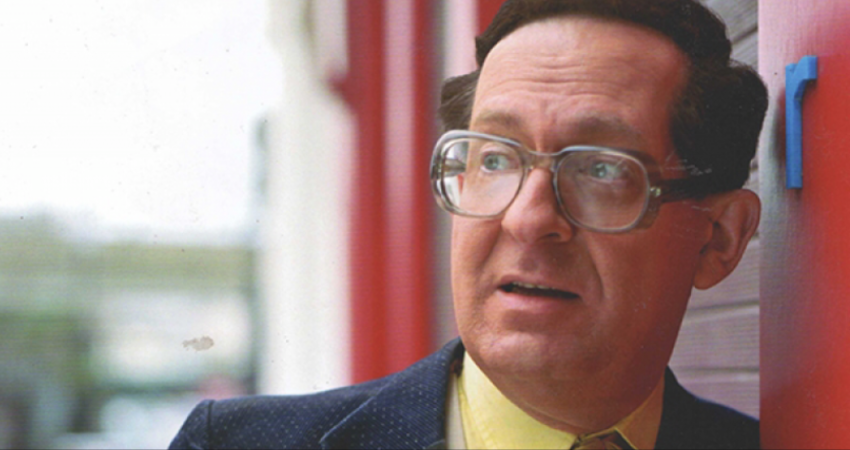 Date/Time
Sunday 31 October 2021
7:30 pm - 10:00 pm
Categories Music
Earl Okin is now a legendary crooner/comedian in that 'cult' bracket of musicians who each generation (re)discovers, but somehow he has never quite made the big time. I first came across him at the Edinburgh Fringe in 1985 (writes Andy Williamson), and kept coming across him there over the years, and then in London where he's lived in the same flat in Notting Hill for 68 of his 74 years! In all that time, he's hardly changed. I never tire of watching him perfom – he's always amazing.
But many others discovered him before me – here's a bit of his Wikipedia entry:
"Okin recorded his first single at Abbey Road in 1967.[3][4] Some of his songs were covered during the 1960s by Cilla Black, Georgie Fame and Helen Shapiro, the latter recording now popular within the world of Northern Soul.
During the 1970s, Okin started to perform as a support act in large venues. Beginning with folk acts such as Ralph McTell and Fairport Convention, he progressed to open for such varied performers as Jean-Luc Ponty and Van Morrison. However, it was the 1979 tour with Paul McCartney and Wings which prompted him to pursue his musical career full-time. He also began to perform at jazz festivals.
In 1981, he appeared on Parkinson and was invited by Nigel Planer to perform at the Comic Strip. This led to his second career on the "alternative comedy" circuit where he remains a headline act. However, his act continues to be primarily musical. He has never performed stand-up. Fans' favourite comedy songs of his are "Mango", "Bessie" and "My Room".
In 1983, he began to perform at the Edinburgh Fringe where he performed over 500 shows. However, hating what had become of the Fringe, he ceased performing there in 2000.
Okin continues to work as a songwriter and jazz singer/musician, with a particular interest in Bossa Nova. He gives concerts in Brazil from time to time, as well as touring his one-man show, a mixture of music and comedy, worldwide. He has performed in New York at Birdland, The Apollo and other jazz venues, but, not forgetting his comedy side, also at Caroline's. In addition he toured India, Singapore, and other nearby countries. He has also performed at most major venues in London, including the Royal Albert Hall[5] and Royal Festival Hall, The Palladium and Wembley Arena.[6] "
"A musical avenger (John Steed lookalike) with Brazilian riffs" Mama Tokus
Pandemic policies. This information will be updated as things change.
Thu 14 October: some minor changes below to make clearer, and adding a request to take a Lateral Flow Test before coming to an event at the Arts Centre
Mon 19 July: We will continue with everything listed below, which have been in place since 17 May. We have added a new protocol for sitting in the balcony, making face masks compulsory there:
As levels of Covid infections are increasing again in this area (on 14 October), we request that everyone take a Lateral Flow test before coming to the Arts Centre, and that you don't come if this is positive. In this case, a refund or transfer of your ticket to another event can be arranged, if you let us know before the end of the event, by emailing boxoffice@ashburtonarts.org.uk.
The windows and doors of the venue will be open, allowing fresh air to be constantly moving through. This may mean that the ambient temperature is similar to outdoors, and audience members should dress accordingly. From October, when necessary, we are switching on the electric heaters in the main hall, even though the windows are open. This makes the central part of the hall warmer. The seats at the sides under the balcony don't get as much benefit from this.
We recommend wearing face masks whenever inside the building. We particularly ask everyone to wear a mask when in the bar area, unless medically exempt; and…
Anyone who sits in the balcony MUST wear a face mask – with no exceptions. This is: (a) to provide a place for people who want to be as distanced as possible from others, and with anyone nearby wearing a mask – the seats in the balcony are naturally separated; and (b) as virus particles when airborne are generally heavier than air, this helps to mitigate the risk of transmission from people sitting in the balcony to audience members below.
Hand sanitiser will be available as well as soap and water in the toilets; please use these frequently.
Bar service at the Arts Centre is carried out by volunteers. If enough are available, they will take orders at your seat, and bring drinks to you. Otherwise, you can order drinks at the bar, one person at each end of the bar at a time, and take them immediately to your seat.
All members of the audience should wear a facemask while indoors, except if medically exempt, or when eating or drinking. Our experience is that this is one of the things most important for making some (perhaps more vulnerable) members of the audience feel safe to attend concerts. Whatever your opinion of the efficacy of facemasks in preventing the spread of the virus, please help to reassure others, and showing that you're thinking of them, by complying with this.
There are posters inside the building showing the QR code that's connected to the NHS Track and Trace app – please use this. We will also keep a record of all ticket buyers for the required period, and pass this on to the NHS or Devon Public Health if requested.