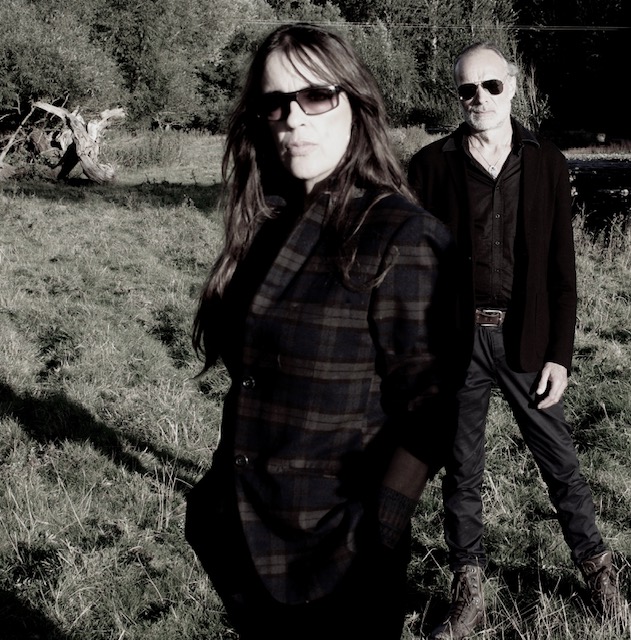 Date/Time
Sunday 23 January 2022
7:30 pm - 10:00 pm
Categories Jazz
Carolyn Hume: piano and keyboard
Paul May: drums
With guest in the second set, Andy Williamson (saxophones)
Paul May and Carolyn Hume have been playing and recording together for over 20 years. They have released 7 critically acclaimed albums on Leo Records as a duo.  Hume and May create potent ambient atmospheres moving from minimalist sci-fi to rhythmic landscapes reaching for the unspoken depths.
Elements of jazz, free improvisation and neo-classical. Hume & May travel along the heart's haunted lanes to that place where they can dance in the darkness of a light unseen. A journey into sonic intimacy.
At their invitation, Andy will join them in the second set, as he has several times before.
Paul May is one of the most respected drummers on the improvising circuit. His CV includes work with the likes of Alexander Hawkins, Petra Jean Phillipson, Tim Hodgkinson, Klaus Filip and Matthias Eick, as well as electro-acoustic improvisers Sonnamble and the improv trios Elvers (with trumpeter Ian R Watson) and Found Drowned (with guitarist James O'Sullivan). He was also responsible for co-founding the critically acclaimed spiritual jazz collective Woven Entity alongside Lascelle Gordon and Patrick Dawes. May's longstanding duo with Carolyn Hume has resulted in several well received albums on Leo Records and led to the formation of Fourth Page. He's also worked closely with UK bluesman Duke Garwood for some two decades and features heavily on Garwood's critically acclaimed recent albums 'Heavy Love' and 'Garden of Ashes'.
Carolyn Hume has released 7 albums since 2000 on 'Leo Records'; five collaborations with Paul May and two solo albums featuring compositions for cello and voice. She has performed Internationally, in Europe and the UK and also provided music for short films, including work by Sub Gravity Films, Pan MacMillan and 'Elegy Japan' with photographer Darron Davies. Her collaborations include work with Oliver Coates, Sonia Hammond, Judie Tzuke, Kuljit Bhamra, Duke Garwood, Neil May, Pete Marsh, Russell Webb and John McGeoch. She has released on Leo Records, Forwind and The 52nd. Hume is a member of Fourth Page, alongside Paul May and Charlie Beresford.
Pandemic policies. This information will be updated as things change.
December 2021:Omicron Update
Everyone must take a Lateral Flow test before coming to the Arts Centre, and if this is positive, don't come. These tests aim to pick up anyone who is infectious at the moment of testing, so please take the test as late as possible on the same day before coming to the Arts Centre.
A refund or transfer of your ticket to another event can be arranged, if you let us know before the start of the event, by emailing boxoffice@ashburtonarts.org.uk.
The windows and doors of the venue will be open, allowing fresh air to be constantly moving through. This may mean that the ambient temperature is similar to outdoors, and audience members should dress accordingly. From October, when necessary, we are switching on the electric heaters in the main hall, even though the windows are open. This makes the central part of the hall warmer. The seats at the sides under the balcony don't get as much benefit from this.
Face masks must be worn whenever inside the building, except – briefly – when eating or drinking.
Anyone who sits in the balcony MUST wear a face mask – with NO exceptions (not even those who are exempt). This is: (a) to provide a place for people who want to be as distanced as possible from others, and with anyone nearby wearing a mask – the seats in the balcony are naturally separated; and (b) as virus particles when airborne are generally heavier than air, this helps to mitigate the risk of transmission from people sitting in the balcony to audience members below.
Hand sanitiser will be available as well as soap and water in the toilets; please use these frequently.
Bar service at the Arts Centre is carried out by volunteers. If enough are available, they will take orders at your seat, and bring drinks to you. Otherwise, you can order drinks at the bar, one person at each end of the bar at a time, and take them immediately to your seat.
All members of the audience must wear a face mask while indoors, except if medically exempt, or when eating or drinking. Our experience is that this is one of the things most important for making some (perhaps more vulnerable) members of the audience feel safe to attend concerts. Whatever your opinion of the efficacy of face masks in preventing the spread of the virus, please help to reassure others, and showing that you're thinking of them, by complying with this.
There are posters inside the building showing the QR code that's connected to the NHS Track and Trace app – please use this. We will also keep a record of all ticket buyers for the required period, and pass this on to the NHS or Devon Public Health if requested.