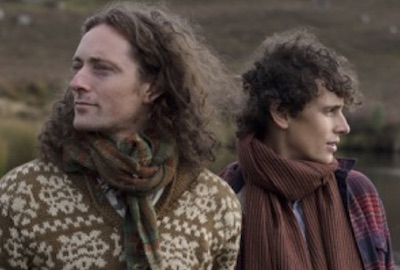 Date/Time
Wednesday 30 March 2022
7:30 pm - 10:00 pm
Categories Folk
"Described by Folk Radio UK as 'weaving an especially compelling magic', and 'showing off British acoustic music in its best possible light', Northumbrian duo 'The Brothers Gillespie' sing songs of great lyrical power, animated by the sound of soaring sibling harmony, inspired guitar playing and a rich array of acoustic instruments. Their songs and performances have a rare, intimate energy that is both earthy and ethereal, romantic and radical. The release of their third album 'The Merciful Road' sees them embark on a UK wide tour in 2022.
"The brothers have travelled widely and sung their songs at campfires, concert halls, Parisian circuses, folk clubs and a host of UK festivals including Sidmouth and Cambridge Folk Fests.
" 'Our music is inspired by the still wild soul of the land in which we live, a land alive with presences, not owned by anyone. It is about seeing with the eye of the heart and recovering our imaginations. It is about finding home, belonging and each other in a world which is singing to us as we sing to it'.
"Imagine the guitar work of the early Nic Jones, the close harmony work of the Dransfields and the commitment and honesty of Bob Davenport rolled into two brothers and you'll get some idea. Their new album The Fell is totally brilliant."  Mike Harding
"This is a moving and surprising album. Stunning songs beautifully sung and played. Without doubt a classic in the making from a duo potent with potential." Northern Sky
"The Brothers Gillespie have finally arrived! And with them bringing a texture and spirit to folk songs new and old that captures all the earthly magic, shining with classic troubadourian wholesomeness so often attempted but rarely as genuine as you'll find here. All of course marinated in the glorious tones of their 'blood harmony' for there is no sound as sweet as when siblings sing." Sam Lee