Thursdays 6:00 – 7:30.
Indian, Egyptian, Flamenco, and African inspired moves all fused into a delicious dance form. A great way to keep fit and have fun at the same time.
Suitable for all ages, and all genders – no experience necessary.
Belly dance will strengthen your core muscles, improve your posture, and increase your mobility and flexibility.
Also it's great fun!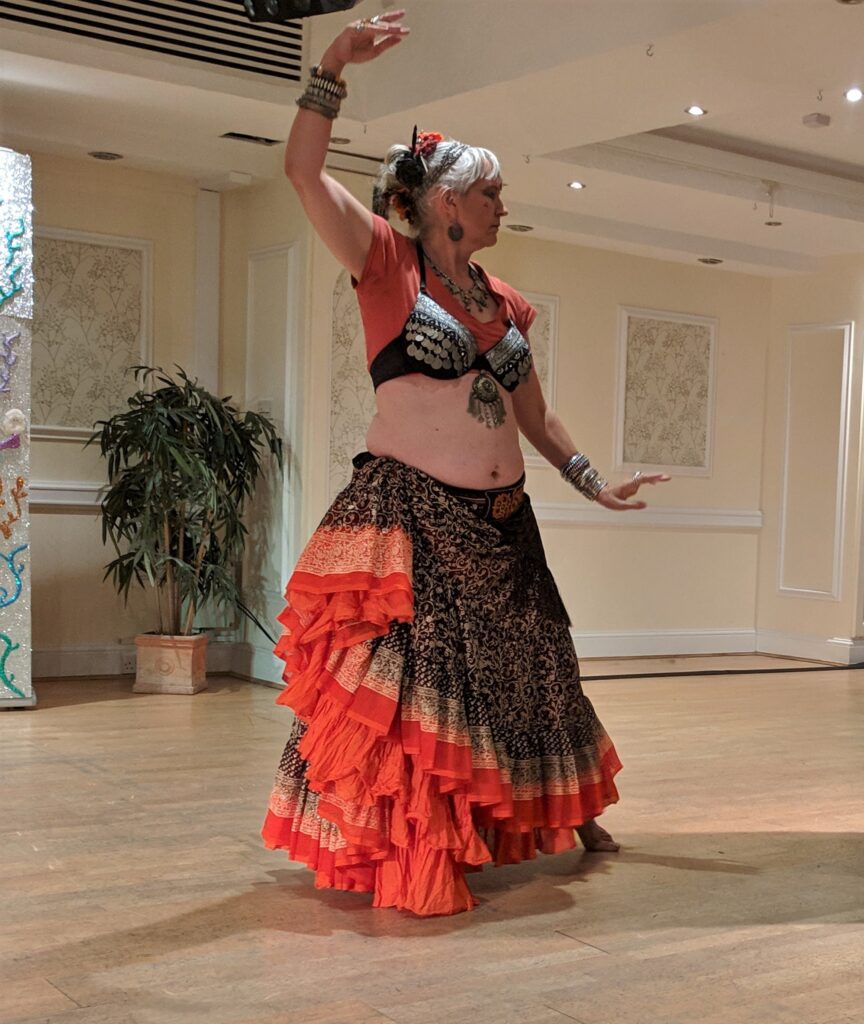 Contact: Pat Langman | majidah925@gmail.com | 07813625871 | www.majidahtribal.co.uk