Thursdays 6:30 – 7:30.
Indian, Egyptian, Flamenco, and African inspired moves all fused into a delicious dance form. A great way to keep fit and have fun at the same time.
Suitable for all ages, no experience necessary.
Belly dance will strengthen your core muscles, improve your posture, and increase your mobility and flexibility.
Also it's great fun!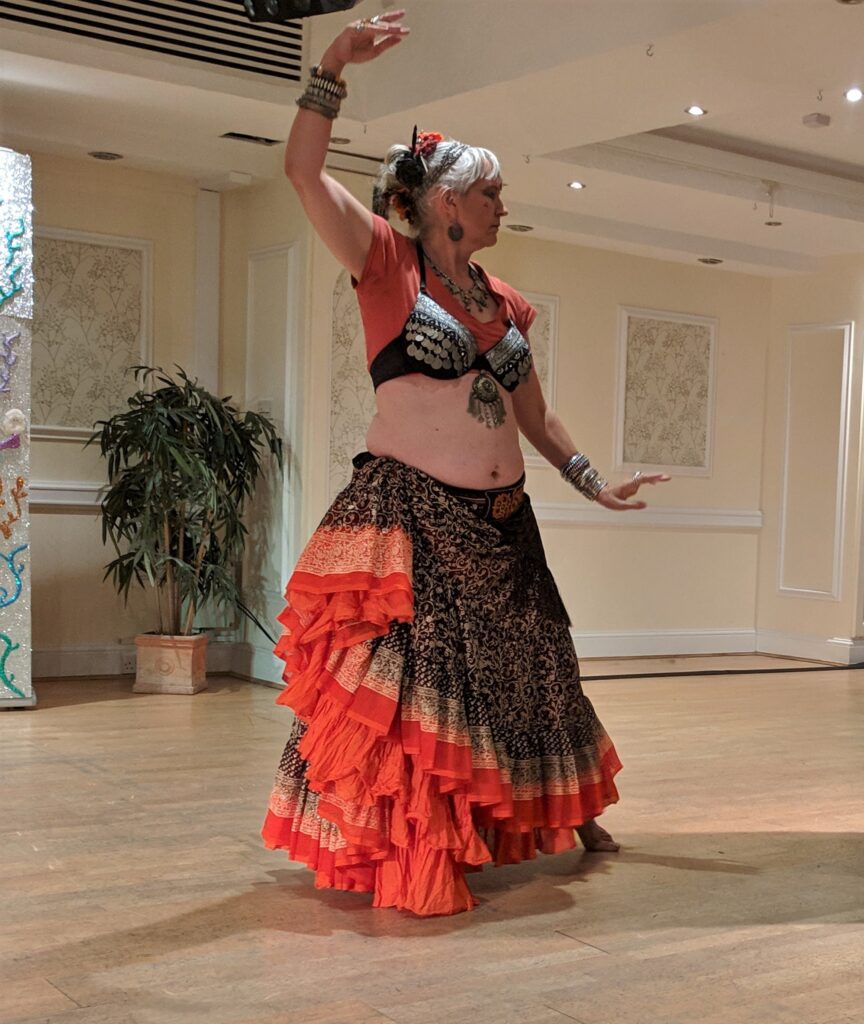 Contact: Pat Langman | majidah925@gmail.com | 07813625871 | www.majidahtribal.co.uk