Festivals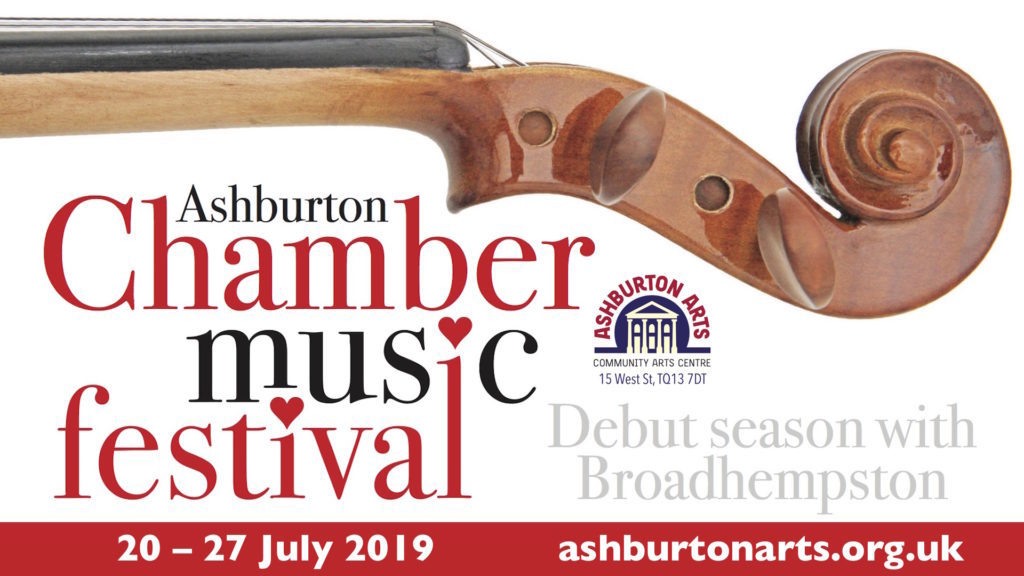 January – March
PechaKucha Night Dartmoor #3
10 January 2019
An exciting line up of speakers for PechaKucha Dartmoor… Mark Burley, Mark Jessett, Milly Brown, Peter Randall-Page, Rob Manners, Sophia Clist and Joanna Brown.
Adrian Cox presents Profoundly Blue
12 January 2019
Profoundly Blue is a concert celebrating the music of Louisiana born clarinettist Edmond Hall.
Dave Holdsworth's New Brew
13 January 2019
Launching his debut album, this veteran, nay legendary UK jazz trumpet player has concocted a new band to record his adventurously entertaining music!
Film: Enchanted April (PG) Platform Cinema
25 January 2019
Enchanted April is a wonderful film set in rural Italy and perfect to watch in grey January.
Re-Jig Burns Night Ceilidh and Supper
26 January 2019
Former members of Jiggerypipery combine with Gingang to carry on playing hi-energy jigs and reels.
Talk: Making Makers – Arts & Crafts in India and Japan
31 January 2019
"In September 2018 I returned from a 12 month travelling sabbatical, which incorporated a Winston Churchill Fellowship in partnership with the Heritage Crafts Association. I will be sharing my experience of travelling with my family through India and Japan last year and of my meetings with artisans and makers as part of my Churchill Fellowship research."
Hansel and Gretel, a shadow play by Clockwork Moth
1 February 2019
Spellbinding, exquisitely detailed and darkly funny, this is shadow puppetry at its very best. Lose yourself in the woods and follow the scent of sugar in this classic tale by the Brothers Grimm. A Shadow Play for Adults and Children.
Ashburton Refugee Support: Film & Food
8 February 2019
Film: Calais Children: A Case To Answer
Food served from 7.15pm
(donated by volunteers, included in admission, but donations welcome)
The Songs of Leonard Cohen by Keith James
10 February 2019
Enigmatic, mysterious and sub textural, songwriter Leonard Cohen was an unflinching character, with an exact sense of prose, a wry humour and courage to wrestle with the unspoken, forgiving human frailty with the brush of each line.
With a lifetime reputation of performing in this exact way and an undying love of the 'pure song' Keith James gives you a concert of Cohen's amazing material in the most intimate and sensitive way imaginable, exposing the solitary inner strength of his greatest songs in their original perfect form.
PechaKucha Night Dartmoor #4
14 February 2019
Our fourth PechaKucha Night… where a bunch of passionate people present *20 images x 20 seconds* on topics including: * art * architecture * design * ceramics * craft * illustration * photography * printmaking * sculpture * etc.
Apr 2019
Henry Lowther's Still Waters
Wednesday 24 April 2019 at 7:30 PM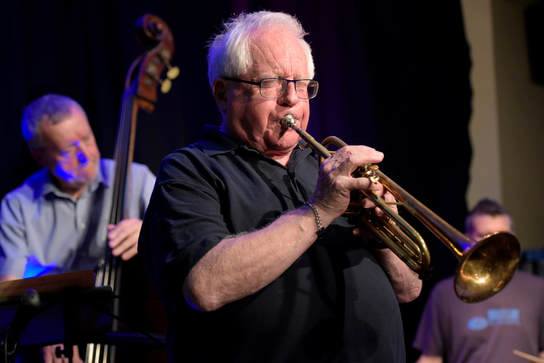 One of the most accomplished, tightly ensembled and creative bands around, playing radical and original music, ranging from gentle, quietly pastoral and melodic music, through to dynamic, free improvisation.
Talk: Peter Richardson, Comic Strip and more…
Thursday 25 April 2019 at 7:30 PM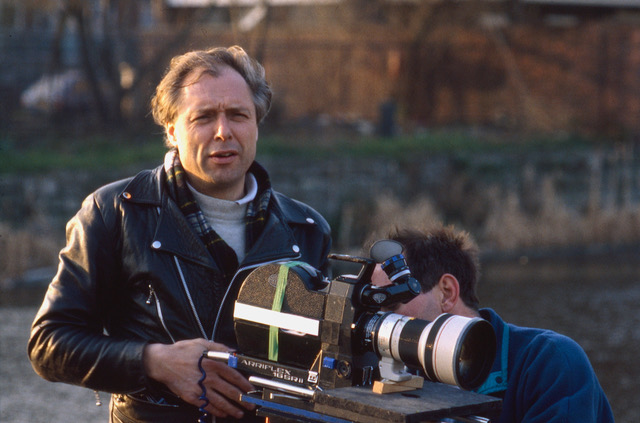 Peter Richardson changed British comedy when he founded the Comic Strip troupe of performers, which showcased his double act with Nigel Planer and launched the careers of French and Saunders, Rik Mayall and Adrian Edmondson, and Alexei Sayle.
Film: Shoplifters (15) 2018
Friday 26 April 2019 at 7:30 PM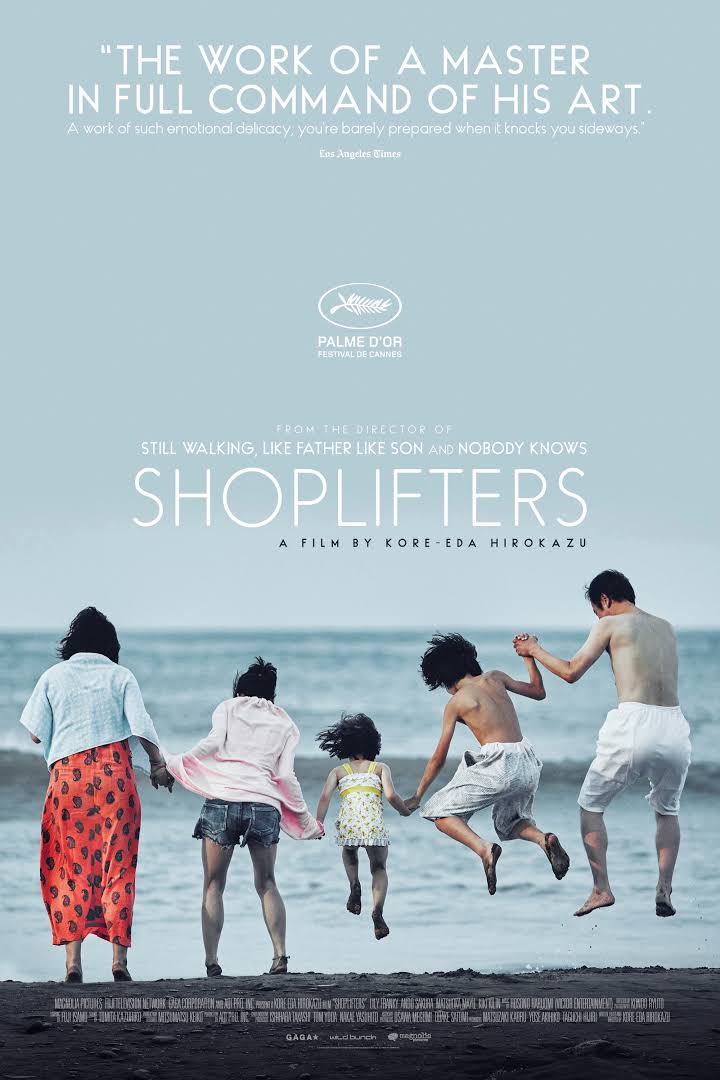 Wry, touching, beautiful. A great narrative. Lovely to look at. A great film. Shoplifters won a bunch of awards for things like best picture, best narrative, best foreign film, including the Palme D'or at Cannes Film Festival.
Awalé: The Soul of Senegal
Saturday 27 April 2019 at 7:30 PM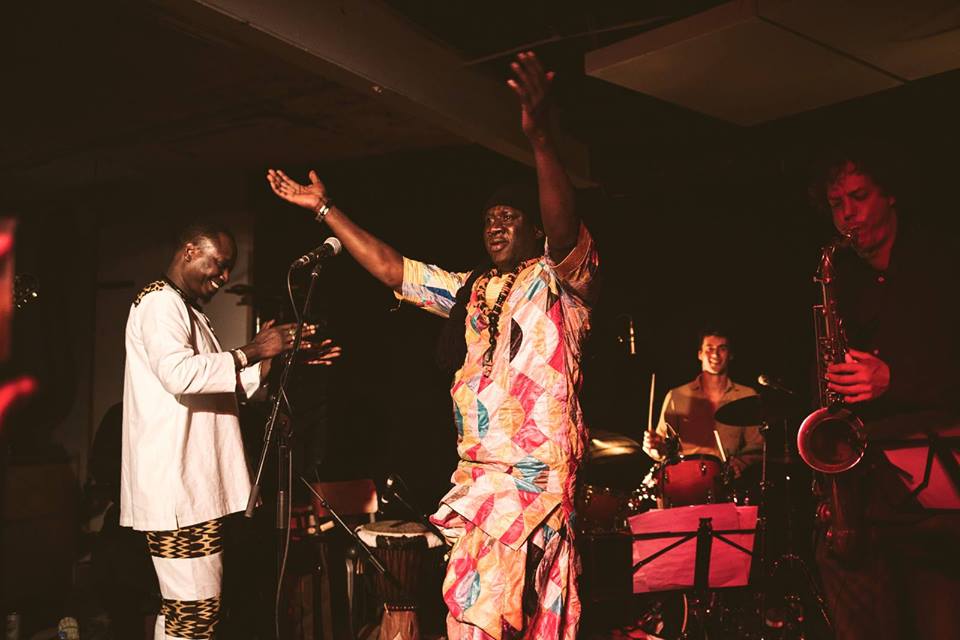 Intense and spiritual Sabar Senegalese percussion and Afro-Latin drums conversations, weaving intricate guitar patterns and horn lines with catchy bass riffs.
War of the Spark PreRelease & Other Games Afternoon
Sunday 28 April 2019 at 1:30 PM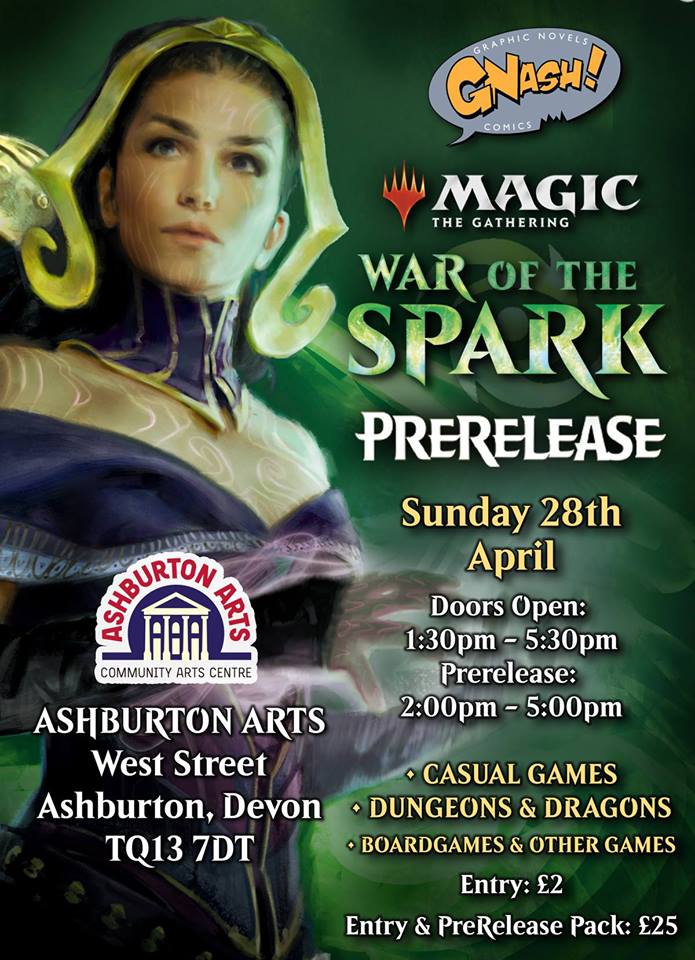 The brand-new Magic' set is coming. To mark this event that crowns the Magic storyline, Gnash is returning to the brilliant Ashburton Arts venue to host an afternoon of diverse gaming!
Malediction d'Amour: Gypsy Tango Cabaret
Sunday 28 April 2019 at 4:00 PM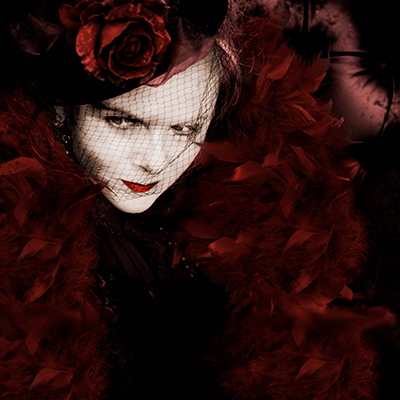 This London-based trio delves deeper into the European influences on Argentinian tango with an eclectic and popular programme with a Gypsy jazz twist. They perform the music of Romanian Gypsy Jazz diva Maria Tanassi, Carmen,Russian tango star Pyotr Leschenko and the ultimate popular singer Edith Piaf.
Orpheus, featuring Annika Skoogh
Sunday 28 April 2019 at 7:30 PM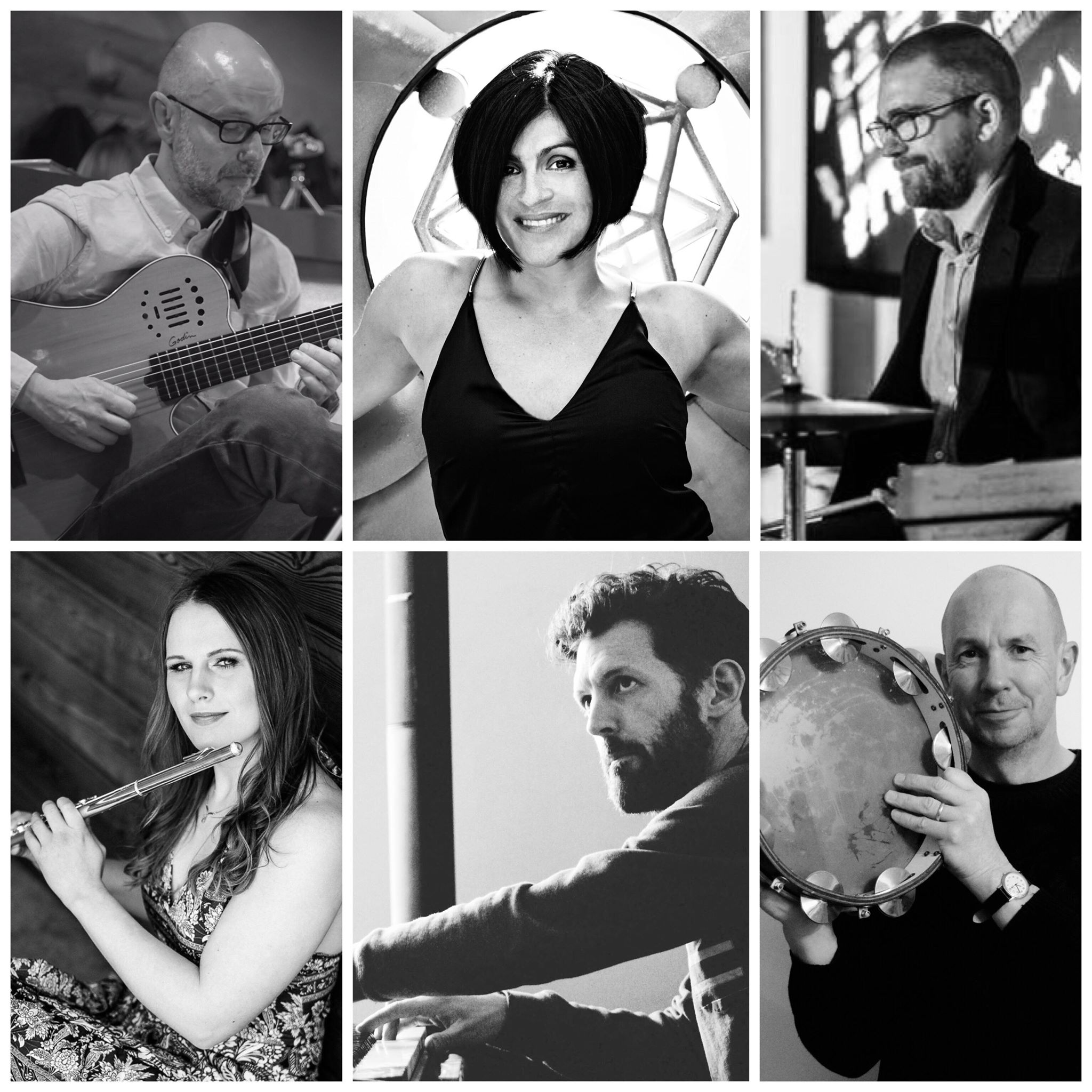 A truly unique and authentic Latin extravaganza ready to transport you straight to Brazil, with melodic lines and traditional rhythms playing a potent mix of uplifting sambas and stunning bossa novas.
May 2019
Grace Petrie with support from Voices Of Freedom Choir
Friday 3 May 2019 at 7:30 PM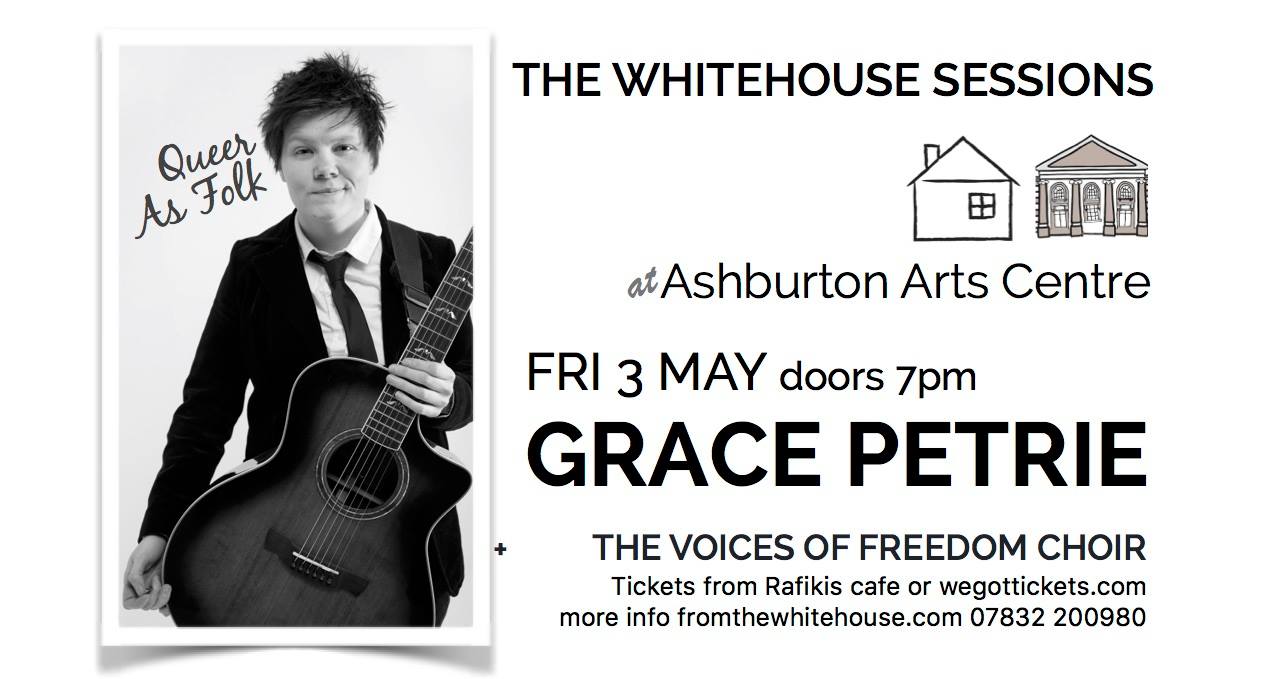 Grace's unique takes on life, love and politics, and the warmth and wit with which they are delivered, have won over an army of loyal fans across the alternative, folk, political and comedy scenes.
Ashburton Gardens Association Plant Sale
Saturday 4 May 2019 at 10:00 AM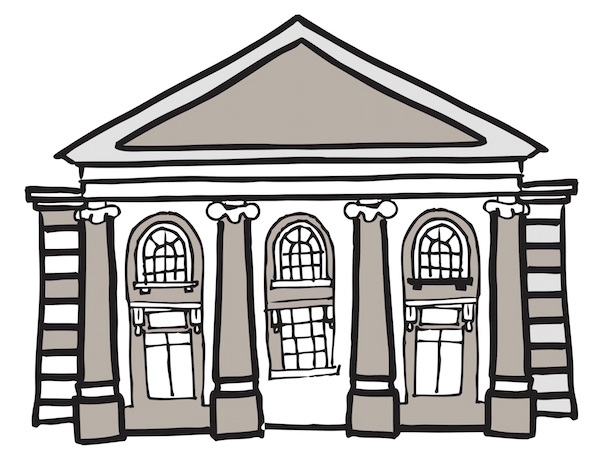 The Ashburton Gardens Association Plant Sale. Weather permitting, our forecourt will be overflowing with potted plants of all shapes and sizes.
Tom Toomey: Solo
Saturday 4 May 2019 at 7:30 PM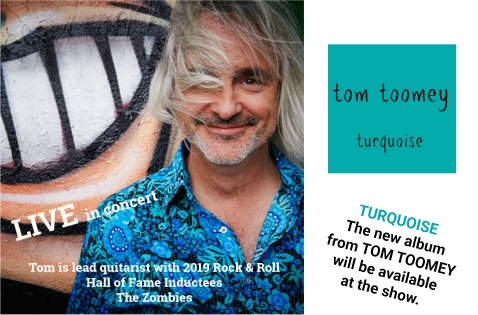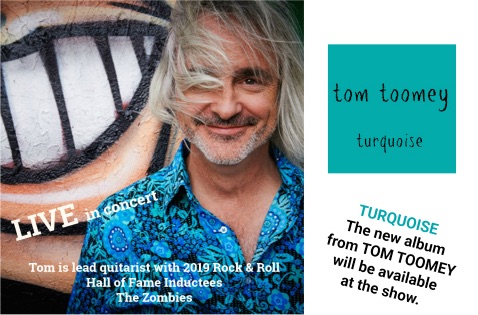 In addition to Tom being the lead guitarist for legendary band The Zombies ('She's Not There' etc…), he also writes, produces, plays and tours as a solo artist. His music includes work with The Monficats, Jingo Santana, solo electric guitar and solo acoustic shows.
Broken Baroque: Emma-Marie Kabanova, solo violin
Sunday 5 May 2019 at 4:00 PM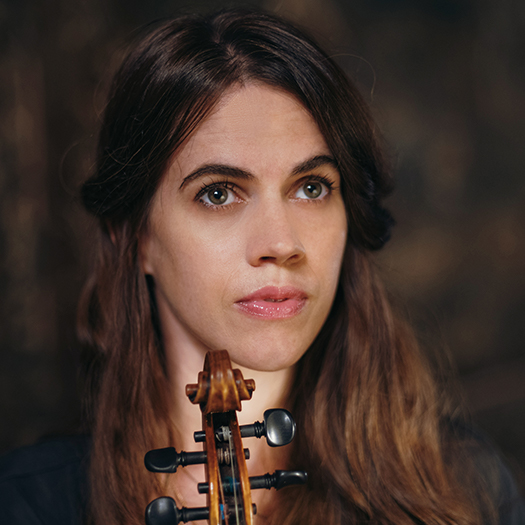 Emma-Marie is an active performer of baroque and contemporary music; known for her vibrant yet sensitive interpretations recent concerts have included performances of concertos by Vivaldi and J.S. Bach with orchestras in Italy, England, Sweden and Moldova.
The Great Giveaway Bank Holiday Party
Sunday 5 May 2019 at 7:30 PM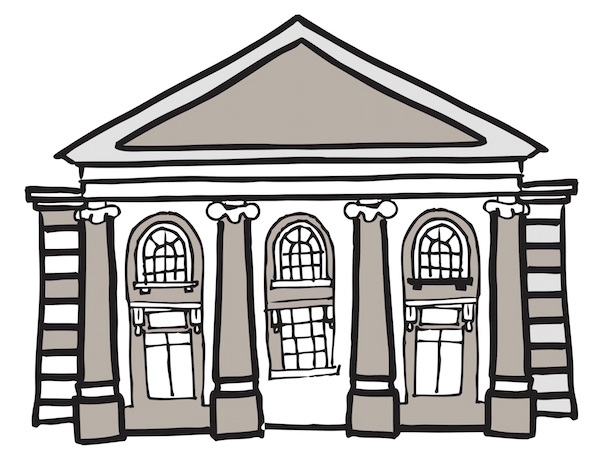 Tonight, you're the show! Come along and bring a song, or a dance, or a poem, or a…? It's an informal thing among friends, all ages welcome.
Bank Holiday Feast of Percussion
Monday 6 May 2019 at 1:30 PM

An afternoon of workshops and performances. Imagine a huge range of bells, gongs and metal percussion. The largest weighs ½ tonne, the smallest fits in your pockets. Imagine how they sound? Come and have fun playing this extraordinary range of instruments.
The Harmonic Canon
Monday 6 May 2019 at 7:30 PM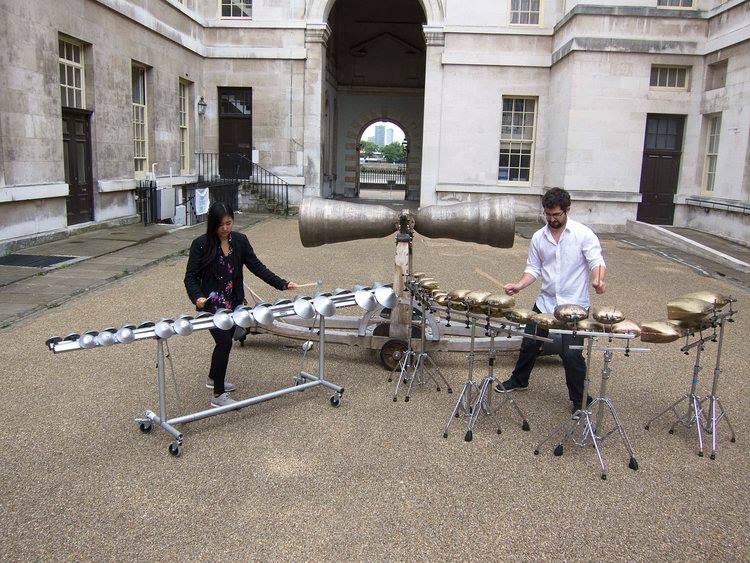 Winner of the 2018 British Composer Awards, The Harmonic Canon is a project like no other. Featuring a specifically designed half-tonne double bell, an array of rare and distinctive percussion and two highly virtuosic, international percussionists, composer Dominic Murcott has written a work that is as much a visual spectacle as it is music.
Playback Theatre: Rebellion and Obedience
Tuesday 7 May 2019 at 7:30 PM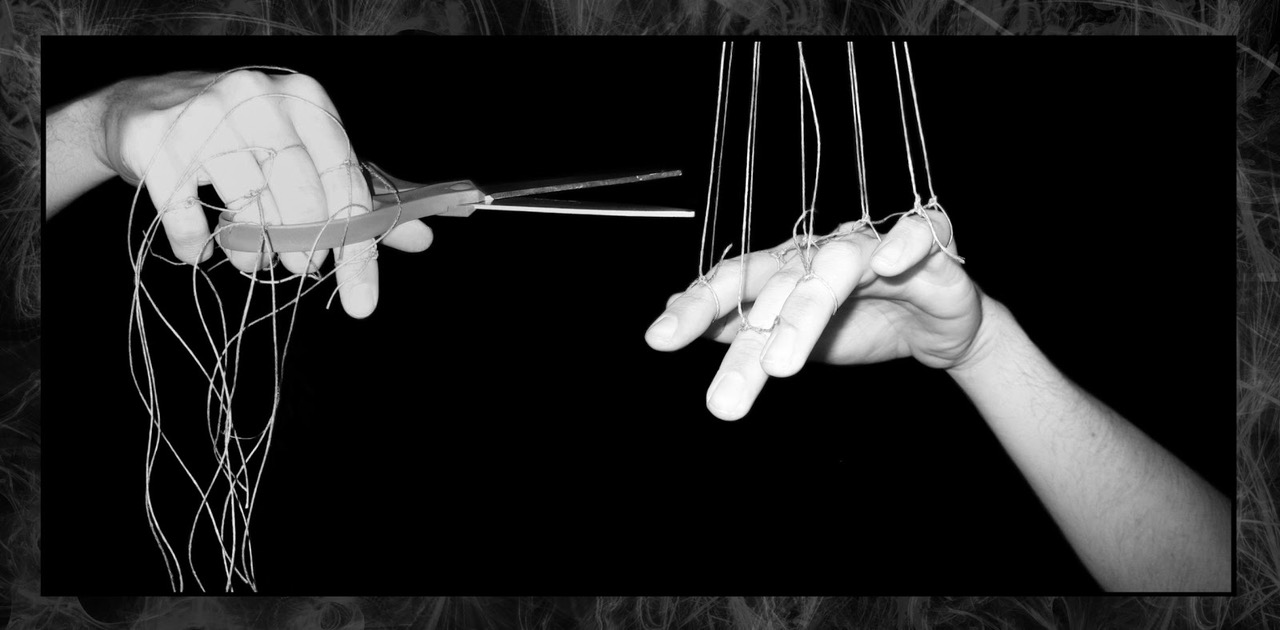 When do you feel called to cross the line and break the rules? When is it wiser or easier to obey them? Playback Theatre performances are moving and magical, comic and courageous and always surprising!
Bee Helen Singing Workshop
Sunday 12 May 2019 at 11:00 AM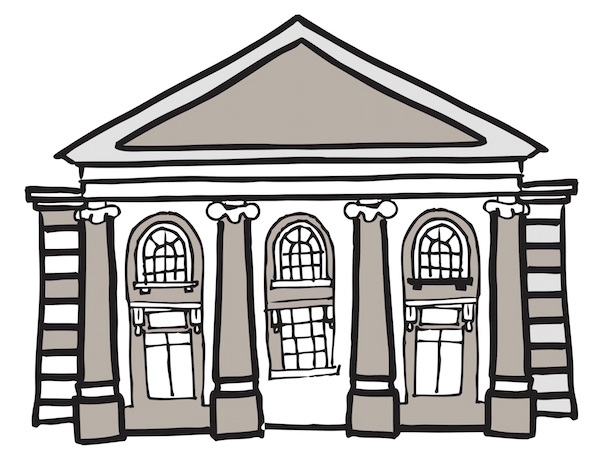 Singing workshop – £10 per person. To book, more info, or concession rates, email Bee: bee.harmony2@gmail.com
Woody Guthrie and "Old Man Trump"
Wednesday 15 May 2019 at 7:30 PM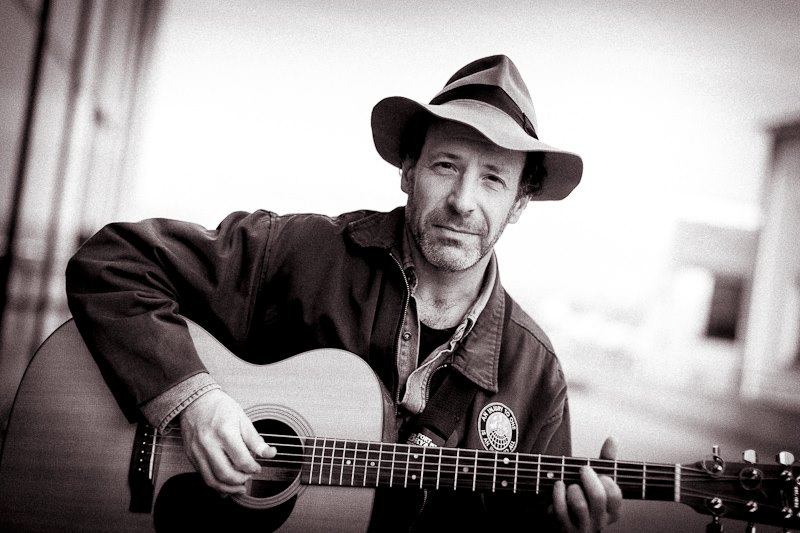 Woody Guthrie and "Old Man Trump" brings to life all the anger and contempt that Guthrie felt for those in power who will deny justice to their fellow human beings on account of the color of their skin. Against the backdrop of Guthrie's racial awakening and emergent activism, Will introduces previously unheard songs along with a host of other Guthrie songs about racial injustice and struggle.
Freetime Old Dixie Jass Band (from Enkuhizen, Holland)
Friday 17 May 2019 at 7:30 PM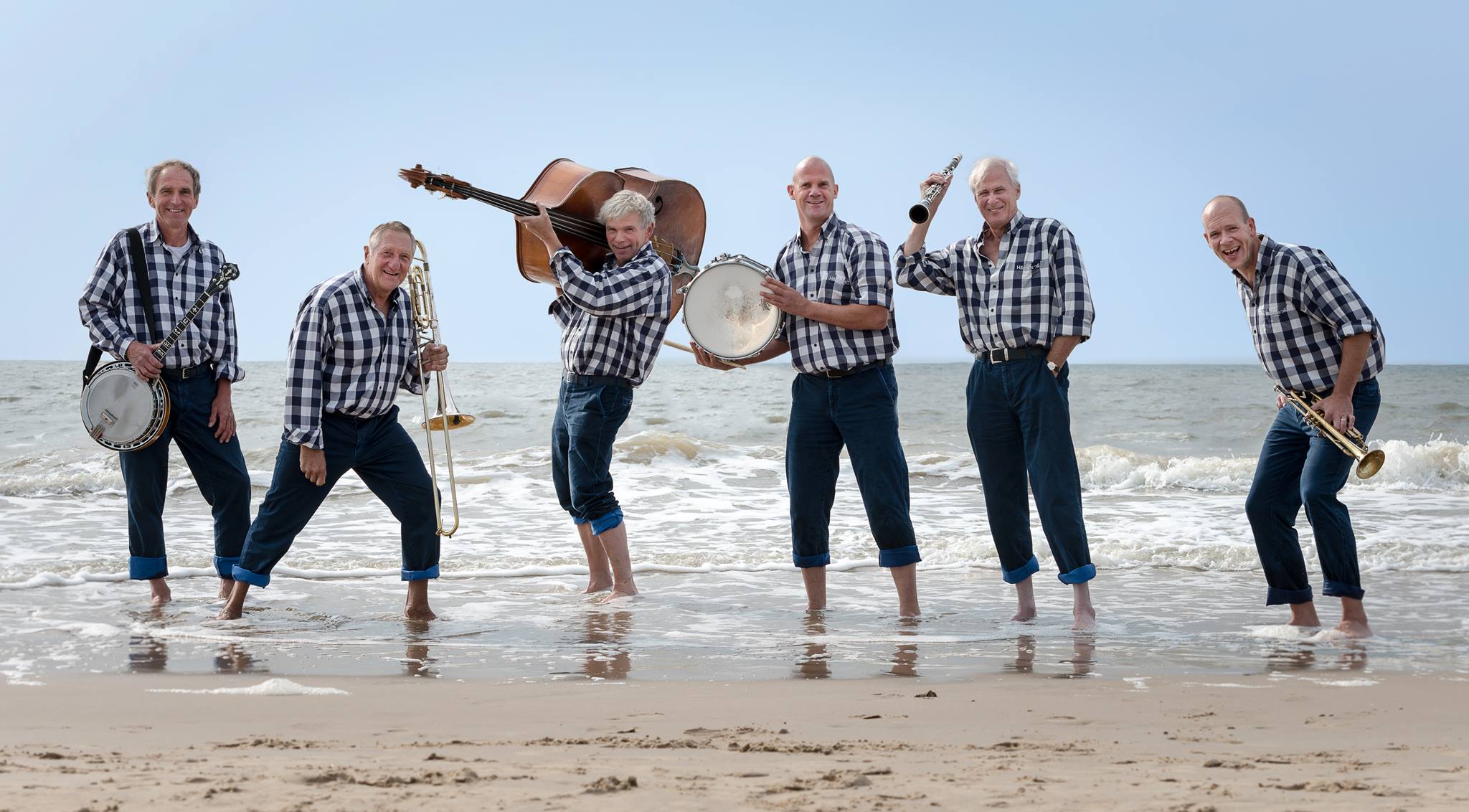 The Freetime Old Dixie Jassband is now known for their own Freetime sound. The band has a huge bounce, polyphonic arrangements and cool solos that are characteristic of the band. A performance of Freetime is like a journey through jazz, which includes Ragtime, Stomps, Latin pieces and the Blues.
Alyn Shipton's New Orleans Friends feat Adrian Cox
Thursday 23 May 2019 at 7:30 PM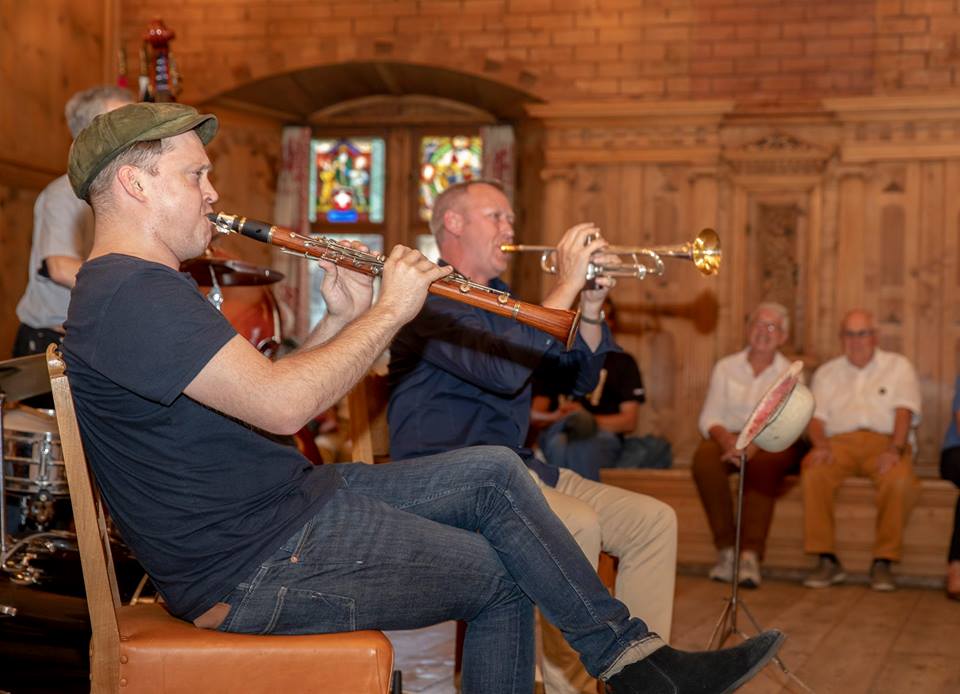 Come along and hear traditional jazz in a gospel concert setting! This band, led by BBC Radio 3's Alyn Shipton, is made up of musicians who have all spent time in New Orleans learning from the founding fathers of the music, and in this concert – part of a short tour of arts centres in converted church buildings – they re-explore the repertoire that George Lewis made famous.
Chinmaya Dunster
Saturday 25 May 2019 at 7:30 PM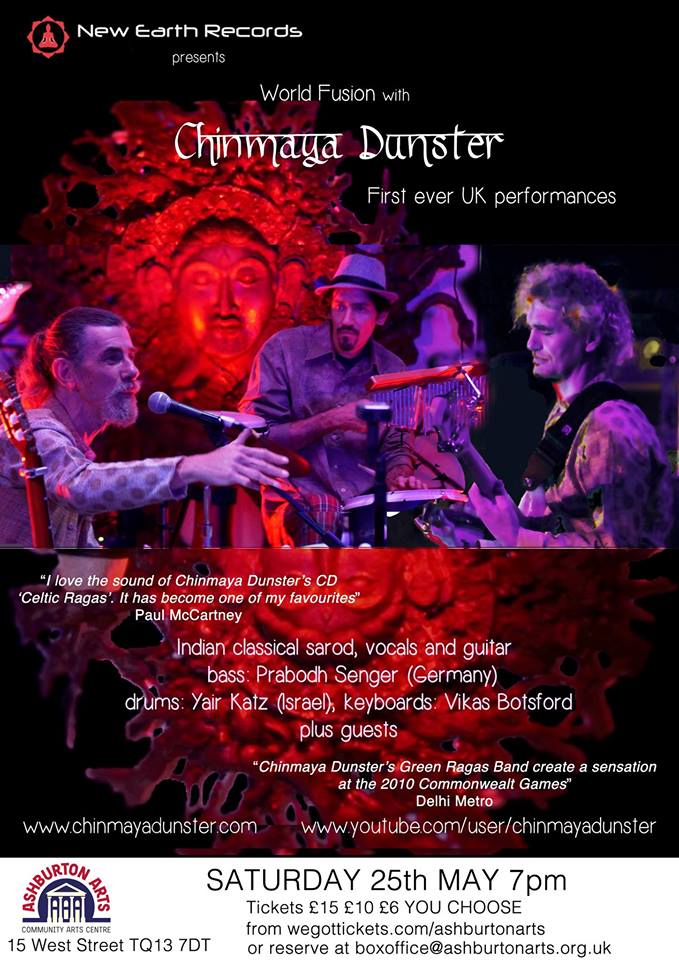 Indian classical sarod, vocals, and guitar. Chinmaya was born in 1954 in England and started playing the classical guitar at 15. After taking sannyas in 1982 he took up playing the sarod. The Osho Commune in Pune provided him the ground for musical experiments over the next quarter century until, today, he has over thirteen CDs released.
Platform Cinema: Cold Comfort Farm
Friday 31 May 2019 at 7:00 PM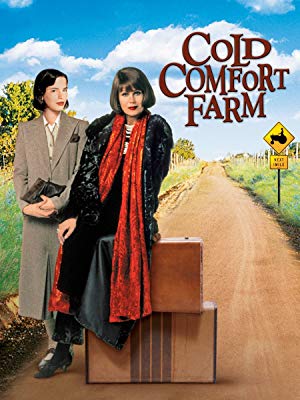 Satirical comedy about an orphaned society girl making a new home with her rough relatives in the country.
Jun 2019
Bristol European Jazz Ensemble
Thursday 6 June 2019 at 7:30 PM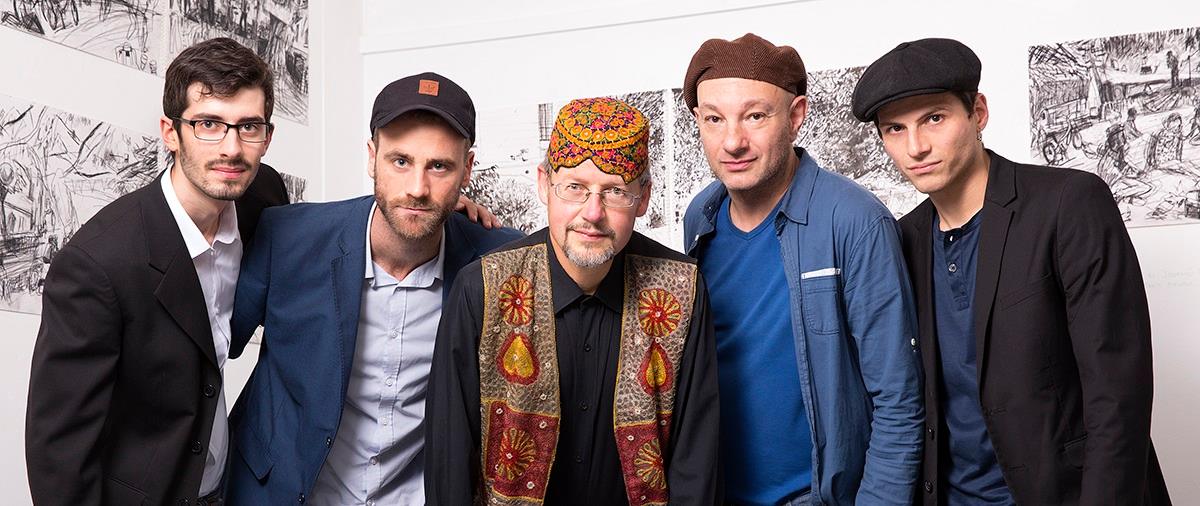 Featuring talented players from around the world, this new band straddles Fusion to Free Form, Township to Turkish, Monk to Soul.
Platform Cinema: Captain America Civil War
Friday 7 June 2019 at 7:00 PM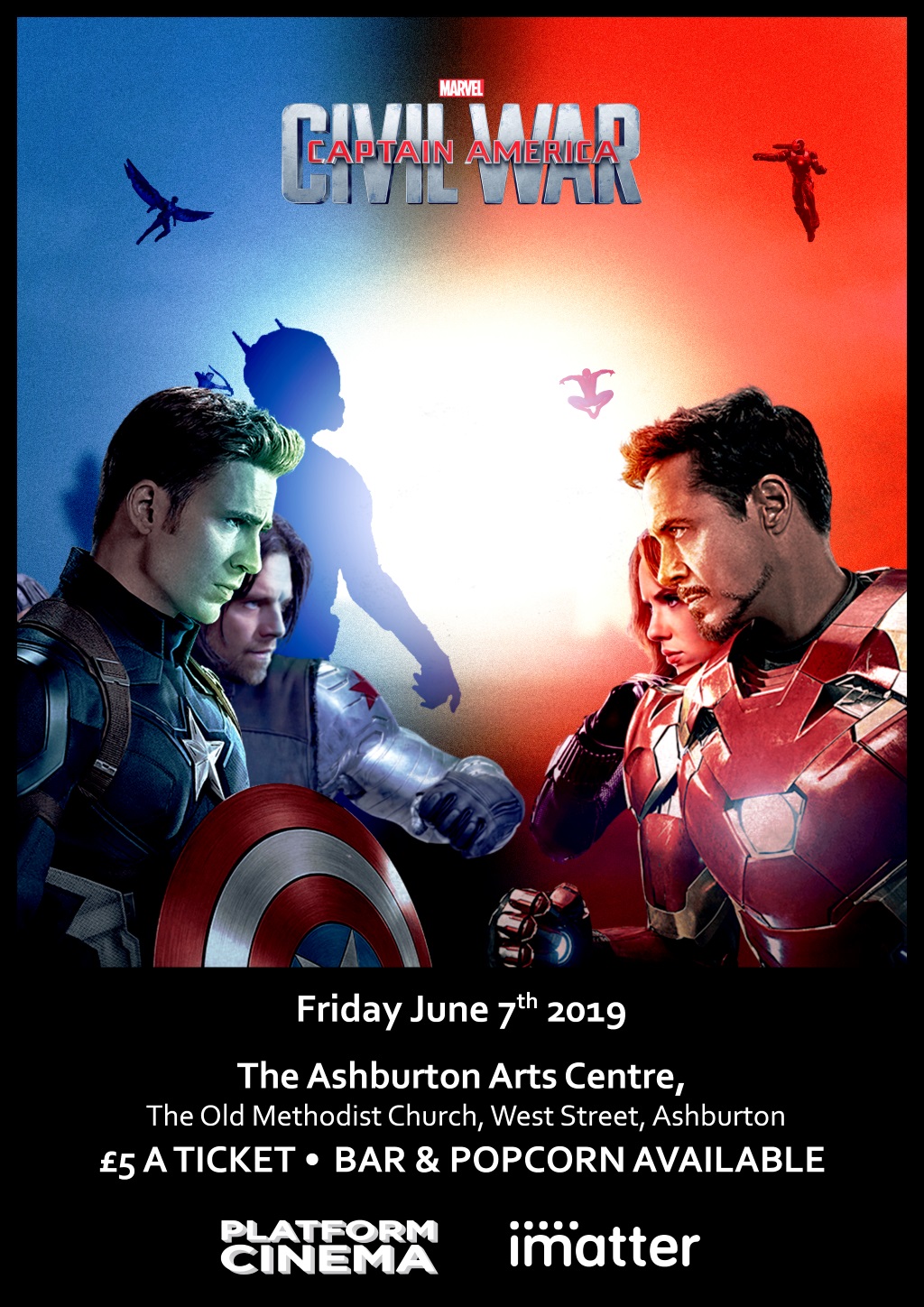 Marvel Film fest kicks off with Captain America Civil War, as Steve Rogers leads the newly formed team of Avengers in their continued efforts to safeguard humanity.
Andy Williamson & the Ronnie Jones Trio
Sunday 9 June 2019 at 7:30 PM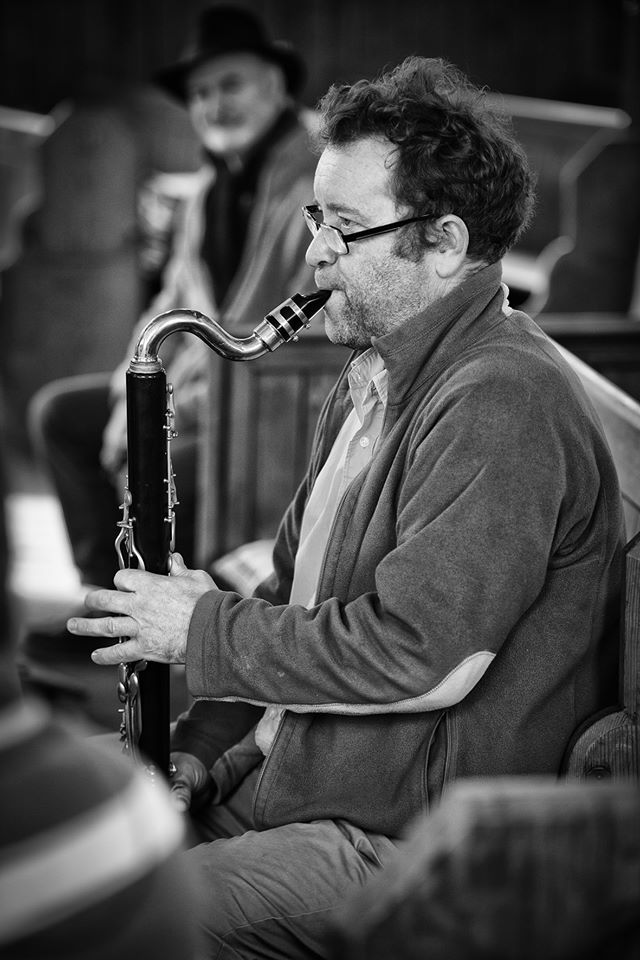 Andy Williamson & the Ronnie Jones Trio.
Me In Art / Martine
Thursday 13 June 2019 at 7:30 PM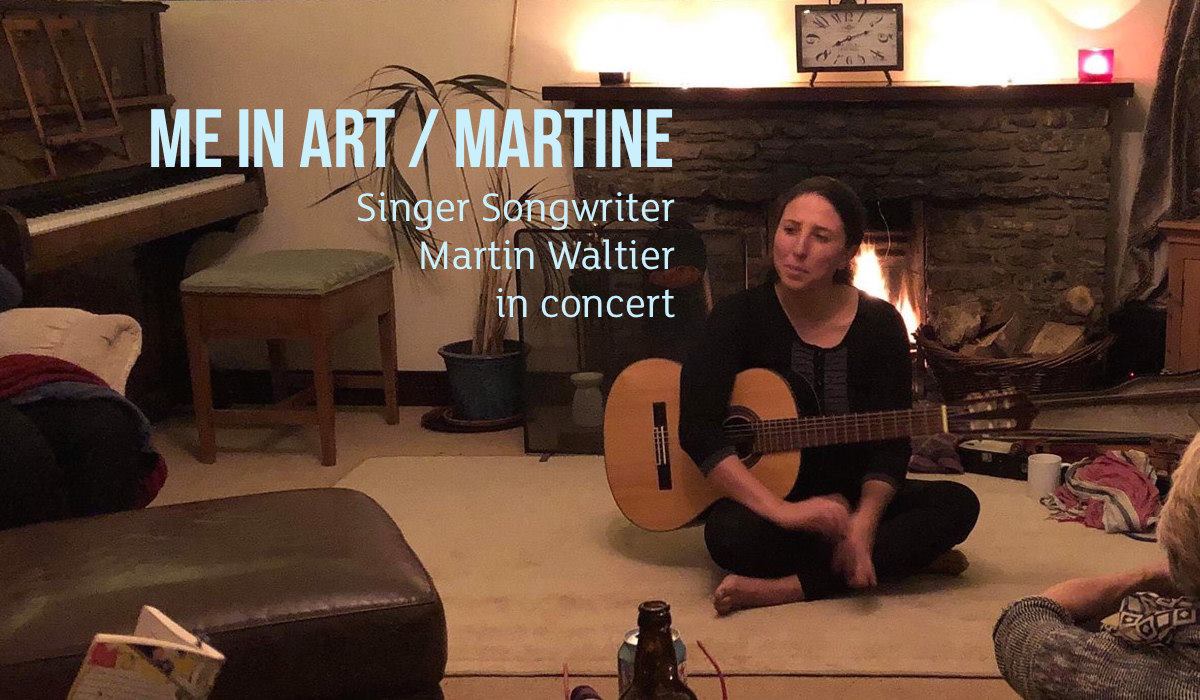 Me in Art/Martine is a singer-songwriter who's currently the vocalist in Mike Westbrook's Uncommon Orchestra. She makes "honest, heartfelt, conscious-centric music, influenced by soul, jazz and exploration of the 'self'.
Platform Cinema: Black Panther
Friday 14 June 2019 at 7:00 PM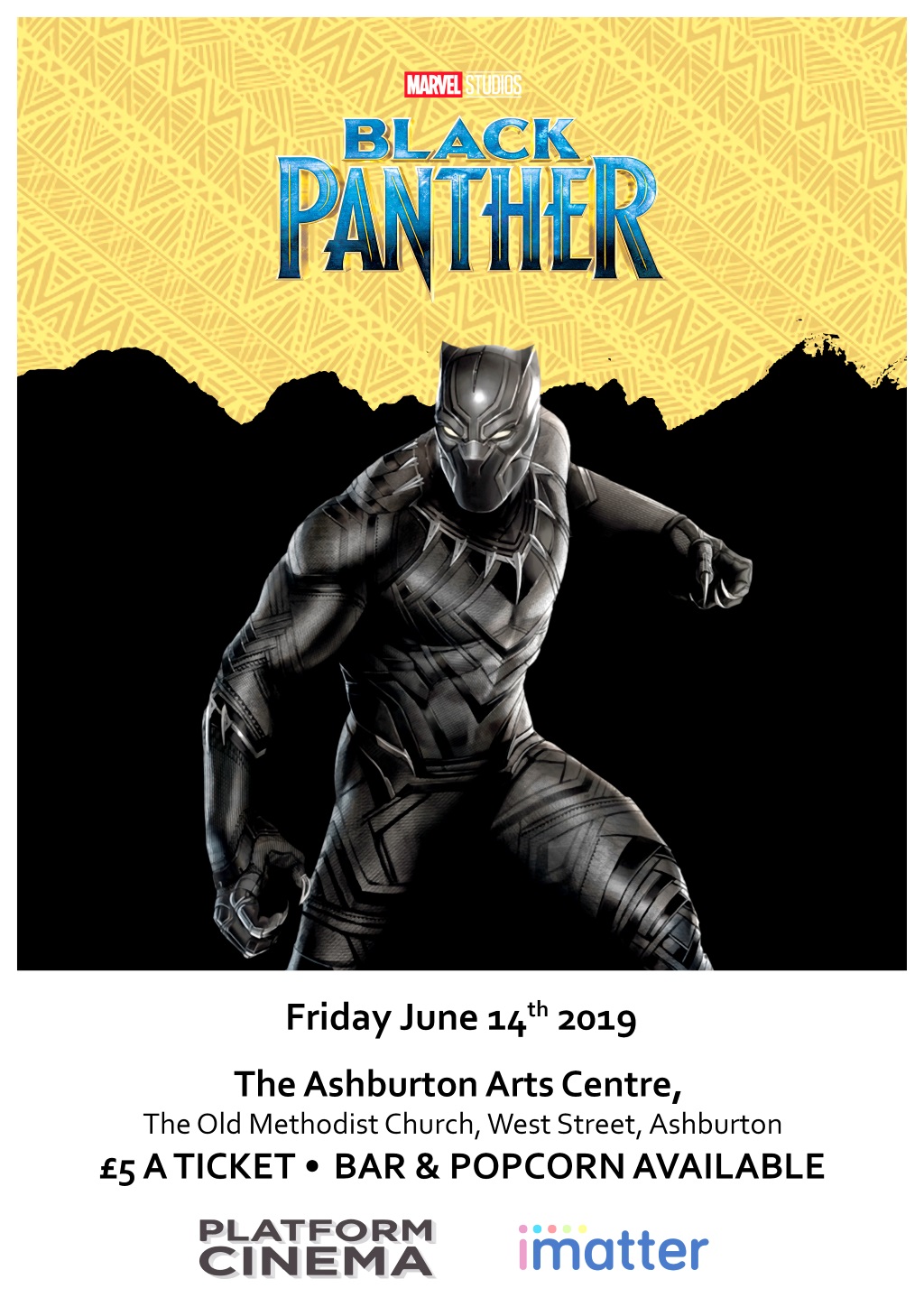 The Marvel film fest continues! After the events of Captain America: Civil War, King T'Challa returns home to the reclusive, technologically advanced African nation of Wakanda to serve as his country's new leader. However, T'Challa soon finds that he is challenged for the throne from factions within his own country.
Ashburton Refugee Support Group: Films, Food and Friendship
Thursday 20 June 2019 at 7:30 PM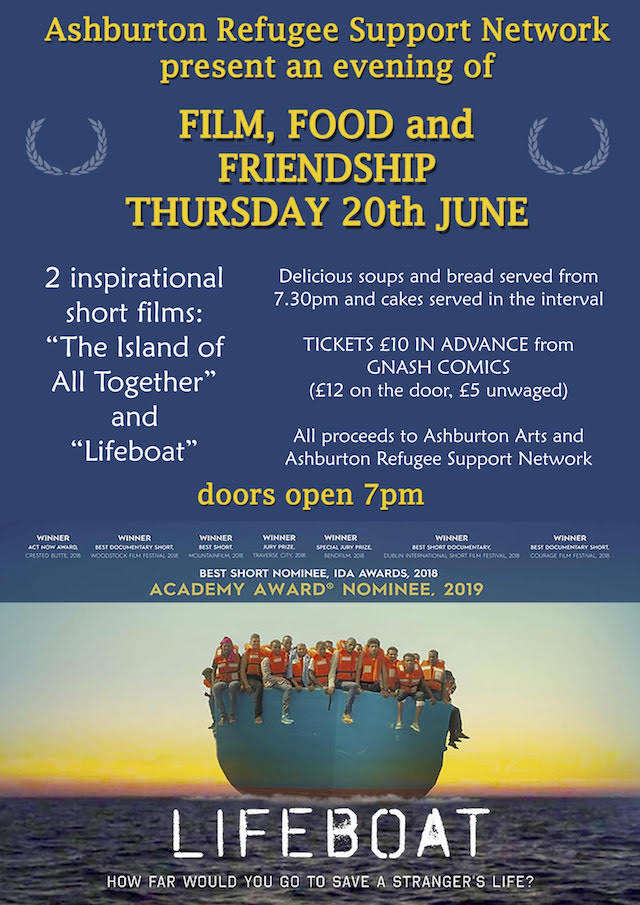 Two inspirational short films: 'The Island of Altogether' and 'The Lifeboat'; Delicious soups and bread served from 7.30p.m and cakes served in the interval.
Platform Cinema: Thor Ragnarok
Friday 21 June 2019 at 7:00 PM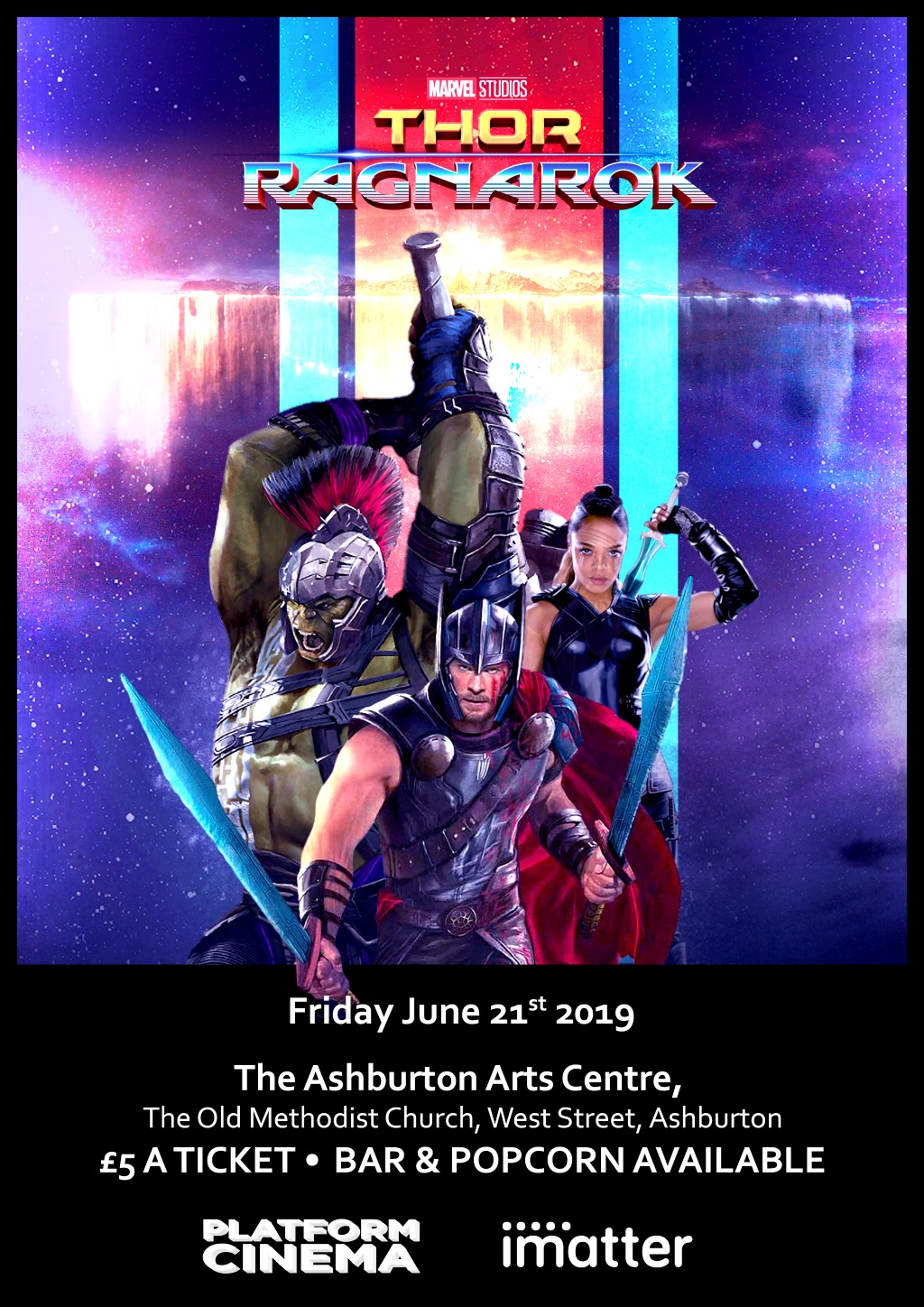 Marvel Film Festival continues with Thor Ragnorak . Thor is imprisoned on the planet Sakaar, and must race against time to return to Asgard and stop Ragnarök, the destruction of his world, at the hands of the powerful and ruthless villain Hela.
Maciek Pysz & Yuri Goloubev "Duo Travels"
Sunday 23 June 2019 at 7:30 PM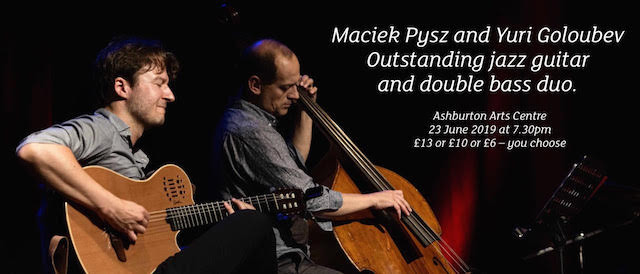 Double bassist Yuri Goloubev's extraordinary playing has to be heard to be believed. A leading artist in the classical world since 1990, he was awarded the title "Honored Artist of Russia" in 2002. He switched to jazz in 2004, since when his work as both leader and sideman has attracted awards one after another.
Chris Dowding / Sylvia and I / Hymn
Tuesday 25 June 2019 at 7:30 PM

This concert features a triple-bill of electronic and ambient projects from Norwich and London. Expect something esoteric, experimental – and beautiful!
Ralph Freeman Quartet feat. Rob Townsend
Wednesday 26 June 2019 at 7:30 PM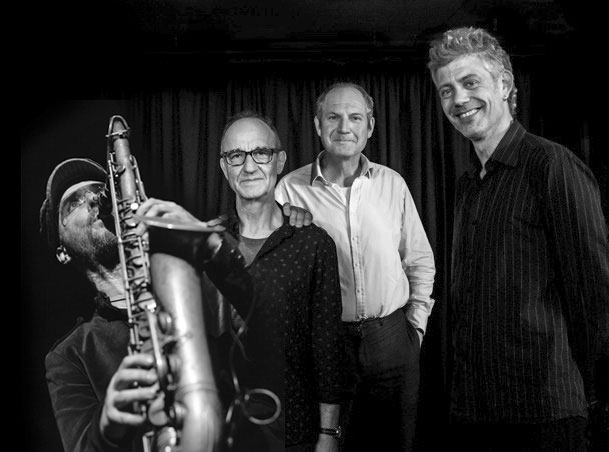 St Ives Jazz Club founder returns with some of his London buddies, to play a programme of their own distinctive take on some classic jazz material, along with new originals from Freeman himself.
Platform Cinema: Avengers Infinity War
Friday 28 June 2019 at 7:00 PM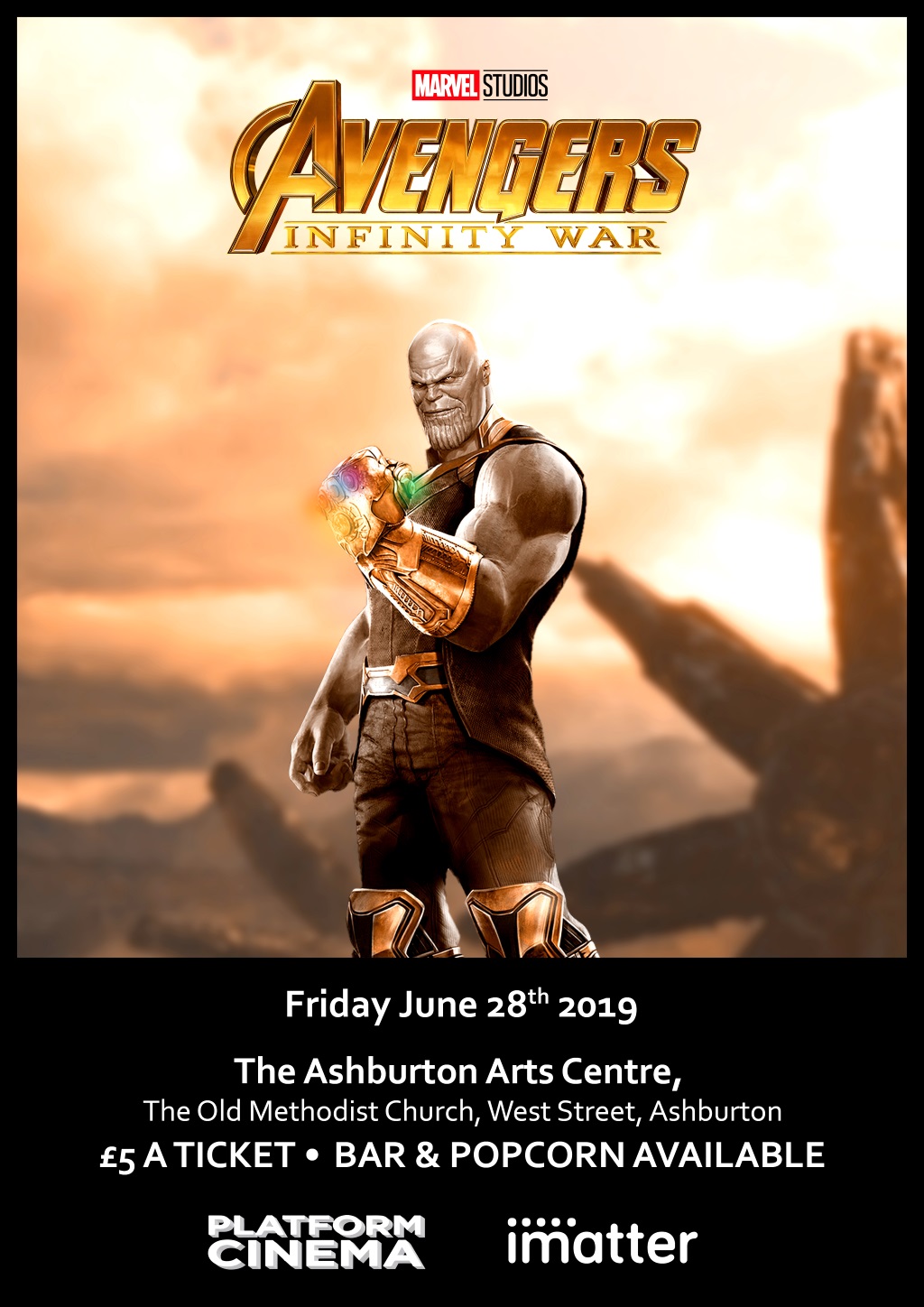 The finale of the amazing Marvel Film fest! The Avengers and their allies must be willing to sacrifice all in an attempt to defeat the powerful Thanos before his blitz of devastation and ruin puts an end to the universe.
Beautiful Economies: an Introduction to Human Scale Development
Saturday 29 June 2019 at 9:30 AM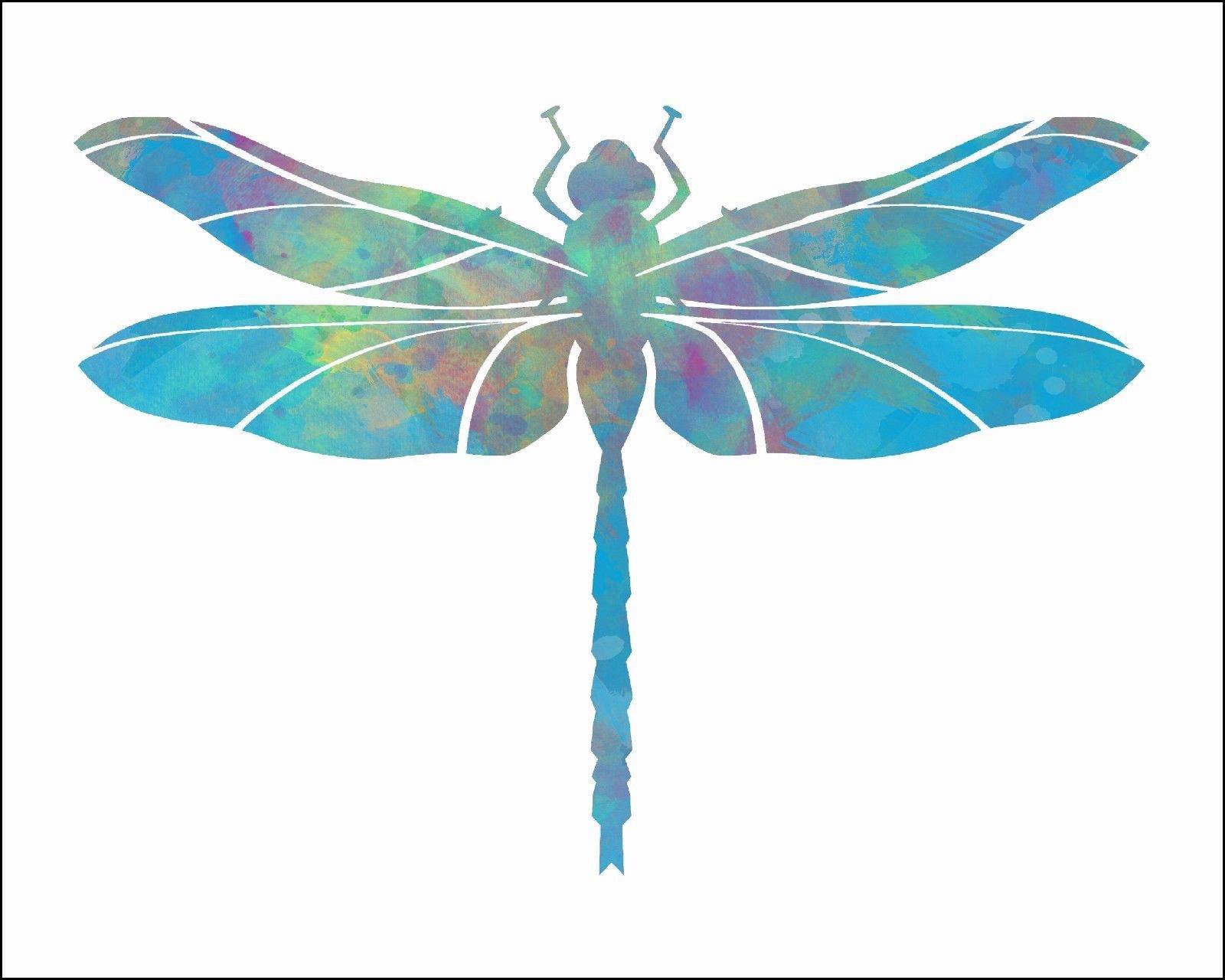 Human Scale Development is a way to see a broader picture and go beyond single issues. It helps us go much deeper into the underlying motives for our personal and collective decisions. The workshop is interactive and participatory and accessible to all. It is not about economics as you know it. In fact if you think economics is boring this is the workshop for you!
Barron Brady plus support - Barn Owl Trust Charity Concert
Saturday 29 June 2019 at 7:30 PM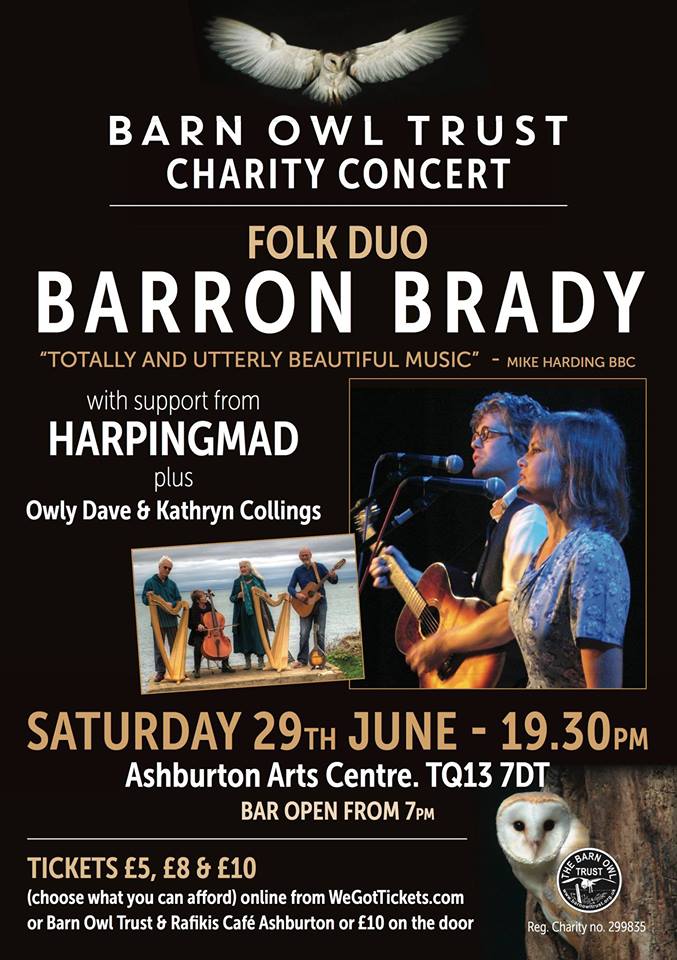 An evening of delightful Folk Music to raise funds for, and celebrate the work of, the Barn Owl Trust – a small wildlife conservation charity based just outside Ashburton which celebrated its 30th anniversary last year.
Those Magnificent Men – Centenary Production
Sunday 30 June 2019 at 7:00 PM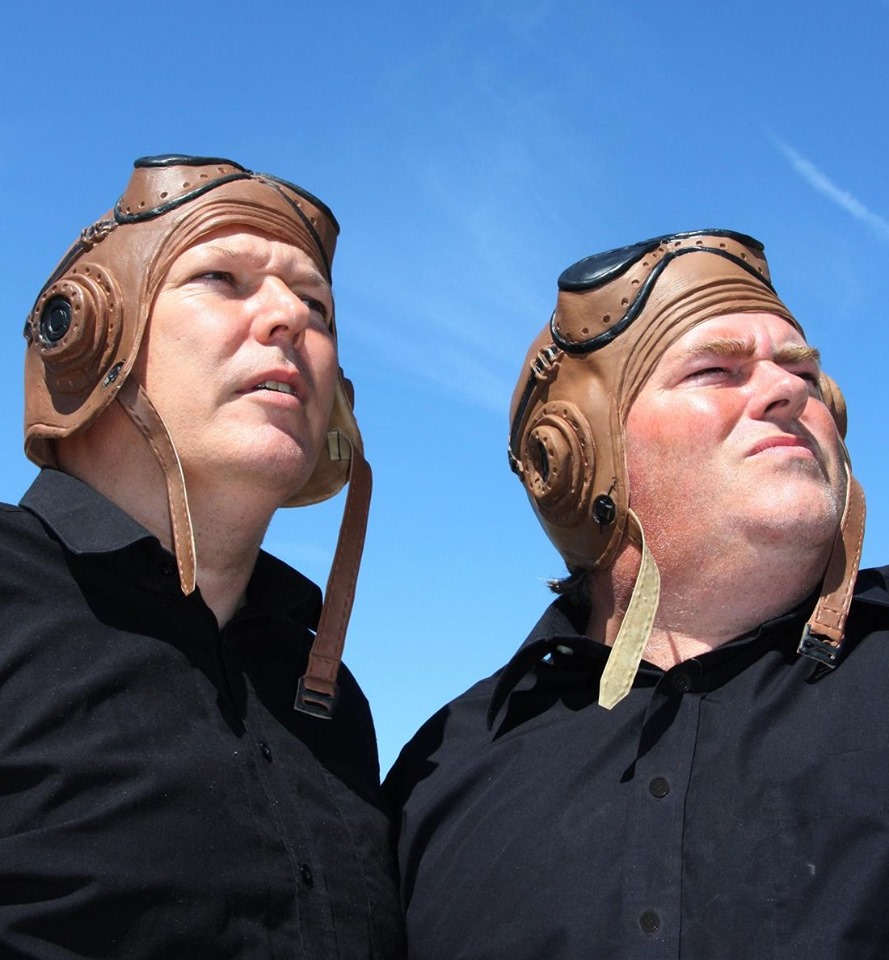 From the same crew who brought the sell-out Ministry of Biscuits in 20 comes a nail-biting, side-splitting true story of a daredevil flight.
Jul 2019
Women's World Cup - Semi Final
Tuesday 2 July 2019 at 7:30 PM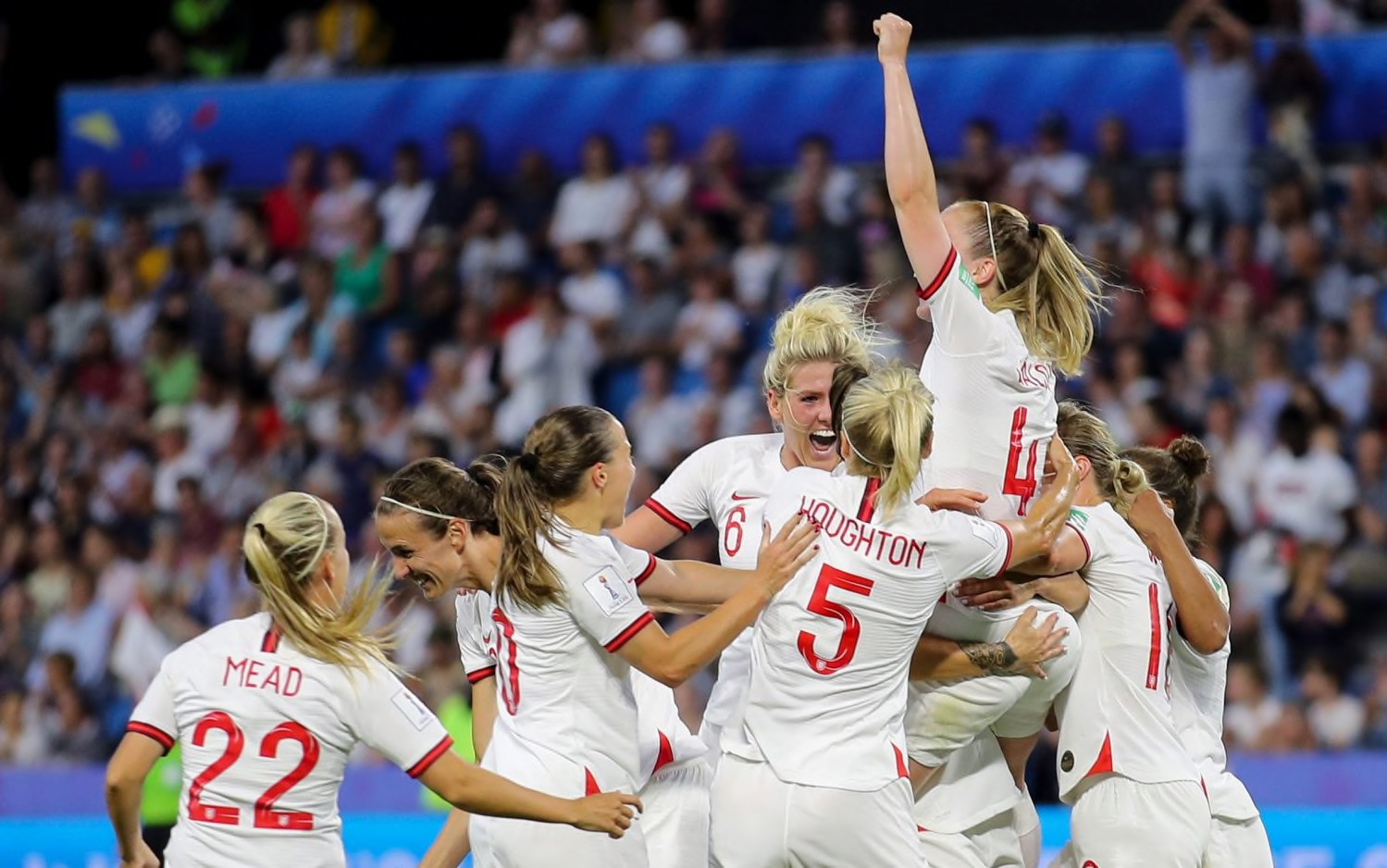 We will be live streaming the Women's World Cup semi final on the Big Screen at the Arts Centre. Come and support England's women take on the USA. Tuesday 2nd July, doors open 7.30pm – Kick off 8.00pm. Free entry.
City of Women: Kudrun
Wednesday 3 July 2019 at 7:30 PM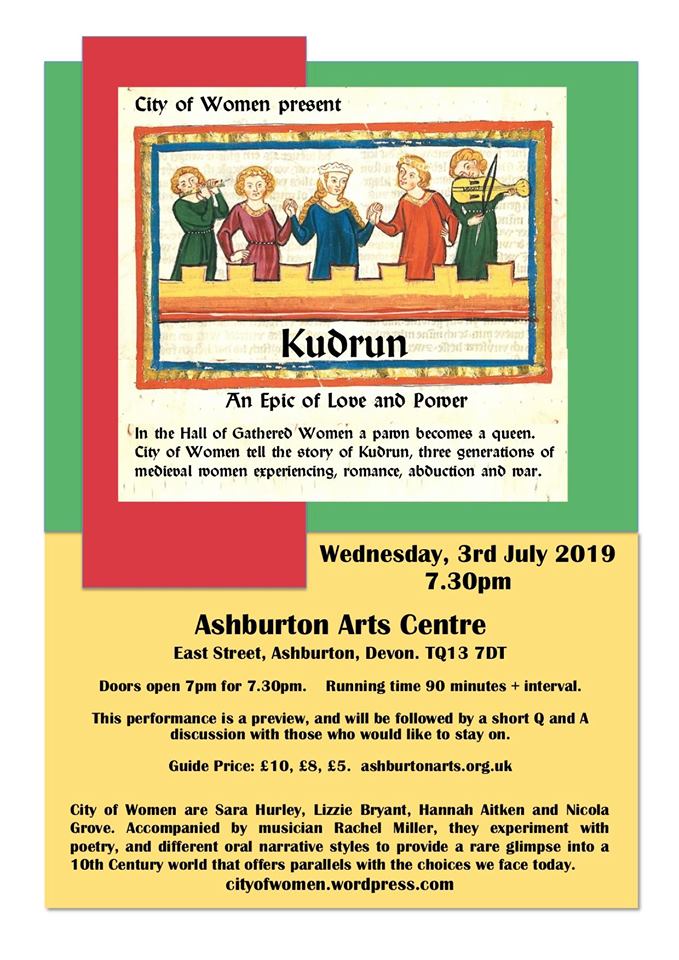 In the hall of gathered women a pawn becomes a queen. City of Women tell the story of Kudrun, three generations of medieval women experiencing romance, abduction and war.
Lvov Affair: the sound of East Europe
Thursday 4 July 2019 at 7:30 PM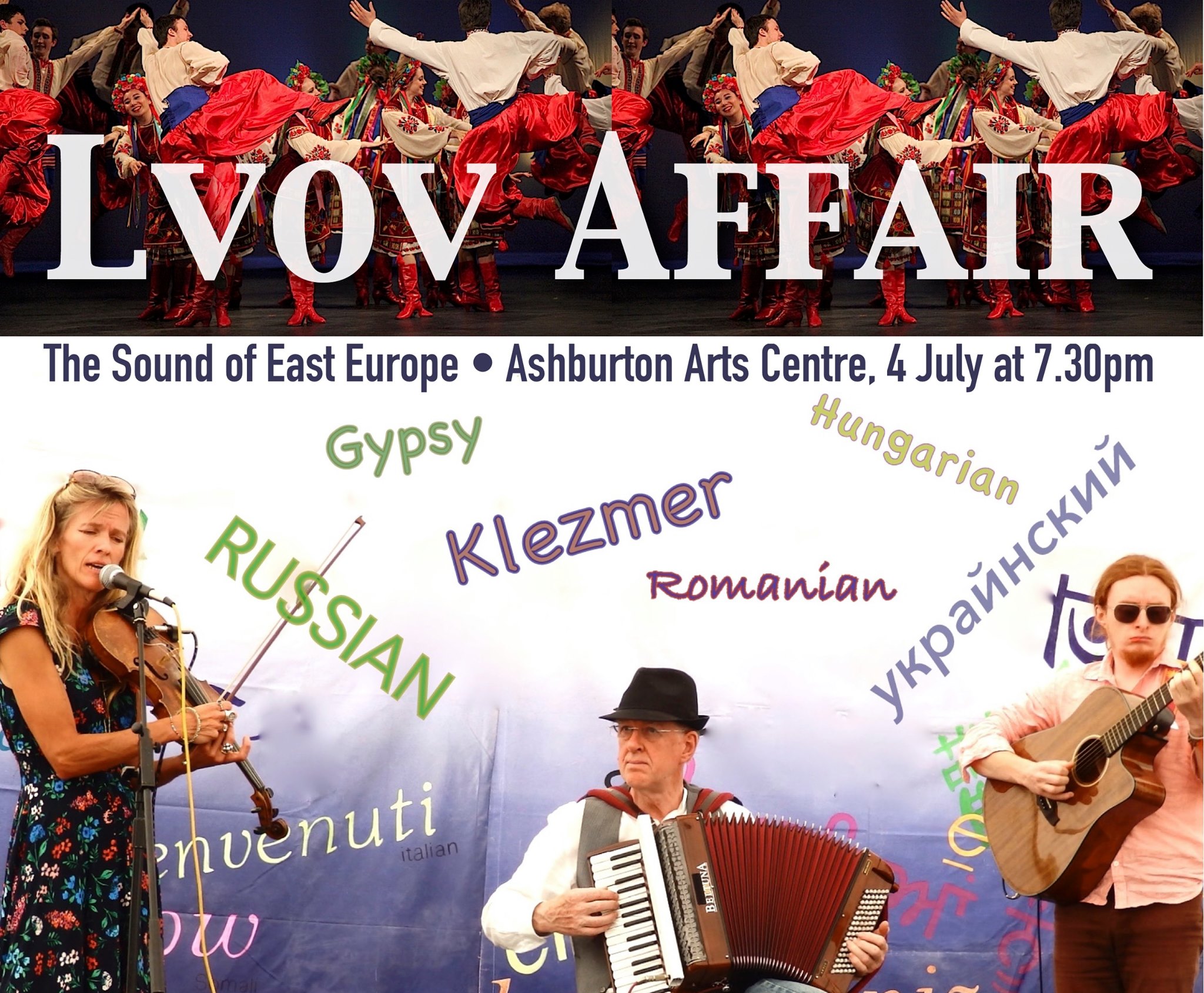 Led by accordionist Basil Bunelik whose roots are from Ukraine, this talented trio present the music and songs of East Europe with passion and style.
Cup O'Joe (with David Benedict)
Friday 5 July 2019 at 7:30 PM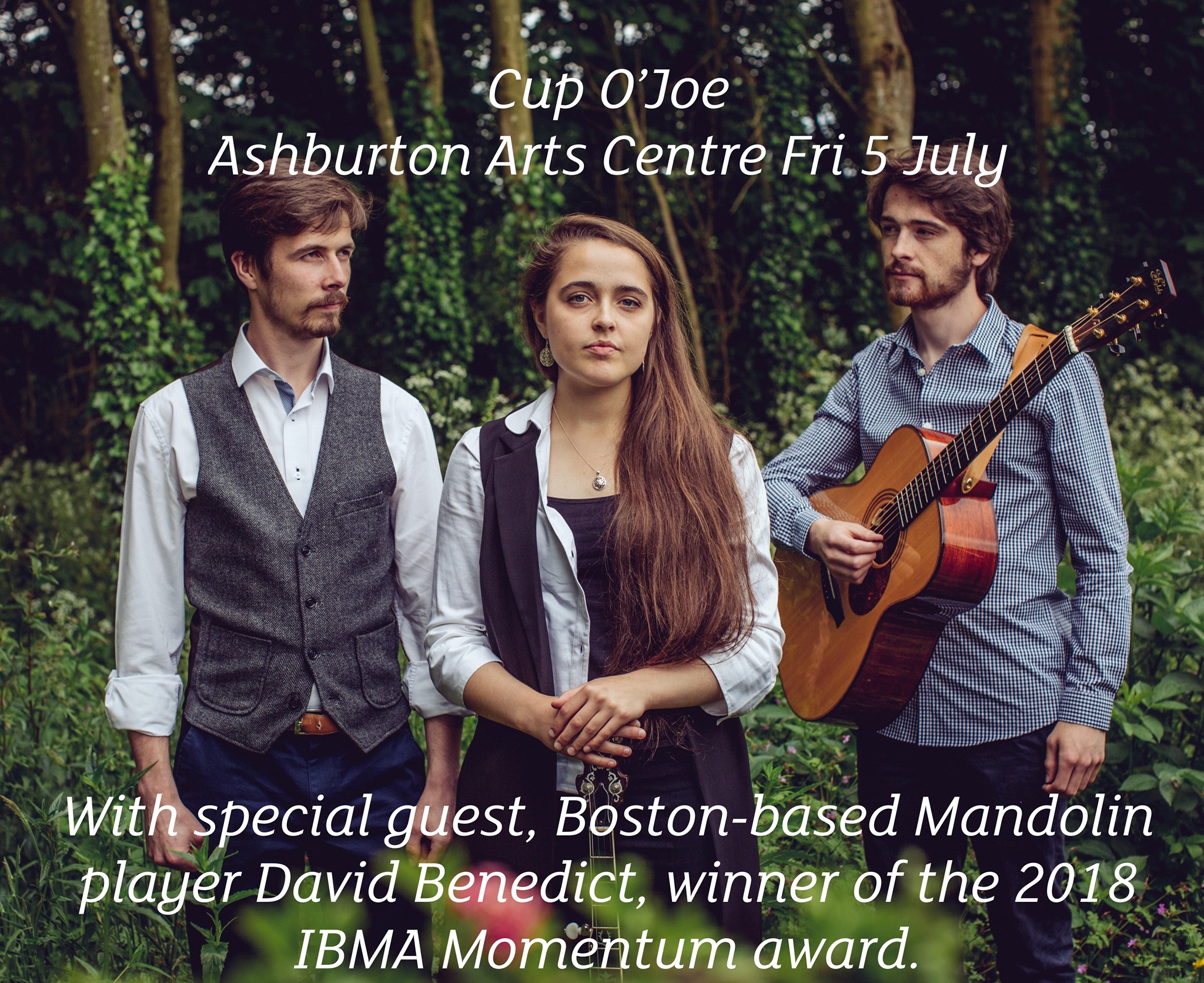 Cup O'Joe is a close family trio, playing together from their early teens, whom have already made waves in the local and international acoustic music scene. Their mix of original and re-imagined traditional songs sets the ingredients for an energetic and enthusiastic performance, and this is giving them a growing presence on the surrounding folk scene.
Freeminds
Saturday 6 July 2019 at 7:30 PM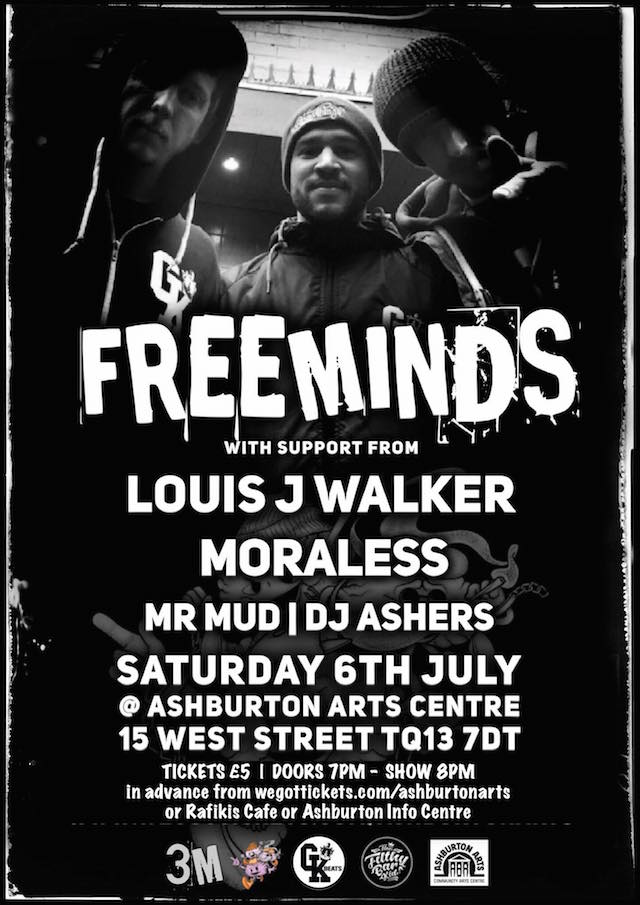 Freemind + support. Top local rappers give us a night of rap and spoken word.
Tony Woods Project
Sunday 7 July 2019 at 7:30 PM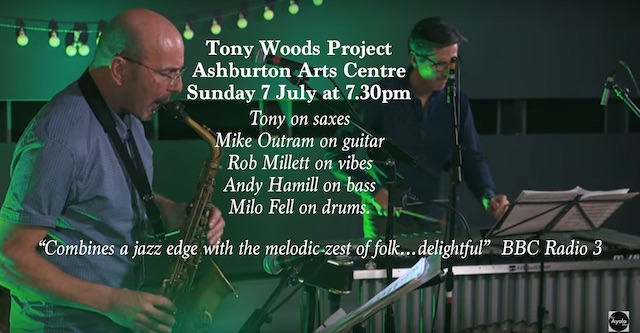 Top UK Jazz from the Tony Woods Project. The TWP tells its own story, with influences of rock, groove, jazz and folk, but always with an emphasis on lyrical melody.
Talk: Rob Hopkins – It's a Climate Emergency! What can WE do?
Thursday 11 July 2019 at 7:30 PM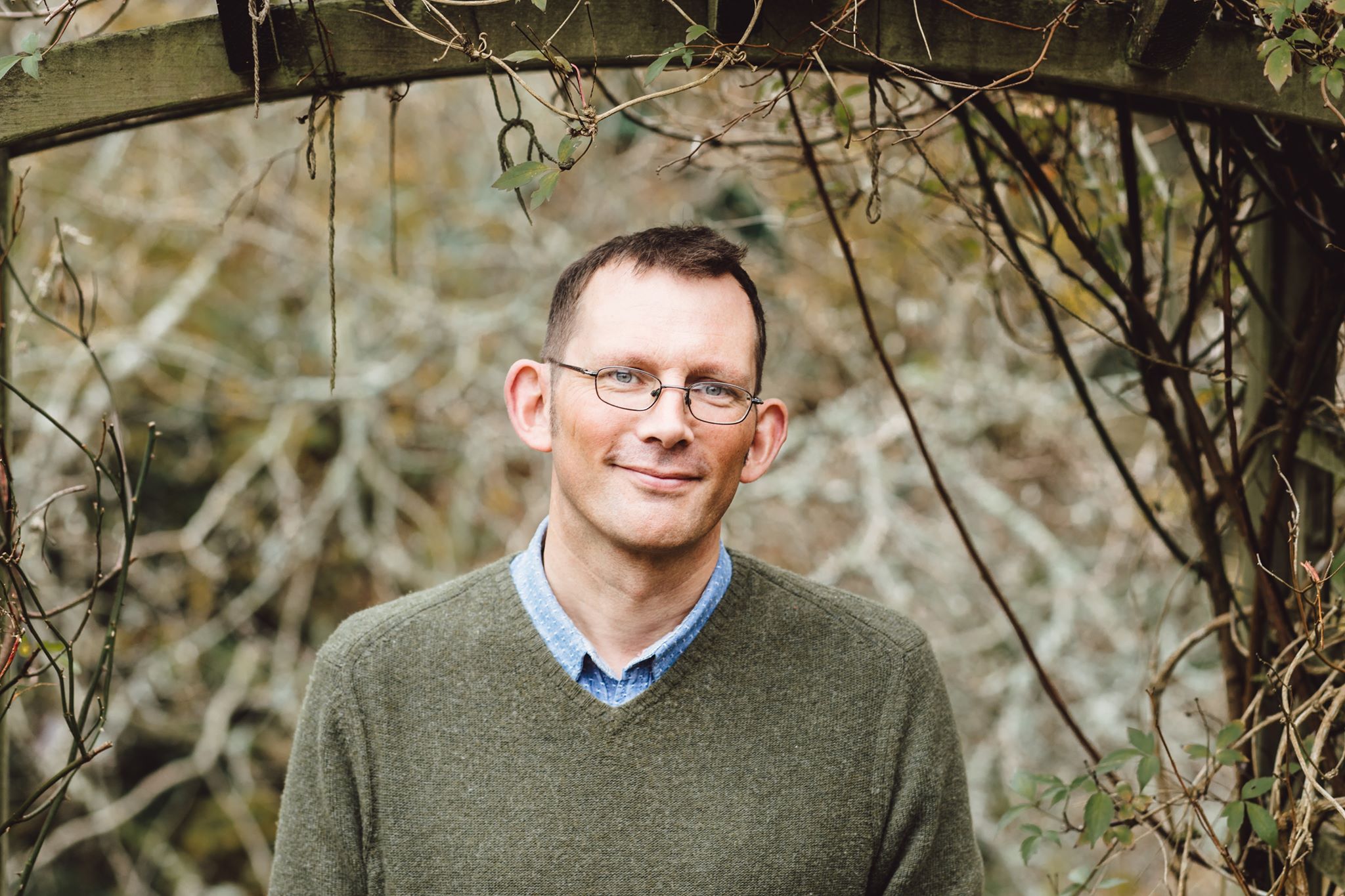 People have used their imagination to get some amazing projects off the ground, all with the aim of making the transition to a post fossil fuel economy. Come along and be inspired with stories of some of the great things that are already happening.
Shirt Tail Stompers
Friday 12 July 2019 at 7:30 PM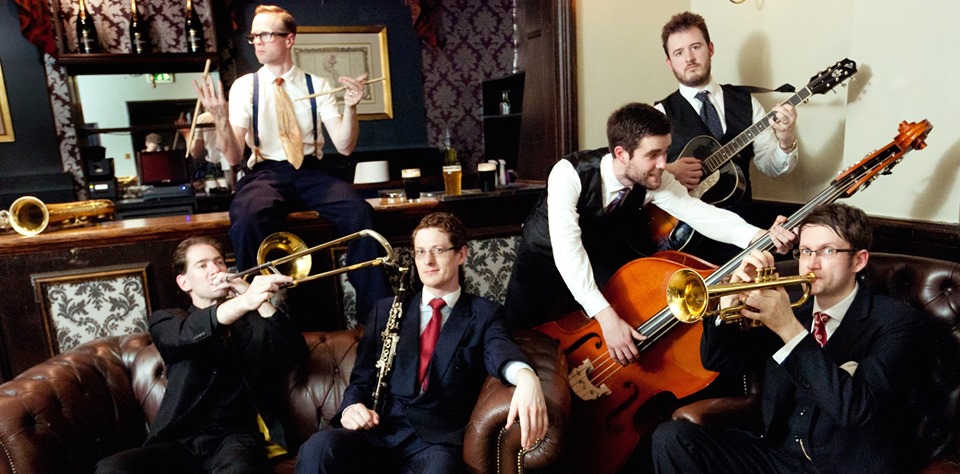 One of the world's leading swing bands and London's top vintage band, the Shirt Tail Stompers is firmly established at home and internationally playing Harlem swing and the hot jazz of the 1920s, 1930s and 1940s.
Tunelink TradFest
Sunday 14 July 2019 at 11:00 AM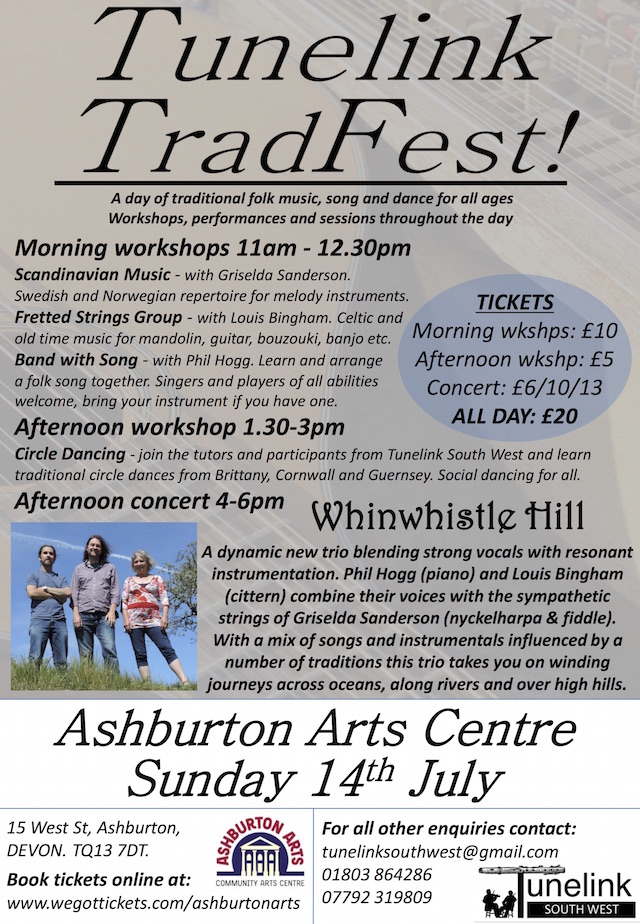 A day of traditional folk music, song, and dance for all ages. Workshops, performances, and sessions throughout the day.
Mobile Share Shed Is Coming To Ashburton
Tuesday 16 July 2019 at 7:00 PM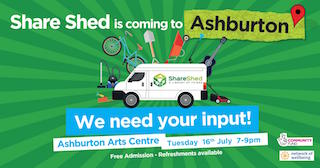 The Share Shed is a library of things currently in Totnes, and we are about to create a mobile version, which will extend its service to Ashburton. Come hear more, learn how to get involved and share your views – and skills.
Community Sit, Stretch, and Sound Bath
Saturday 20 July 2019 at 10:30 AM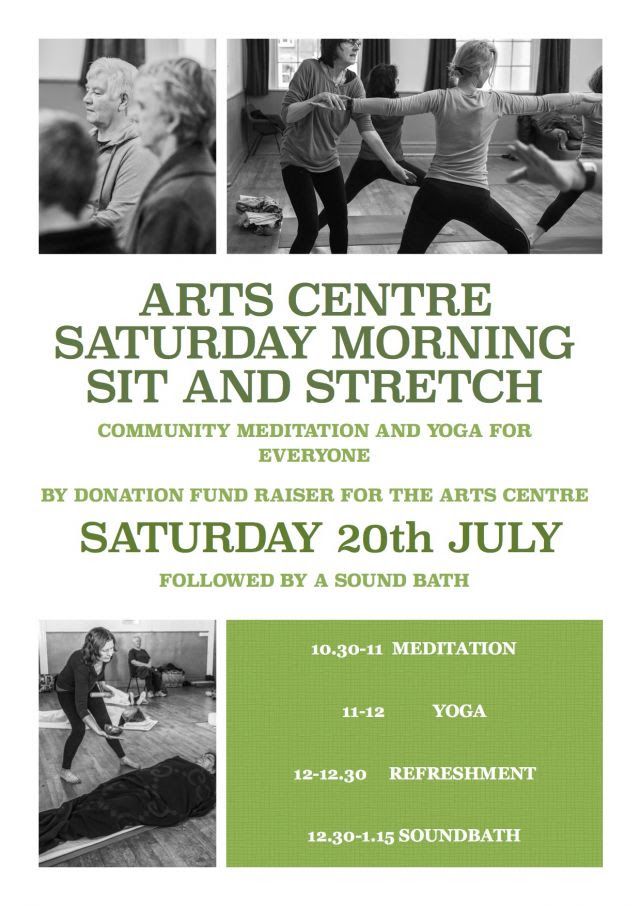 Community meditation and yoga for everyone. An ideal opportunity to try yoga and or meditation for the first time or come along and inspire others if you have been practicing for a while.
Willow workshop
Saturday 20 July 2019 at 1:30 PM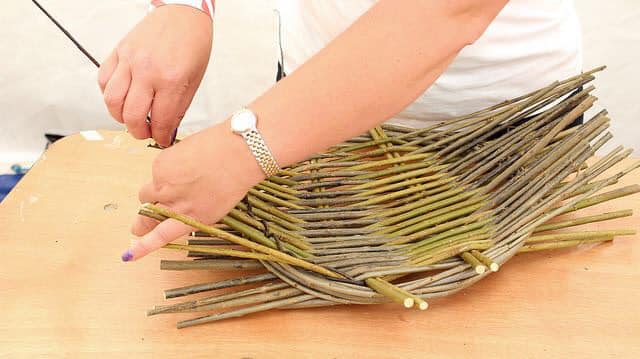 You will have the opportunity to learn some basic weaving techniques using willow to create a willow sampler. Equipment will be provided and you do not need to have any prior experience, just an interest in weaving.
Ashburton Chamber Music Festival Concert #1
Saturday 20 July 2019 at 7:30 PM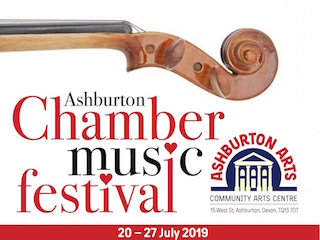 The opening concert of the inaugural Ashburton Chamber Music Festival: bringing an international group of musicians to live and play in Ashburton for a week.
Chris Bowden's Unlikely Being
Sunday 21 July 2019 at 7:30 PM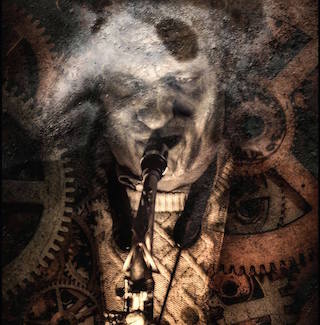 Chris has been making music at the highest level for a LONG time!
His album Time Capsule, was originally released in 1992. When it was re-released in 2018, Gilles Peterson said, "This is the album that connected it all."
Hausmusik at Great Ambrook
Monday 22 July 2019 at 7:00 PM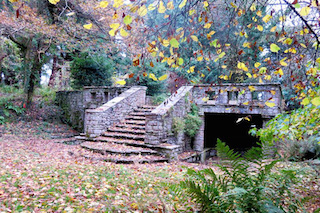 Nobody knows the programme in advance – not even the musicians! From a pile of music the audience will choose pieces, and the musicians will sight-read them, right there in front of everyone: no rehearsal! All in a stunning Grade 2 listed C17th manor house and garden.
Ashburton Chamber Music Festival: Family Concert
Tuesday 23 July 2019 at 6:30 PM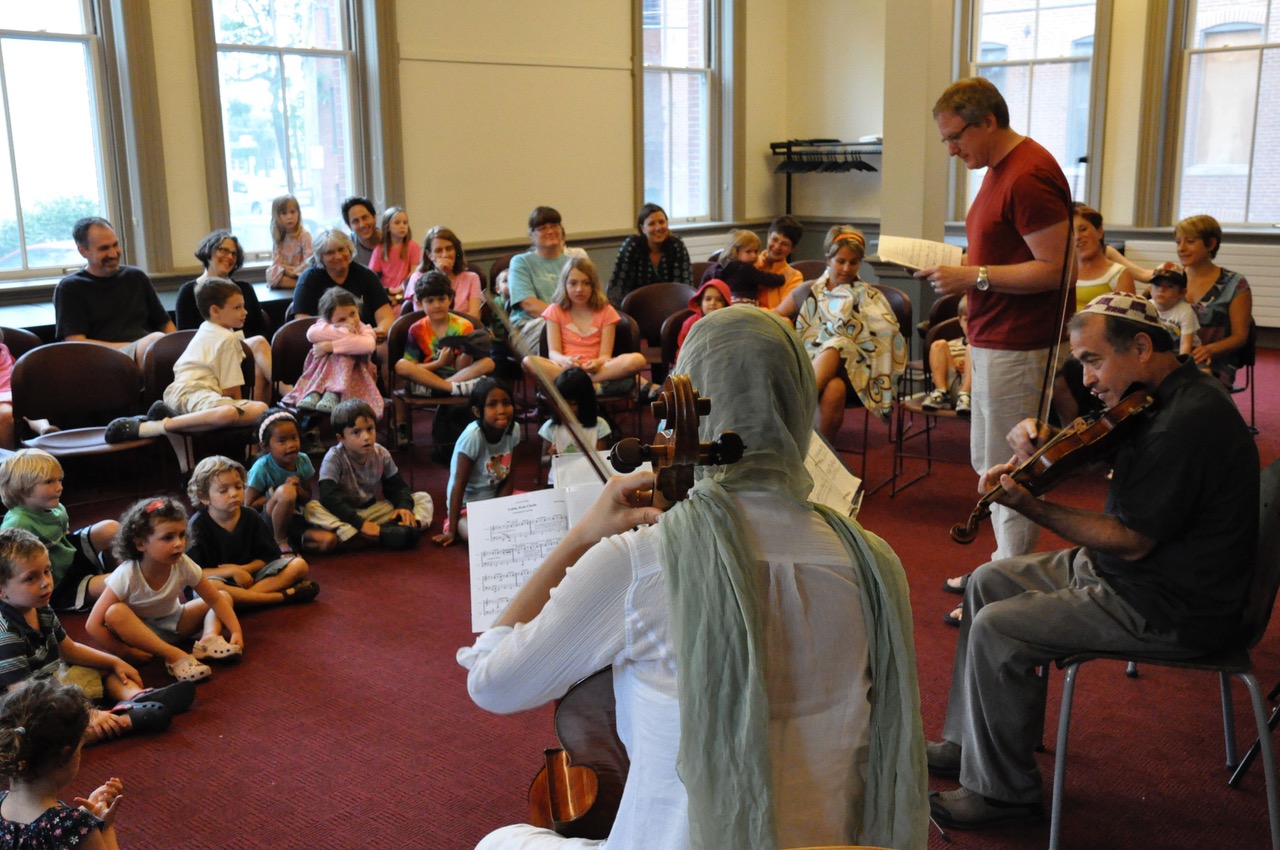 A short concert aimed at a younger audience. Adults £5 children free. (It'll end just in time for the KS2 Disco at Ashburton Primary School).
Hausmusik at Bigadon Cottage
Wednesday 24 July 2019 at 7:00 PM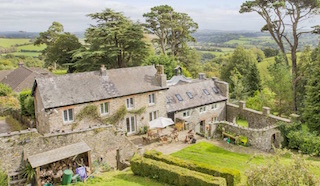 Nobody knows the programme in advance – not even the musicians! Enjoy the second hausmusik performance in a walled garden with amazing acoustics and gorgeous views.
Ashburton Chamber Music Festival: Concert 2
Thursday 25 July 2019 at 7:30 PM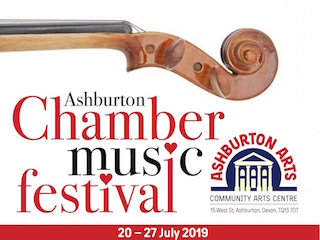 Second concert in the 2019 Chamber Music Festival, in this lovely village a few miles from Ashburton. String Quartets by Shostakovich and Dvorak, plus a solo cello suite.
Talk: Mapping 1 : An art science Collaboration, by Yas Crawford
Thursday 25 July 2019 at 7:30 PM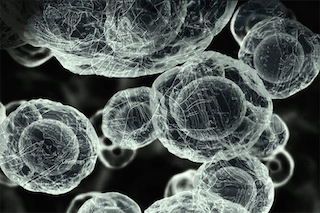 By mapping different scientific disciplines, Yas Crawford Photographer, has explored the current UK research on Myalgic Encephalomyelitis (M.E.) and chronic illness.
Hausmusik in Ashburton [standing room only]
Friday 26 July 2019 at 7:00 PM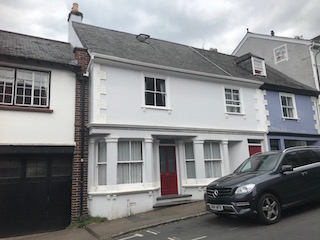 Advance tickets now sold out. There may be some standing tickets available on the door.
Nobody knows the programme in advance – not even the musicians!
Ashburton Chamber Music Festival: Concert 3
Saturday 27 July 2019 at 7:30 PM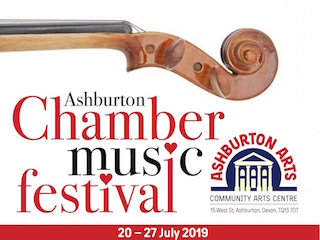 The final concert of the 2019 Chamber Music Festival. Featuring the 20th Century masterpiece that is Bartok's fourth string quartet, plus a world premiere by Tom Vignieri for saxophone and string quartet.
Jade Gall (saxophone) & Alex Wilson (piano)
Sunday 28 July 2019 at 4:00 PM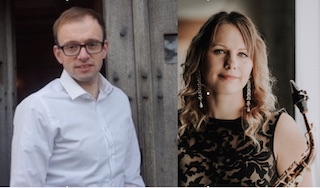 Some of the finest classical saxophone and piano to be heard anywhere.
Just Us Musique
Tuesday 30 July 2019 at 1:15 PM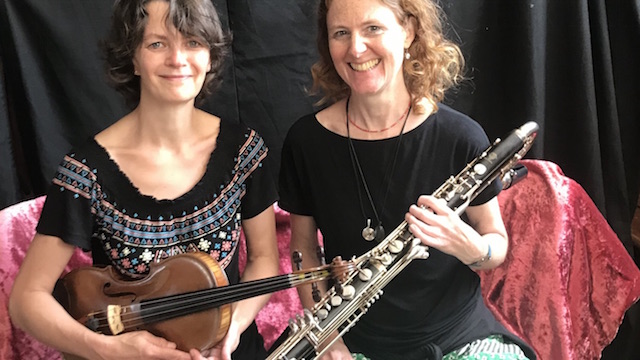 Light classical music with folky influences. It's a lunchtime concert – feel free to bring your lunch to eat during the concert. Tea, coffee and bar available.
James and Black
Tuesday 30 July 2019 at 7:30 PM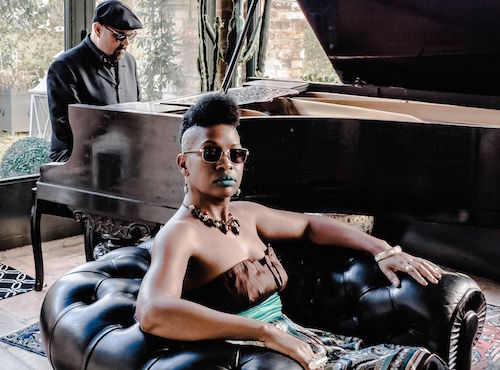 James and Black appeared in Ashburton in Sept 2018 and were sensational. At that gig they were picked up to perform at the Port Eliot Festival this year. Superb soul, jazz and blues from a top band (featuring Sam Kelly on drums).
Aug 2019
The People's String Foundation: Res Publica
Thursday 1 August 2019 at 7:30 PM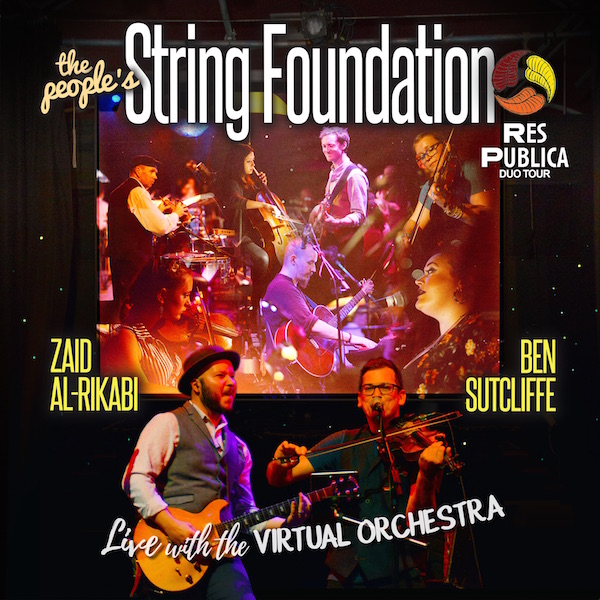 This show mixes live performers with puppets and a 32 piece virtual orchestra projected as a backdrop,
2021: A Cornish Space Odyssey 
Friday 2 August 2019 at 7:30 PM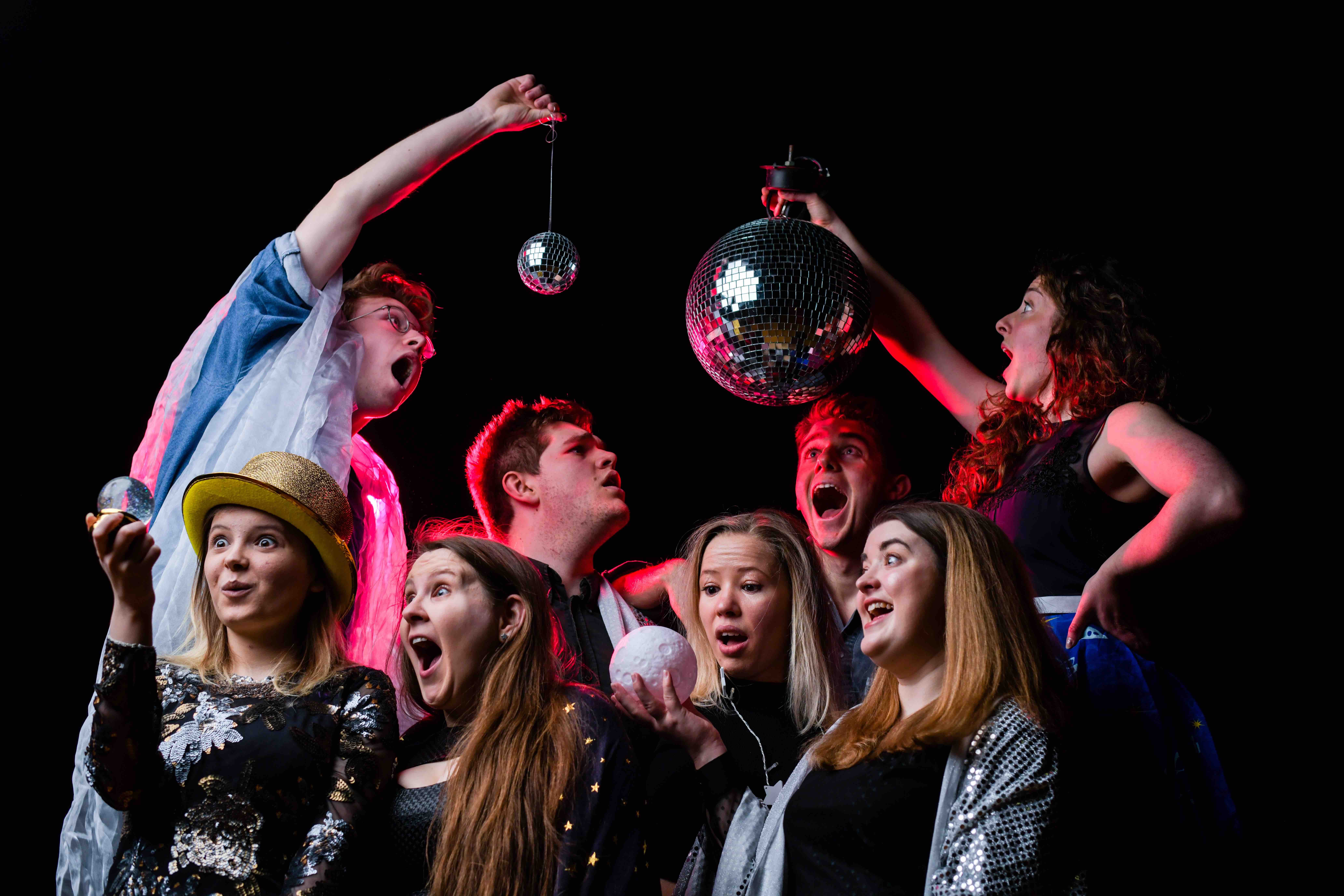 2021: A Cornish Space Odyssey is a brand new piece of devised theatre from Theatre Royal Plymouth Lab Associates, The Narwhal Ensemble. Blending new writing, grungy aesthetics and live sound technology, this is an electric show with a human heart.
Fundraising Fair
Saturday 3 August 2019 at 10:00 AM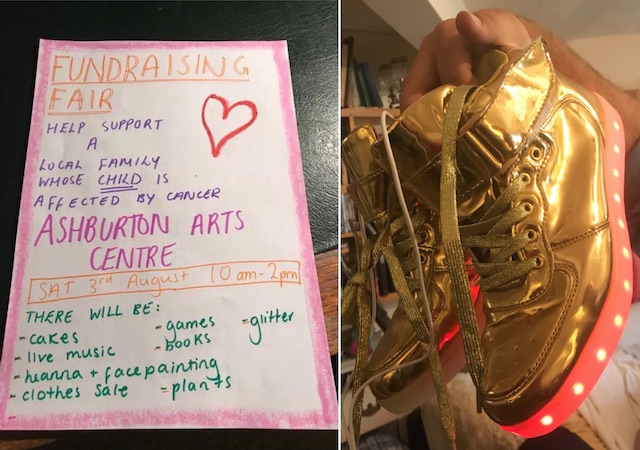 A fundraising sale in aid of families affected by childhood cancer. There'll be cakes, clothes & shoes, glitter, games and toys, henna and face painting, books, live music…
Slow, Slower and Slowest: An Afternoon of Piano music with Jenny Quick
Sunday 4 August 2019 at 4:00 PM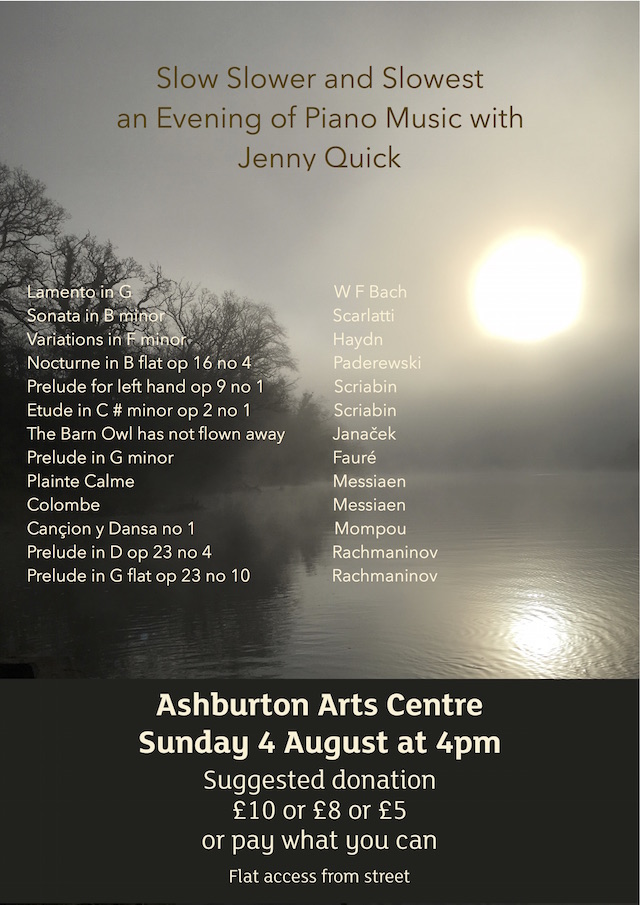 Lifelong pianist, Jenny Quick is offering a programme of slow piano music with many notes.
Nobrow Press comes to Ashburton Arts
Tuesday 6 August 2019 at 7:30 PM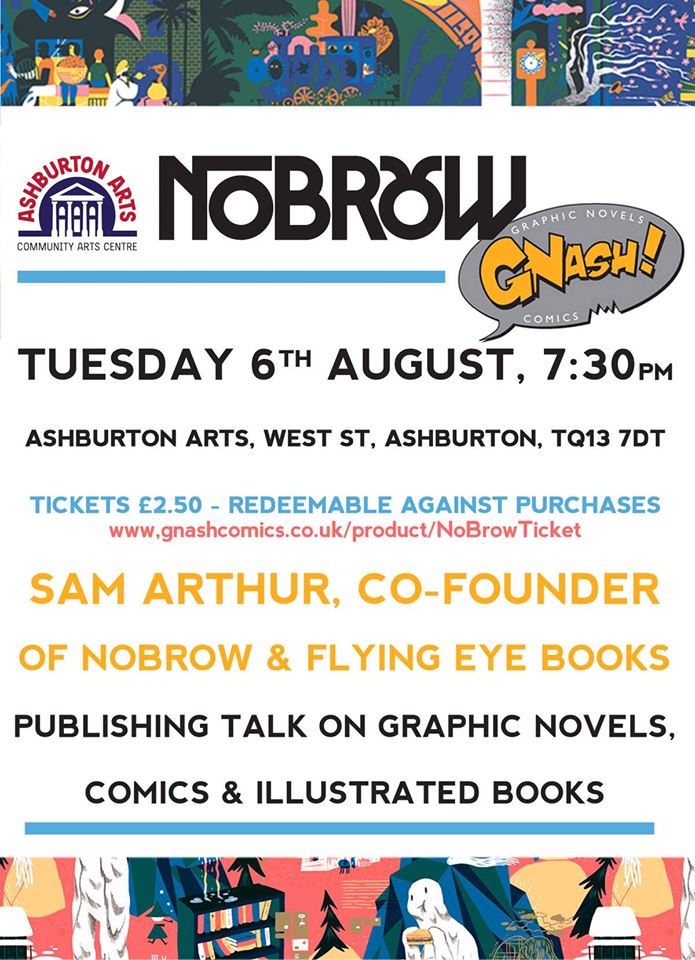 Want to know more about the publishing world? Sam Mcarthur is co-founder of one of most successful publishing companies in UK. Nobrow press specialises in high quality Graphic novels and Children's books.
Between Us – Will Barlett & Kate Mullins
Wednesday 7 August 2019 at 7:30 PM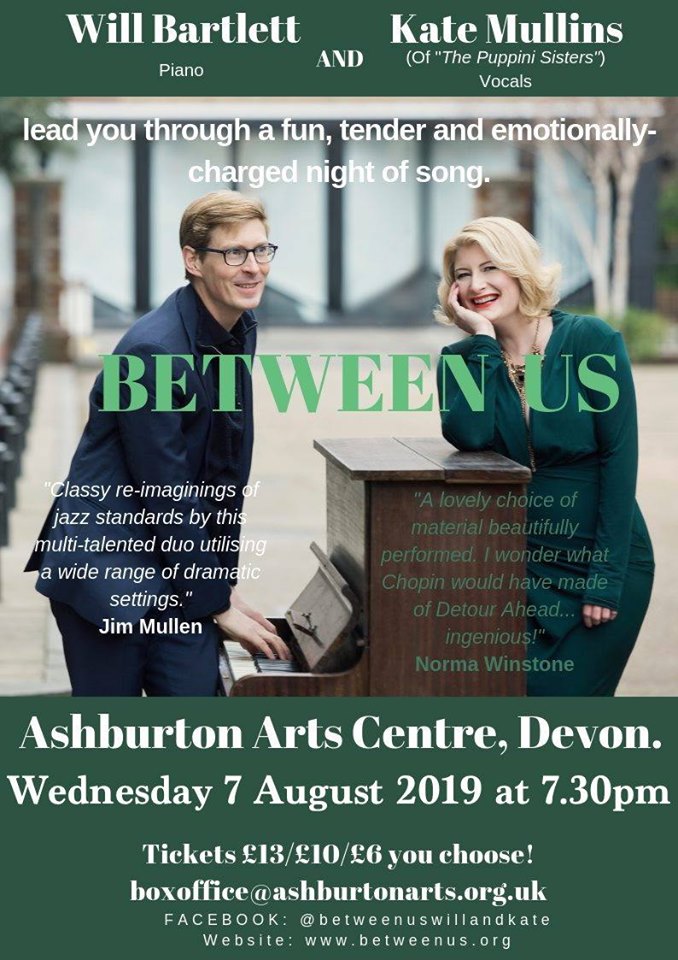 Pianist Will Bartlett and vocalist Kate Mullins are hitting the road this summer for a short exclusive UK West Country tour! The duo invites audiences into an intimate two-way musical conversation, delivering favourite music in a way that is designed to open up both themselves and their public to the power of musical connection.
The Diamond Family Archive, with Tim Jones Band (and Ben Morgan-Brown)
Friday 9 August 2019 at 7:30 PM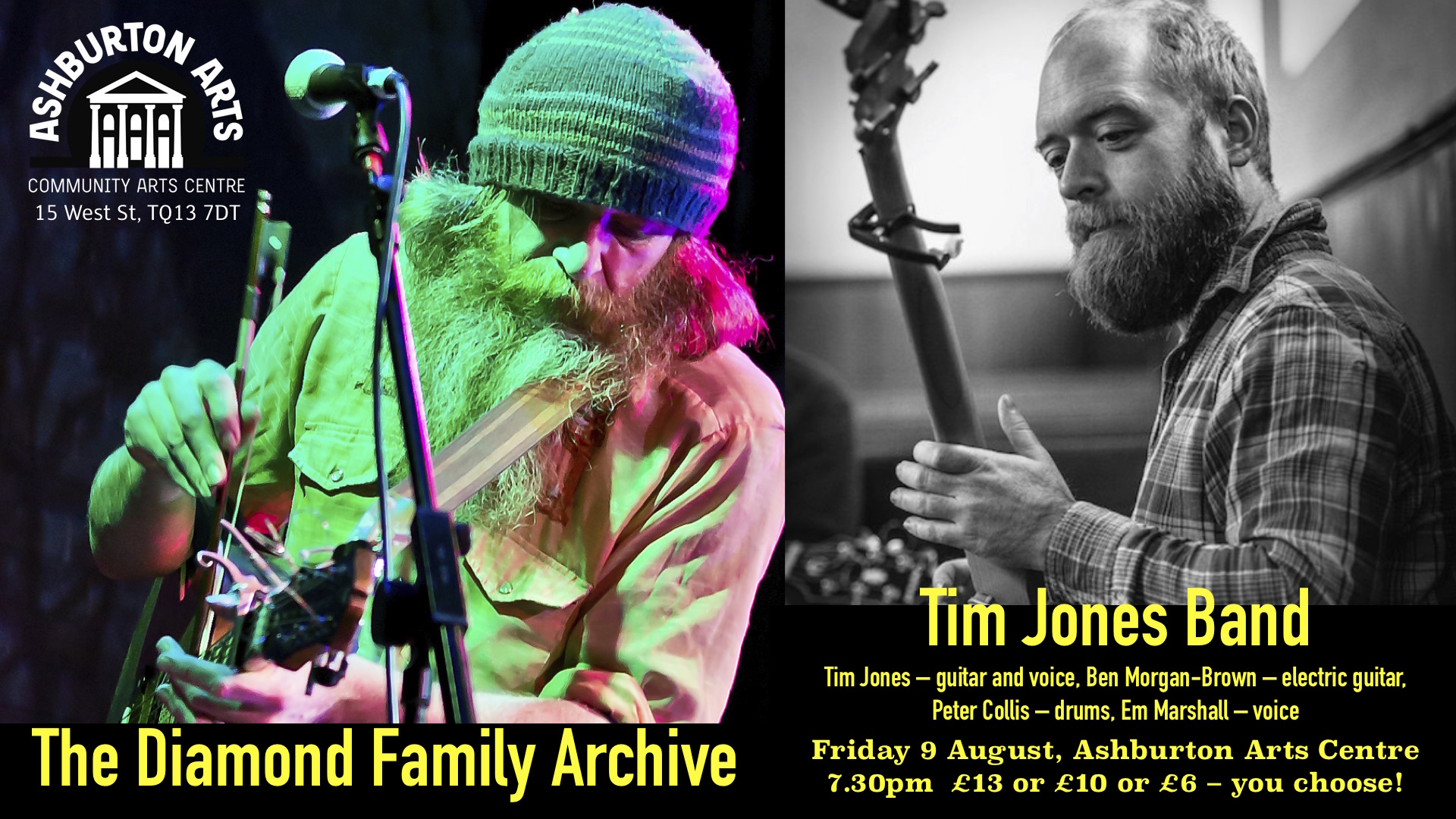 The Diamond Family Archive: is a blend of English lo-fi & psych-rock. It's a unique multi-instrumentalist roving ensemble based around the guitar playing and songwriting of Laurence Collyer.
Tim Jones's songwriting and delivery of traditional material has been likened to that of Peter Bellamy, Nic Jones and Fairport Convention.
Theo Mizú & Banda - Yallah! UK Tour 2019
Saturday 10 August 2019 at 7:30 PM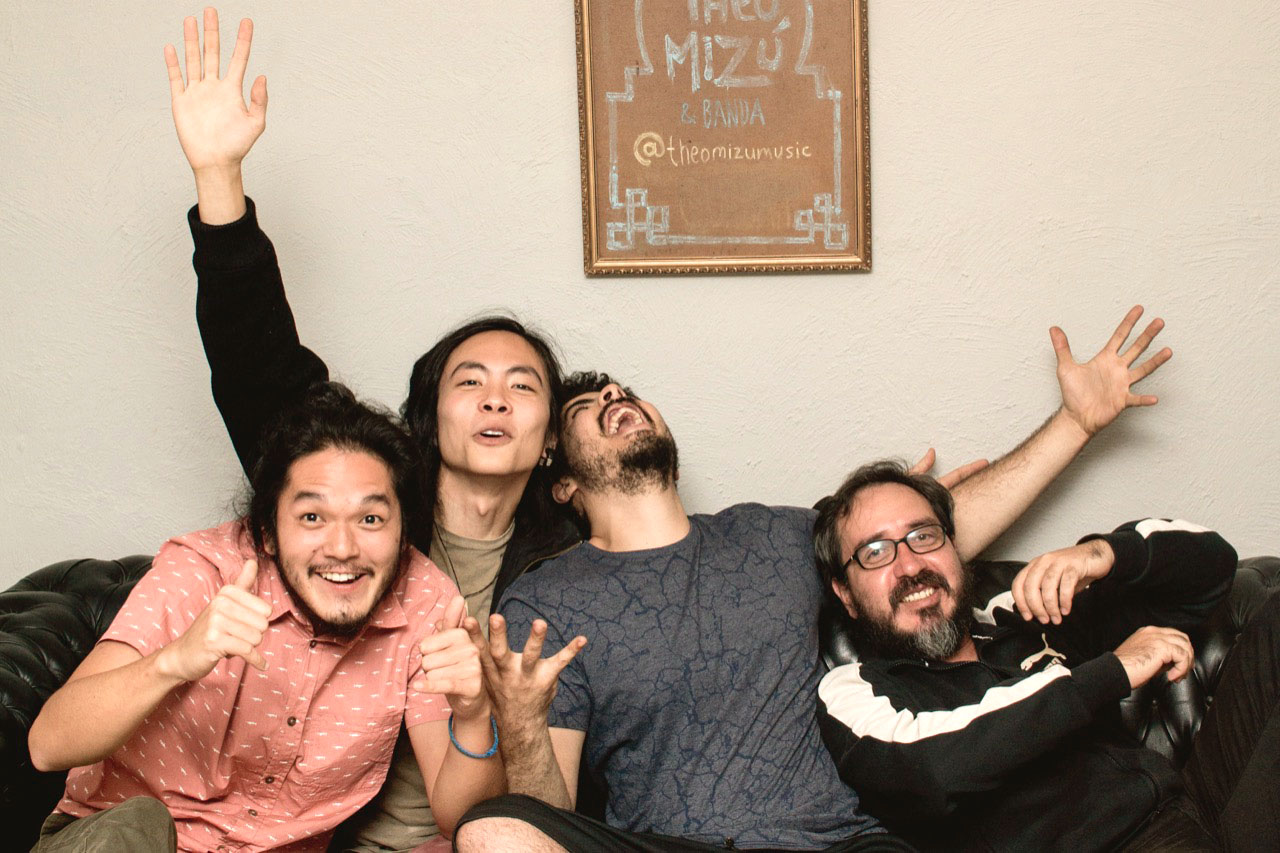 Winner of the best street music band in São Paulo, the Brazilian-Gypsy-Fusion group 'Theo Mizú & Banda' features a danceable and universal repertoire, promising the public a whole journey around the world through 'Yallah!' and other original tunes.
Matt Carter Septet
Monday 12 August 2019 at 7:30 PM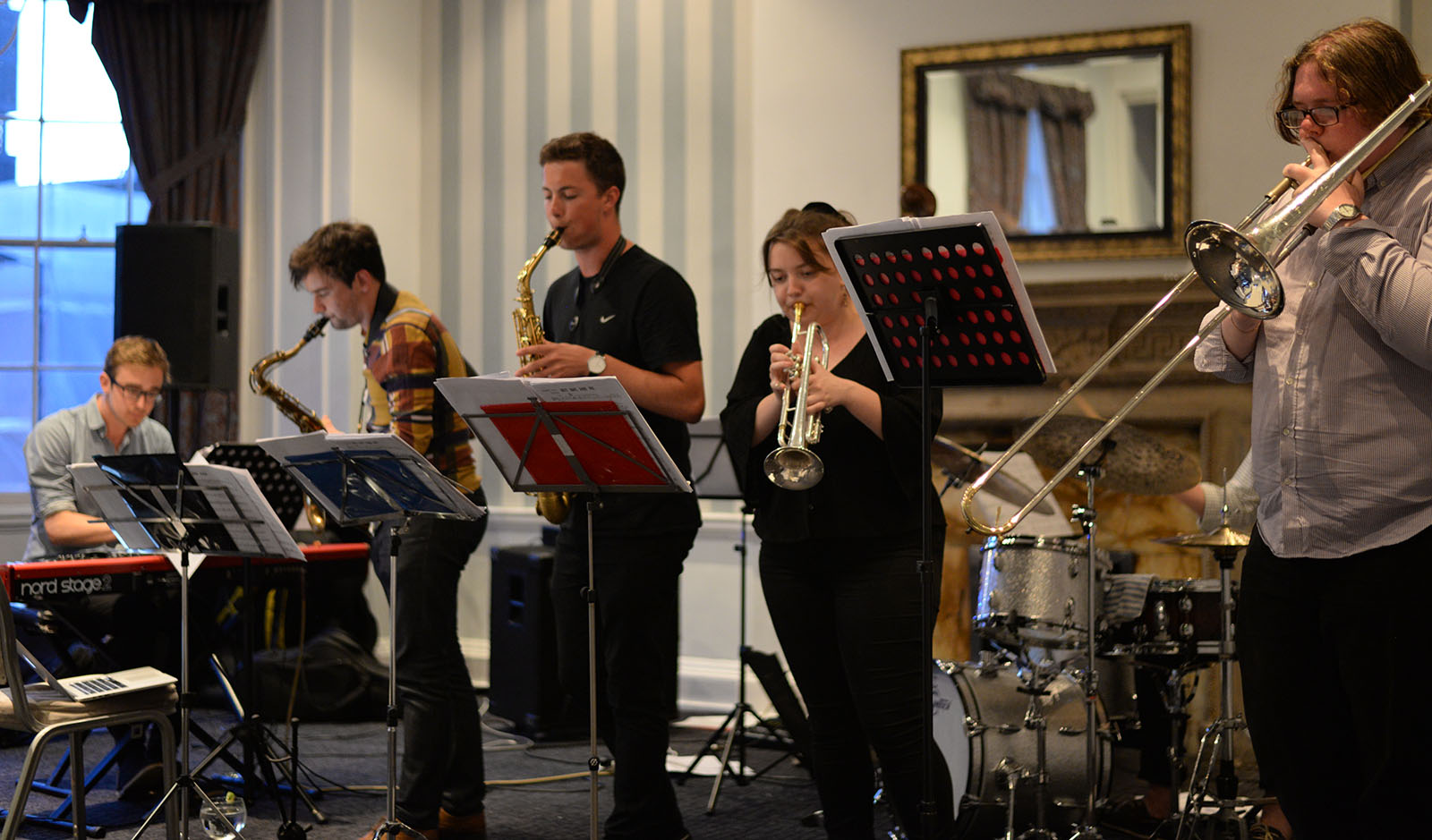 Matt Carter is a gifted jazz pianist who has brought together a band of similar young players from the current London scene. This is a chance to see some of the jazz stars of the future.
Dartmouth Strings Day
Saturday 17 August 2019 at 10:00 AM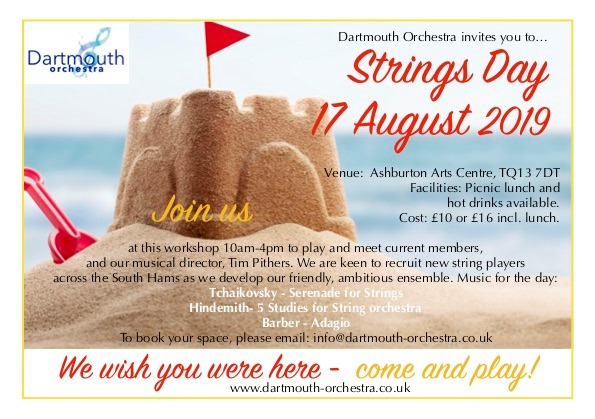 Dartmouth Orchestra invites string players to come and meet current members and its musical director Tim Pithers. They're keen to recruit new members to join their friendly ensemble (which normally meets in Dartmouth).
Byron Wallen with the Blue Vanguard Trio
Wednesday 21 August 2019 at 7:30 PM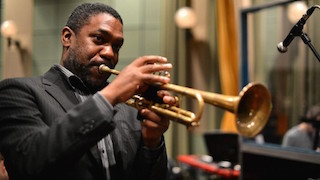 The last time Bryon graced the Arts Centre stage was as part of the Jean Toussaint Quintet last December, where he was, as ever, amazing – almost the star of the show! This is likely to be another of those gigs where you have to pinch yourself and ask, "am I really in deepest Devon, and not in Ronnie Scott's in London or the Blue Note club in New York?"
Kenny Young and the Eggplants | Nico G – Double Bill
Monday 26 August 2019 at 7:30 PM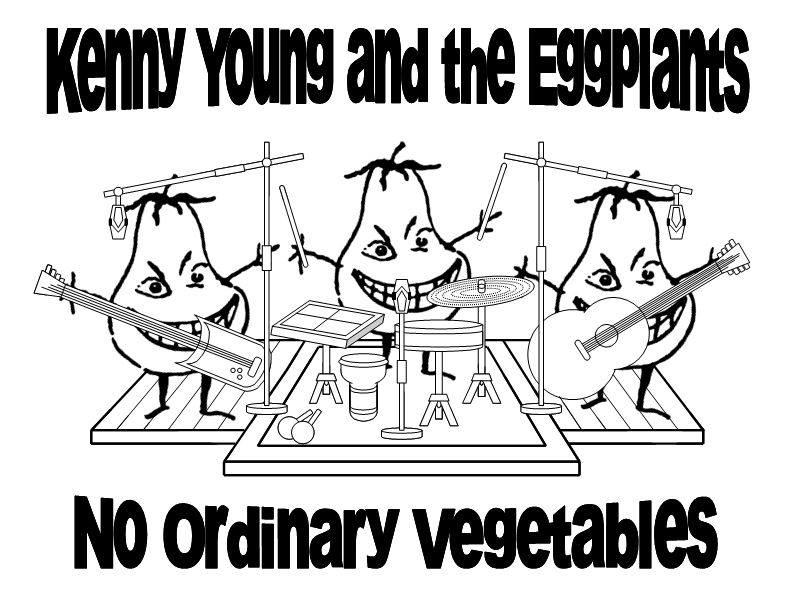 A not-easily-described semi-acoustic trio who perform intergalactic folk-and-roll songs about giant squirrels, scary bits of cheese, malevolent washing machines, and Martian garden gnomes, among other important topics. Their first-ever show in Devon — a double-bill with talented guitarist Nico G.
Sep 2019
Duncan Chisholm
Saturday 7 September 2019 at 7:30 PM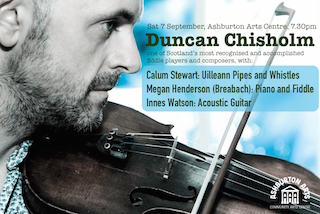 Duncan Chisholm effortlessly evokes a background steeped in the rich Highland music tradition through his rich, varied compositions. Having been described as 'one of the most authentic interpreters of traditional Highland music' his fiddle playing takes you on an emotional journey through the beautiful landscape which inspires him.
Flamenco Night ~ Noche Flamenca
Friday 13 September 2019 at 7:30 PM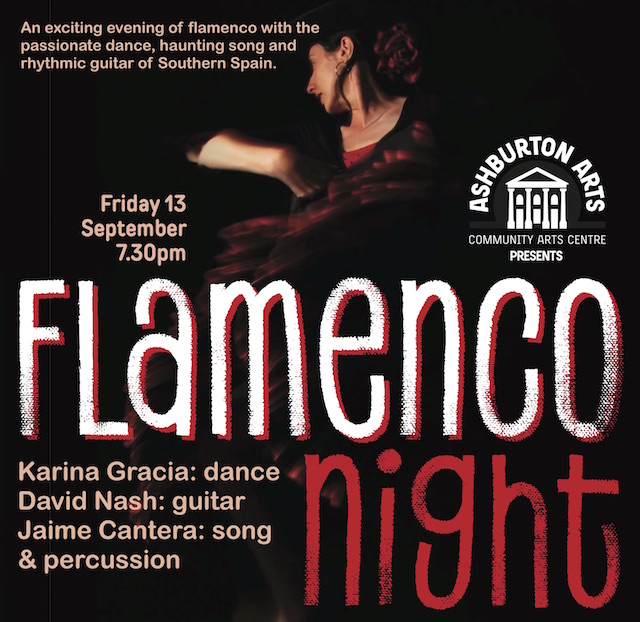 An exciting evening of flamenco! With the passionate dance, haunting song and rhythmic guitar of Southern Spain's famous flamenco, the evening will be filled with fire and emotion. Dance from Karina Gracia, song and percussion from Jaime Cantera and guitar from David Nash.
Moor Meadows Talks: Wild Bees, by Brigit Strawbridge Howard and John Walters
Saturday 14 September 2019 at 7:30 PM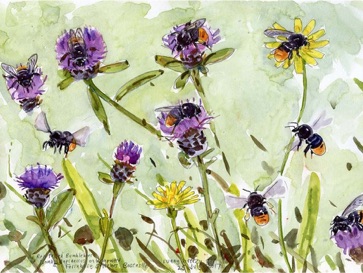 Two talks from author, bee advocate and wildlife gardener Brigit Strawbridge Howard, and renowned Dartmoor naturalist and wildlife illustrator John Walters.
NB This free event is now fully booked. In the nature of free events, there may be some no shows. If you turn up on Saturday, and wait until all the booked seats are taken, if there's space, you'll be welcomed in.
Geoff Achison & The UK Souldiggers
Sunday 15 September 2019 at 7:30 PM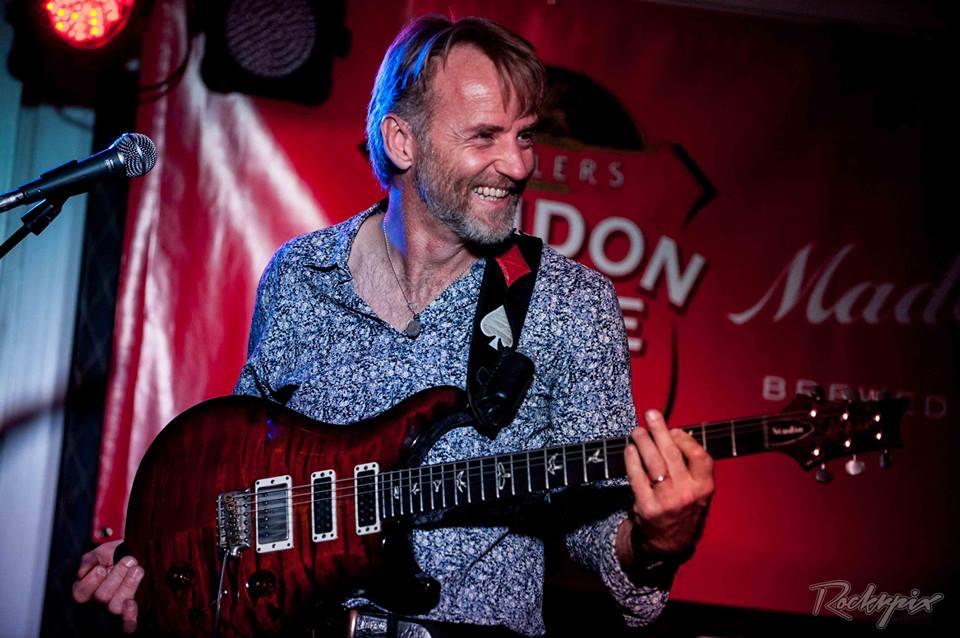 Geoff Achison is a top Australian blues singer and guitarist where he plays to thousands. Coming to Ashburton Arts Centre on his UK Tour, with a fabulous band. Not to be missed!
Title and Deed: A play by Will Eno
Friday 20 September 2019 at 7:30 PM

"Laugh out loud funny one minute, achingly sad the next." Philip Robinson performed Krapp's Last Tape at the Arts Centre last year, and was fabulous! Great to be able to welcome him back with this new piece of theatre.
Catherine Rimer Solo Cello: Bach Suites 1 & 2
Saturday 21 September 2019 at 6:00 PM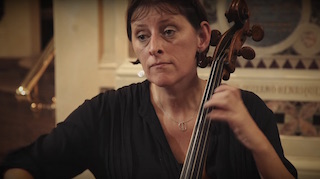 Bach's first two solo Cello Suites, performed by Catherine Rimer of the Orchestra of the Age of the Enlightenment, and Sir John Eliot Gardiner's Monteverdi Orchestra. A short concert – time to go home/out for dinner afterwards.
Strings workshop/masterclass with Cathy Rimer
Sunday 22 September 2019 at 10:00 AM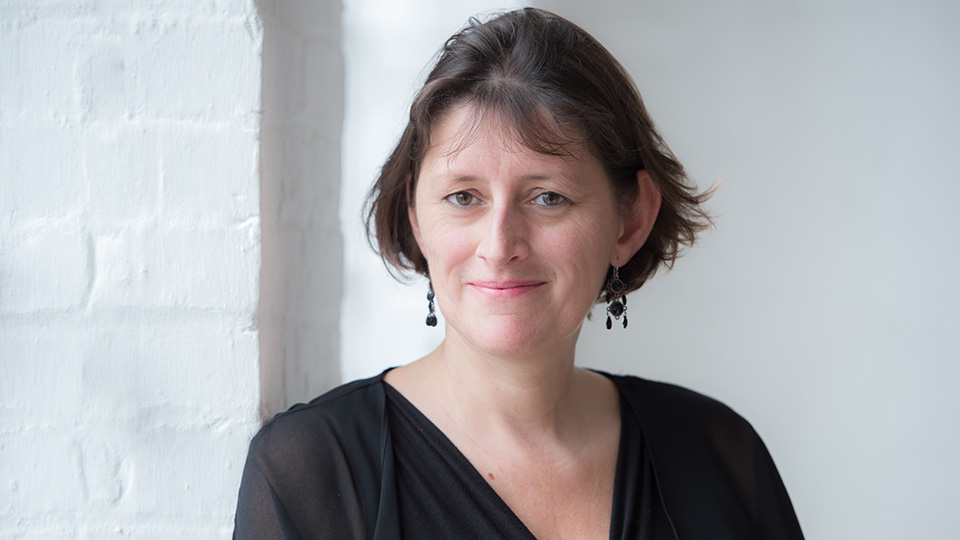 Cellist Cathy Rimer is coming to Ashburton to spend a day working with the strings of Torbay Symphony Orchestra. This is not a performance, but the chance to watch this expert in her field working with local musicians.
Quentin Collins Sextet
Monday 23 September 2019 at 7:30 PM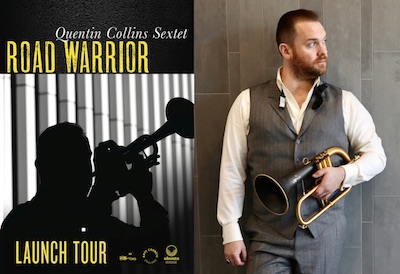 Quentin Collins is a leading UK trumpeter, who's played or recorded with Fred Wesley, Gregory Porter, Mark Ronson, Kyle Eastwood, Omar, Basement Jaxx, Roy Ayers, Alicia Keys, Dennis Rollins and Mulatu Astatke, and many more. This Sextet features some of the cream of the UK's jazz talent. Not to be missed.
Talk: Anita Corbin (photographer)
Thursday 26 September 2019 at 7:30 PM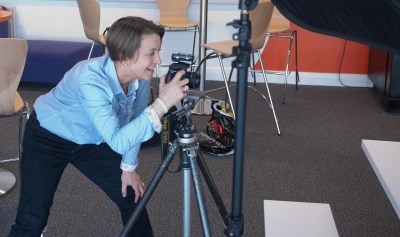 Anita Corbin comes to Ashburton Arts Centre to talk about her photography and her life, to kick off the autumn/winter series of talks on the last Thursday of each month. She's behind the First Women UK exhibition that's touring the UK at the moment. See 1stwomenuk.co.uk
Film: Nae Passaran!
Friday 27 September 2019 at 7:00 PM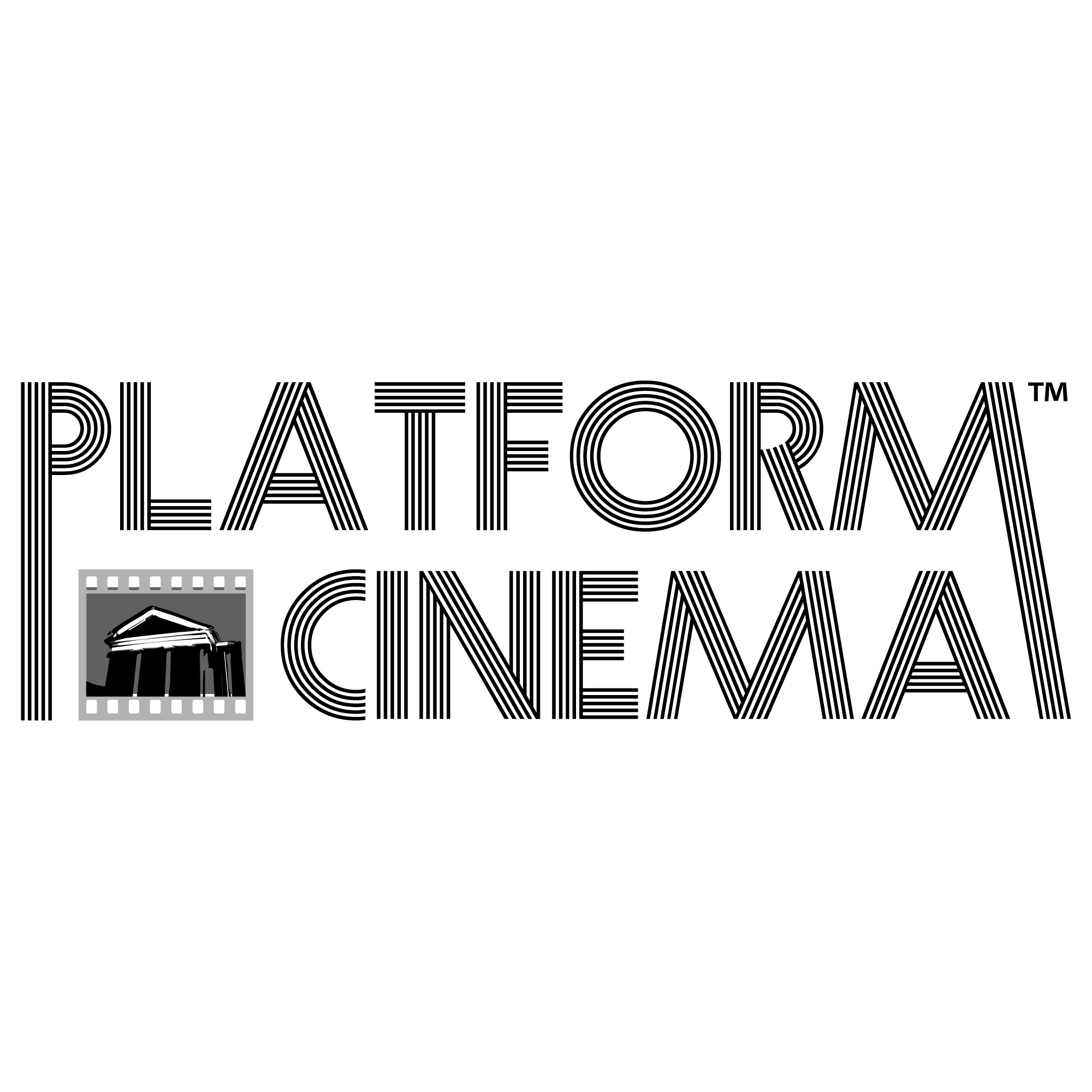 In a Scottish town in 1974, factory workers refuse to carry out repairs on warplane engines in an act of solidarity against the violent military coup in Chile. Four years pass before the engines, left to rust in factory yard, mysteriously disappear in the middle of the night
Jenny Quick Piano: "Slow, Slower and Slowest"
Sunday 29 September 2019 at 4:00 PM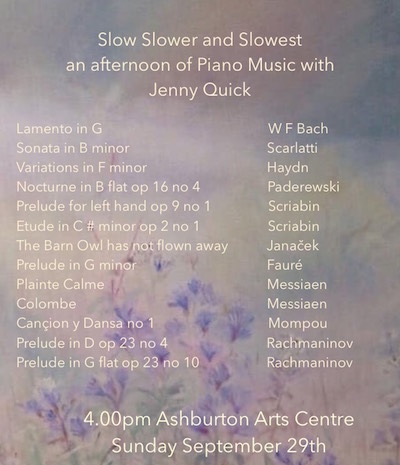 Jenny Quick Piano: "Slow, Slower and Slowest" — Short pieces by: W F Bach, Scarlatti, Haydn, Scriabin, Fauré Paderewski, Janaček, Messiaen, Mompou, Rachmaninov: all beautifully played on our 1908 Blüthner baby grand piano.
ARQ: Alison Rayner Quintet
Monday 30 September 2019 at 7:30 PM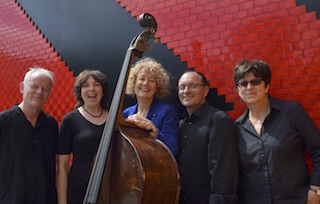 ARQ: Alison Rayner Quintet. Winners: Ensemble of the Year 2018 Parliamentary Jazz Awards and described by The Guardian as "Spirited, eloquent and graceful" and "a celebration of life itself" by London Jazz News. A night of fabulously joyful music.
Oct 2019
Trio of Men with Jonny & Tilly Croose
Friday 4 October 2019 at 7:30 PM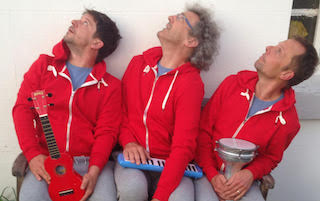 Trio of Men is: Hugh Nankivell (keys), Ben Ballard (percussions) & Steve Sowden (guitar, loops) — municipal song-makers from South Devon who do joyful instant song-making at festivals, hospitals, nursery schools & with experimental choirs. They have crafted unexpected happenings & cosmic rituals: gleefully mixing Victorian science with shamanism, Brexit with hard-boiled eggs & Agatha Christie with Japanese community orchestras. Always entertaining!
Treppenwitz
Saturday 5 October 2019 at 7:30 PM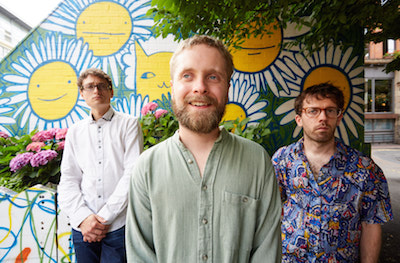 "Intense and fearless…the strong musical relationship between these three leading young jazz musicians allows them to delve deep into improvisation, with beautiful original melodies and fascinating rhythmic structures…" Ilkley Jazz Festival
Sam Richards at 70: About Time
Sunday 6 October 2019 at 7:30 PM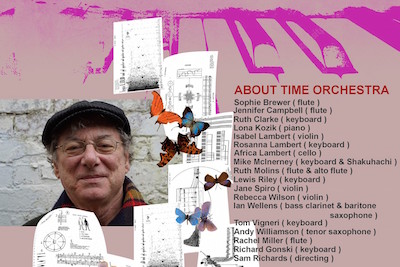 SAM RICHARDS is something of a 21st century polyglot – composer, improviser, jazz musician, folklorist, writer, broadcaster, poet and teacher. He has assembled a band of 17 musicians to perform some of his adventurous music that involves a lot of free improvisation.
Gustav Bensel Hot Club
Wednesday 9 October 2019 at 7:30 AM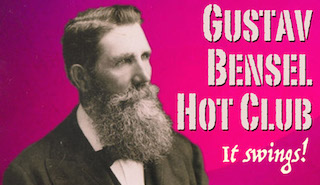 Evoking Django Reinhardt's Paris and pre-revolution Bessarabia, the Gustav Bensel Hot Club plays a mix of gypsy jazz and Klezmer, featuring Andy Williamson on sax, Steve Dow on guitar, Tim Heming on bass and Tom Deam on violin.
The Dartmoor Society Debate 2019
Saturday 12 October 2019 at 9:30 AM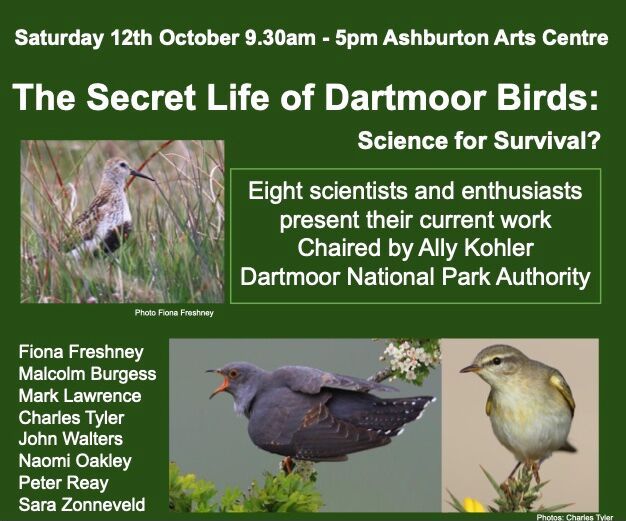 THIS IS NOW SOLD OUT.
The Dartmoor Society's flagship event this year will focus on the bird life of Dartmoor and is open to anyone who is interested to know what birds are found on the moor and to understand the measures that are taken to protect them.
Liane Carroll
Sunday 13 October 2019 at 7:30 PM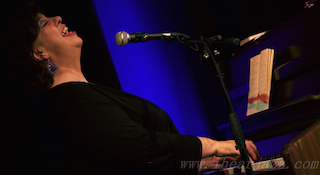 Simply one of the finest performers, anywhere in the world. Liane Carroll is already a legend among musicians – and anyone who's ever seen her live. Book tickets for this concert and come. Bring a friend. They will thank you and you'll never regret it!
Sunsplash Township Jazz
Wednesday 16 October 2019 at 7:30 PM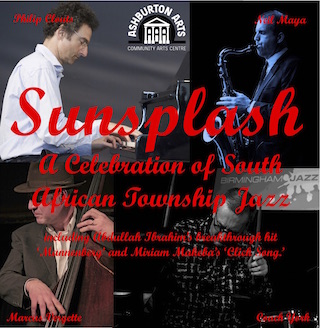 Lively music from recently formed quartet 'Sunsplash'. Pianist Philip Clouts has assembled a set which features music from the greats of South Africa including Abdullah Ibrahim's breakthrough hit 'Mannenberg', Miriam Makeba's 'Click Song' and tunes by Dudu Pukwana and Hugh Masakela.
Drop The Story Festival
Thursday 17 October 2019 - Saturday 19 October 2019 at 7:30 PM

Drop The Story is on Thursday, Friday and Saturday at 7.30pm, and Sunday at 2pm. Different solo performances each day by members of our community, sharing their story, their challenges and their triumphs. It takes a journey and a great courage to get to that place. The experience is moving, inspiring and intimate.
Thursday 7:30: Kate Hubert, Amanda Player
Friday 7:30: Emily Faircloth, Mark Bedford
Saturday 7:30: Claire Jones, Holly Tiffen, Suzy Williamson
Drop The Story Festival (Sunday afternoon)
Sunday 20 October 2019 at 2:00 PM

This is the fourth event in the Drop The Story Festival, starting at 2pm on Sunday afternoon.
Performers:
Amanda Belamy
Mo Cohen
Kitty Macfarlane
Sunday 20 October 2019 at 7:30 PM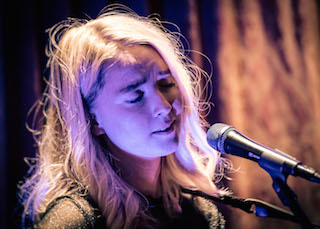 Kitty Macfarlane is a songwriter and guitarist from Somerset, whose music is rich with visual imagery and written with an eco-eye: her songs are bound by the underlying theme of mankind's relationship with the wild. "Stunningly beautiful – what a production, what a sound" – Mark Radcliffe, BBC Radio 2
Cancelled: Dance in A Day (ages 9 – 13)
Tuesday 22 October 2019 at 10:00 AM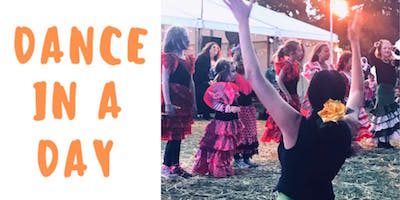 Join Dance in Devon and professional dance artist Karina Gracia for a day of fun and inclusive dance workshops working towards creating a 'Dance in a Day' to share with each other, parents and friends. Participants will form a dance company for one day, facing an intensive challenge where they will learn new creative skills and will work together to be ready to perform their piece at the end of the day!
Sur Ecoute
Tuesday 22 October 2019 at 7:30 PM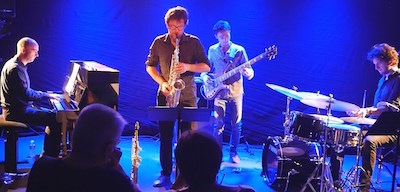 This band came to the Arts Centre on two days notice last year as another gig on their tour was cancelled. They were amazingly good. See this ecstatic review from one of the audience:
"My ears are full and my heart — well it's like a bruise on my heart that I want to keep pressing because it feels so good."
Boo Hewerdine, with Ben Morgan-Brown
Wednesday 23 October 2019 at 7:30 PM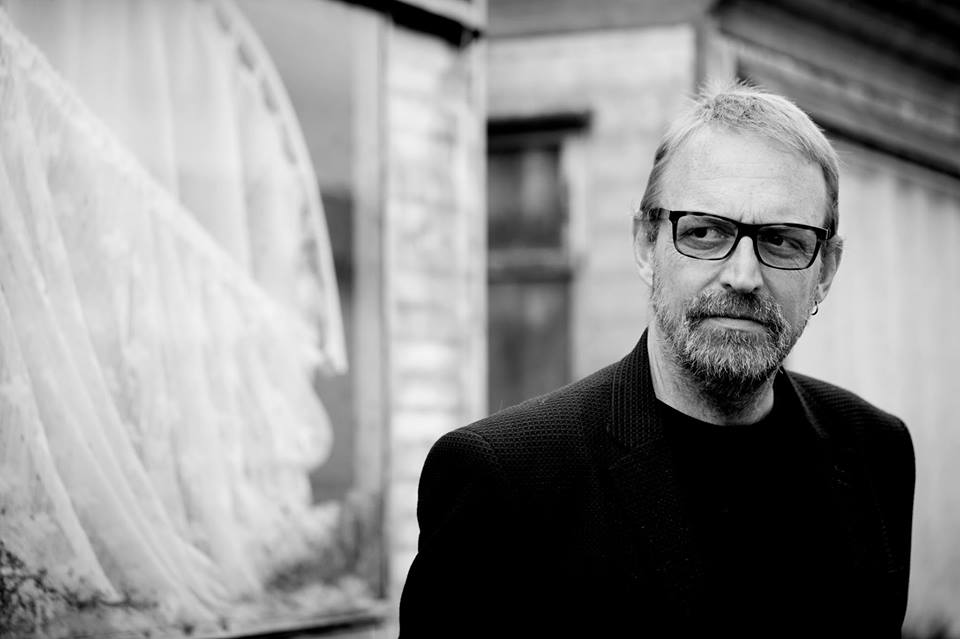 Boo Hewerdine is one of the greatest songwriter performers in the business and a unique talent.
Following the success of his 2018 tour with Chris Difford (Squeeze) Boo played sold out Autumn shows with label mates Kris Drever and Eddi Reader alongside his own solo concerts and working on the BBC Radio Ballads series covering the subject of Child Migration.
Film: Fisherman's Friends (12a)
Friday 25 October 2019 at 7:30 PM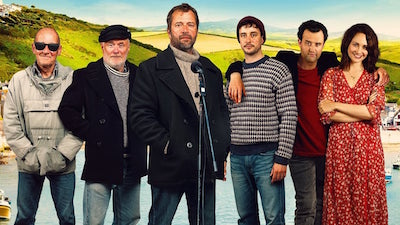 A fast living London music executive arrives in Cornwall for a stag weekend. He's pranked into trying to sign a group of shanty-singing fishermen. He finds himself drawn to the community, has his integrity tested and learns the true meaning of loyalty, love & friendship.
ISQ: Requiem for The Faithful
Saturday 26 October 2019 at 7:30 PM
Described as "EST with vocals", ISQ is a critically-acclaimed post-jazz/alternative quartet from London featuring Irene Serra (vocals – Wynton Marsalis, Norma Winstone, US3), Richard Sadler (double bass – founding member of the Neil Cowley Trio), Naadia Sheriff (piano – Yazz Ahmed, Hermeto Pascoal) and Chris Nickolls (drums – Andy Sheppard, Jean Touissant).
Catherine Rimer (cello) & Neil McLaren (flute) play JS Bach
Sunday 27 October 2019 at 7:30 PM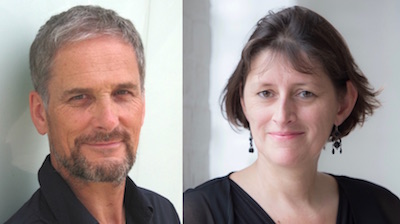 Cathy Rimer (cello) and Neil McClaren (flute) are both internationally regarded baroque music specialists who we are exceptionally lucky to have playing at Ashburton Arts centre. They'll play a mixture of solo and duopieces by JS Bach. Cathy performed a beautiful programme of Bach's solo cello suites recently.
Kintsugi Trio
Wednesday 30 October 2019 at 7:30 PM

A rare opportunity to experience masterworks by two of music's best kept secrets: Sindng: Serenade, and Moszkowski: Suite; plus Martinu: Sonatine and Schostakovich: Five Pieces.
Talk: Peregrine Falcons, Nick Dixon
Thursday 31 October 2019 at 7:30 PM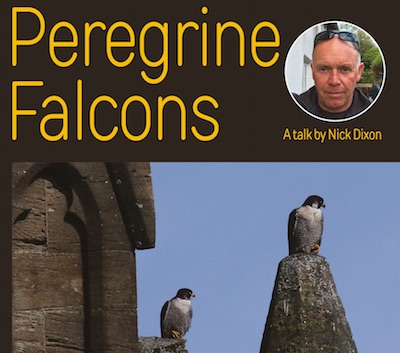 Nick Dixon has spent 25 years studying the fastest creature on the planet, the UK's largest resident falcons and their occupation of the urban environment, following the breed's near extinction in the 1960s. Nick's monitored the Exeter peregrines on St Michael's church since they first bred there in 1997 and will cover the bird's history and ecology, plus some amazing findings from his years of observing this majestic bird.
Midnight Meditations by Candlelight
Thursday 31 October 2019 at 9:30 PM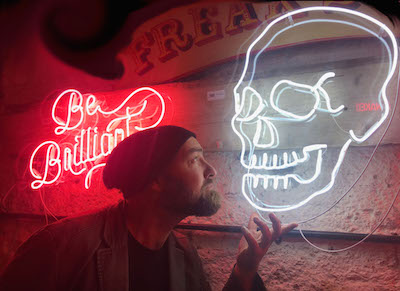 Thirteen solo works for piano or guitar Dunstan Alexander Belcher. With guests: Andy Williamson: tenor saxophone & more…
Nov 2019
The Rag and Moan Men
Friday 1 November 2019 at 7:30 PM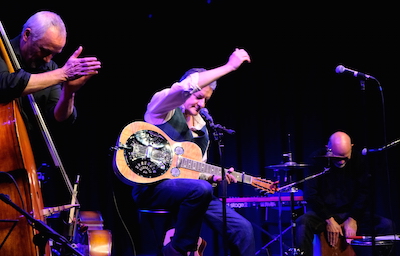 These two guys played support to Ma Bessie and her Blues Troupe that came to Ashburton last November, and they played a cracking set. We're delighted to welcome them back for a full show of their own. You'll have a great night.
Mama Tokus: Mama's social music club - The Get-Together
Saturday 2 November 2019 at 7:30 PM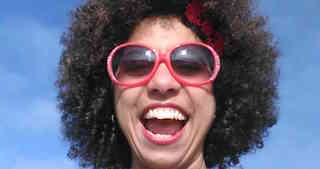 A social music club with great songs, atmosphere and pot-luck dining. Expect soulful, gospel-inspired vocals, fine, fine music and a friendly vibe where everyone's welcome. An uplifting and heart-warming night out! With Mama Tokus & her musical friends.
Nicolas Meier World Group
Sunday 3 November 2019 at 7:30 PM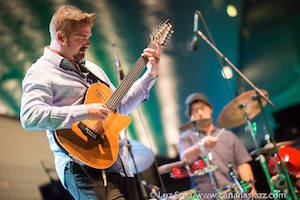 Drawing on a love of Turkish, Eastern and Middle Eastern music, Flamenco, Tango, Jazz and more, Nicolas Meier's considerable talents have made him a mainstay of The Jeff Beck Group, joining him on two world tours.
Katy Hurt
Friday 8 November 2019 at 7:30 PM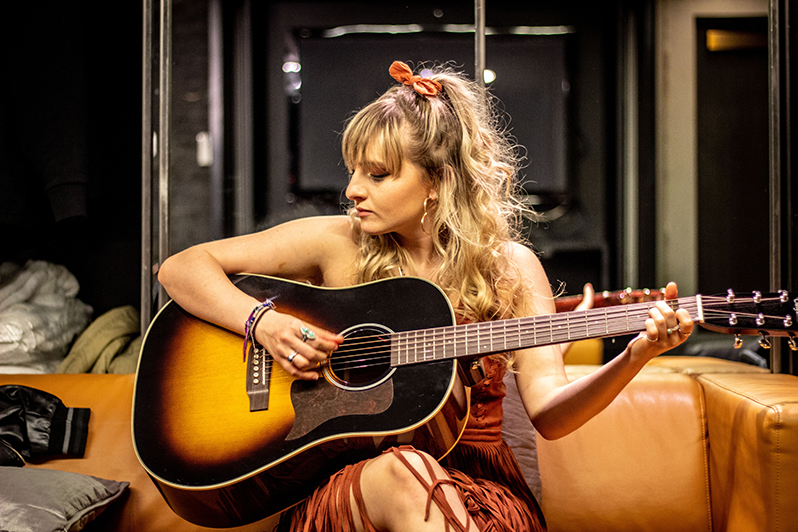 Singer-songwriter Katy combines the old traditional sounds of country with new influences and, to quote a reviewer "Hurt's voice takes Dolly Parton's twang and Beth Ditto's soul". She's here in Ashburton as part of an international tour of the UK, Canada, US and the Caribbean.
Music for Remembrance: Anna Prowse and Neus Peris
Saturday 9 November 2019 at 7:30 PM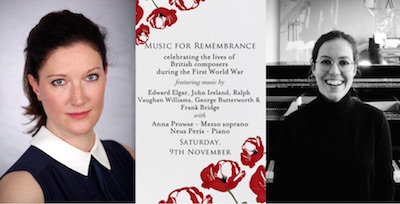 Join mezzo soprano Anna Prowse and pianist Neus Peris in a programme of music composed around the time of the first world war a hundred years ago. Featuring composers Elgar, Butterworth, Ireland, Vaughan-Williams and more.
Magic, Secrecy and Lies
Sunday 10 November 2019 at 6:30 PM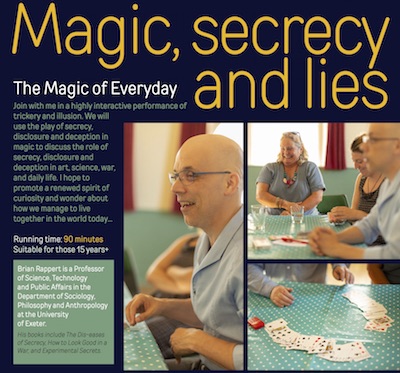 "Join with me in a highly interactive performance of trickery and illusion. We will use the play of secrecy, disclosure and deception in magic to discuss the role of secrecy, disclosure and deception in art, science, war, and daily life. I hope to promote a renewed spirit of curiosity and wonder about how we manage to live together in the world today…"
Keith James: The Songs of Nick Drake
Sunday 10 November 2019 at 7:30 PM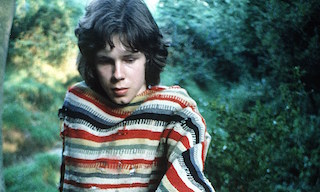 Last year, Keith brought us his tribute to Leonard Cohen, and a very near full house loved it. He's back on Sunday 10 November with another great show, this time dedicated to the legendary singer/songwriter Nick Drake.
The Ranch
Wednesday 13 November 2019 at 7:30 PM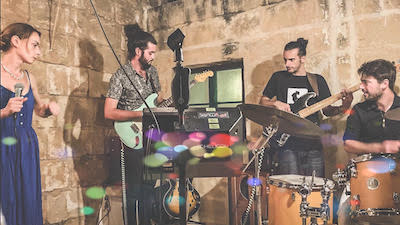 Trying to describe the Maltese band "The Ranch" isn't easy. The music moves from prog-rock to jazz improvisation, from beautifully-sung ballads to vocalises in odd time signatures, from dance numbers to folk-inspired melodies, while the whole is served with an infectious energy and surreal humour. One thing is certain: to witness one of their performances is a real pleasure no matter your age or musical taste.
Julu Irvine & Heg Brignall | Holly Ebony
Friday 15 November 2019 at 7:30 PM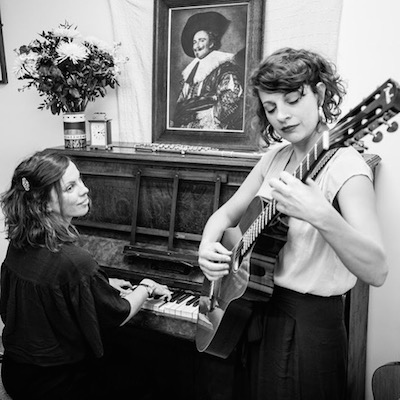 Julu Irvine & Heg Brignall's songs and music are a mix of traditional and original, following themes of love and loss; dreams and reflections and struggle and triumph against all odds. The duo bring powerful songwriting, weaving stories and crisp vocal harmonies to create a beautiful, distinctive sound.
TwoMan Ting
Saturday 16 November 2019 at 7:30 PM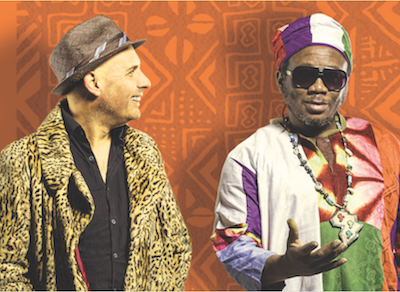 TwoManTing was formed in 2004 when Sierra Leonean drummer Jah-man Aggrey, and guitarist Jon Lewis were playing together as part of dance band, Le Cod Afrique, at places like Montreux Jazz Festival and WOMAD.
"Brilliant – if you want a bit of early summer, then get this into your ear-holes!" (Lauren Laverne, BBC 6Music)
Joy Ellis Quartet
Sunday 17 November 2019 at 7:30 PM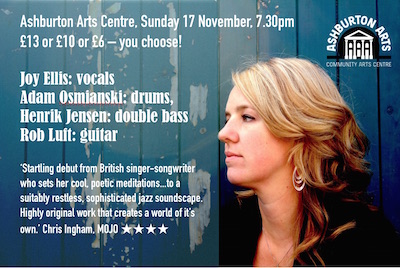 Joy Ellis with special guests and the Ashburton Arts Centre Community Choir. "My original music reflects my passion for jazz and improvisation, my love of groove and dance music, my classical roots as a pianist and the soulful, poetic aspects of being a singer-songwriter."
Twelfth Day
Friday 22 November 2019 at 7:30 PM

Join Twelfth Day and their band as they take you on a journey through their unique, genre-bending music. With violin, harp and two voices, as well as their band featuring double bass and drums they use elements of folk, jazz, pop and classical to create something entirely individual.
"a boldly brilliant record, suffused with dark humour and wildly inventive musicianship" ★★★★★ fRoots
Miss Marple in "Adventure on a Train" Patched Fools
Saturday 23 November 2019 - Sunday 24 November 2019 at 3:00 PM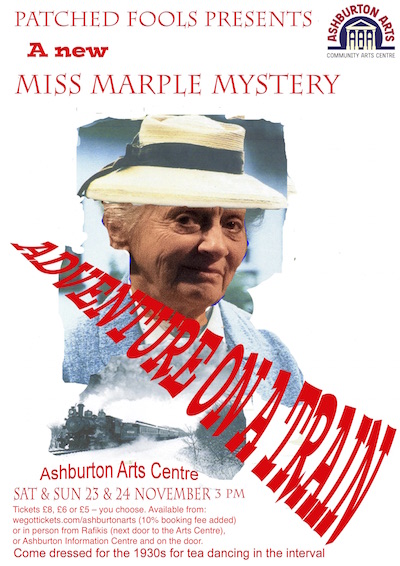 Patched Fools presents this brand new, dramatic and exciting (but also quite funny) mystery for Miss Marple.
Weird Dog 3 Techno Night
Saturday 23 November 2019 at 8:00 PM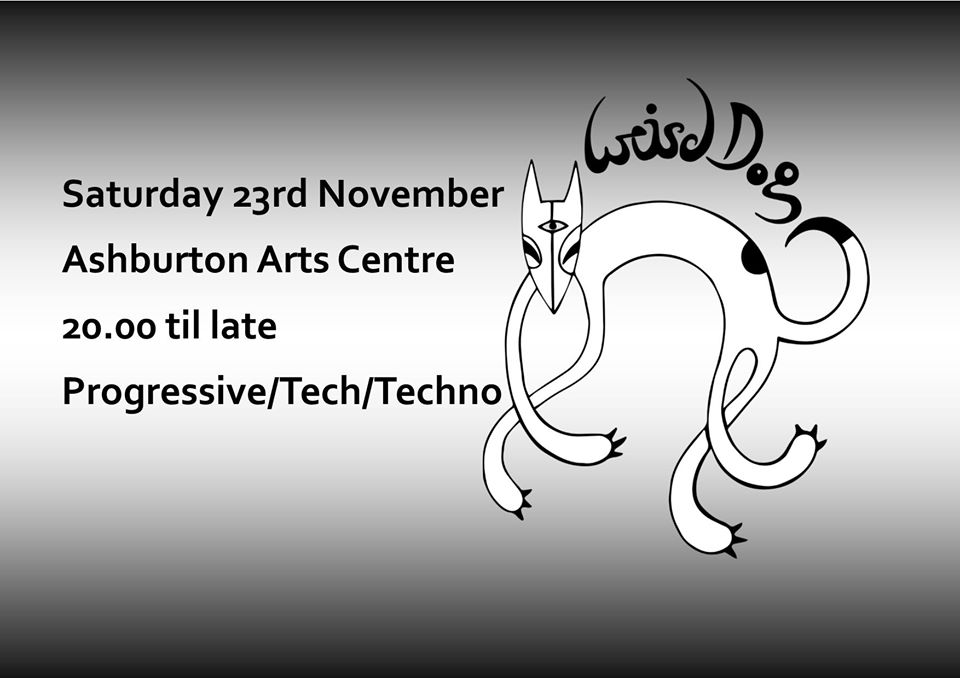 WeirdDog returns to Ashburton Arts for another night of underground dance music. Expect the finest progressive, tech house and techno, fantastic visuals brought to you by Matt, Andy, Jackie and Cad.
Magic, Secrecy & Lies with Brian Rappert
Sunday 24 November 2019 at 6:00 PM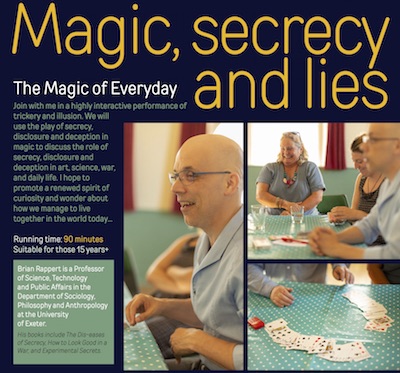 The Magic of Everyday with Brian Rappert. "Join with me in a highly interactive performance of trickery and illusion. We will use the play of secrecy, disclosure and deception in magic to discuss the role of secrecy, disclosure and deception in art, science, war, and daily life. I hope to promote a renewed spirit of curiosity and wonder about how we manage to live together in the world today…"
The Little Unsaid
Wednesday 27 November 2019 at 7:30 PM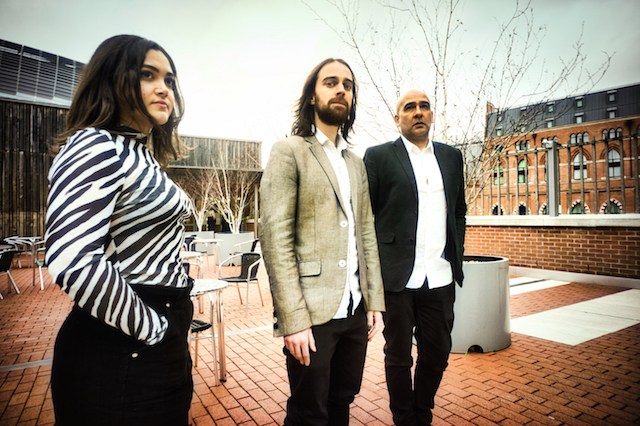 Led by Yorkshire-born songwriter and multi-instrumentalist John Elliott, The Little Unsaid has a genre-spanning approach to song-writing that embraces elements of electronica, folk, jazz and alt-rock. Their live shows are highly emotive unique experiences, a world-class band not to be missed.
Talk: Wild Ausewell
Thursday 28 November 2019 at 7:30 PM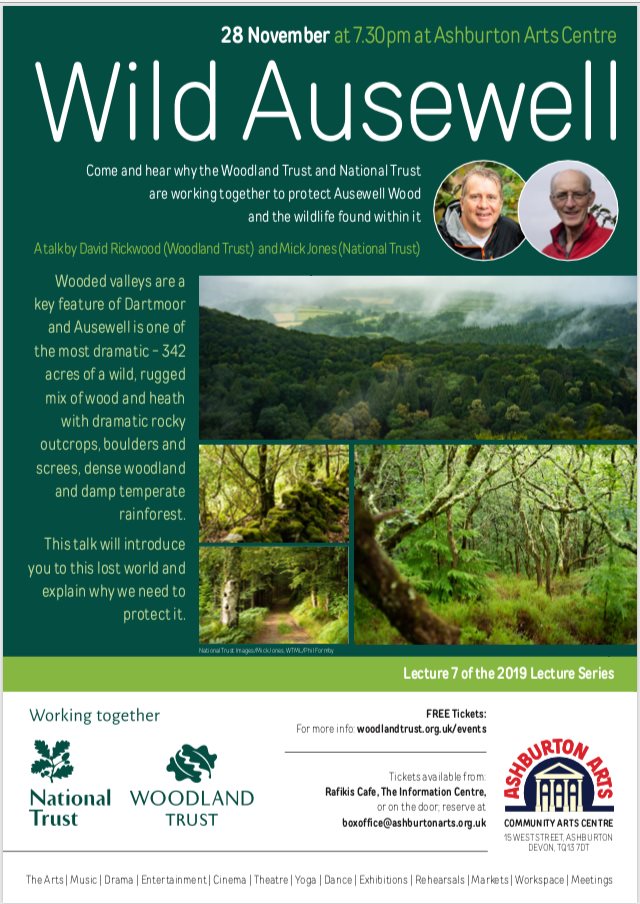 The Woodland Trust and the National Trust are working together to protect Ausewell Woods and the wildlife within it. A talk by David Rickwood (Woodland Trust) and Mick Jones (National Trust).
Film: Cinema Paradiso (PG)
Friday 29 November 2019 at 7:30 PM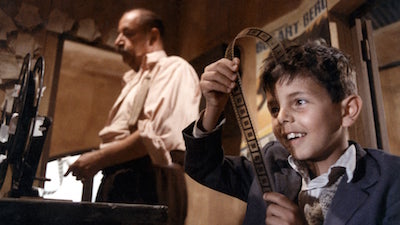 Young Salvatore Di Vita discovers the perfect escape from life in his war-torn Sicilian village; the Cinema Paradiso movie house, where projectionist Alfredo instils in the boy a deep love of films. When Salvatore grows up, falls in love with a beautiful girl and takes over as Paradiso's projectionist, Alfredo must convince Salvatore to leave his small town and pursue his passion for film-making.
Christmas Handmade (Family Craft workshop)
Saturday 30 November 2019 at 10:30 AM
Create fantastic, beautiful decorations and gifts. £10 or person or £22 for 1 adult plus 2 children. Price includes all materials and delicious mince pies, biscuits and mulled juice.
Dec 2019
Terry Oldfield and Soraya with special guest Elise Yuill Cohen
Sunday 1 December 2019 at 2:30 PM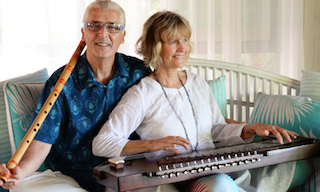 Join Terry Oldfield and his wife Soraya Saraswati as they share their magical flute music with songs and mantras for peace. They're joined by Elise Yuill Cohen a Devon based singer/songwriter (last seen at the Arts Centre supporting James Frost).
Magic, Secrecy & Lies with Brian Rappert
Sunday 1 December 2019 at 6:00 PM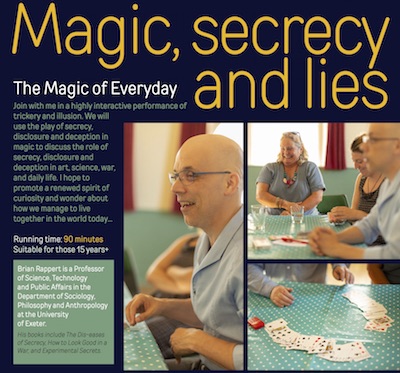 The Magic of Everyday with Brian Rappert. "Join with me in a highly interactive performance of trickery and illusion. We will use the play of secrecy, disclosure and deception in magic to discuss the role of secrecy, disclosure and deception in art, science, war, and daily life. I hope to promote a renewed spirit of curiosity and wonder about how we manage to live together in the world today…"
Biophosmos: feat. Ant Law
Wednesday 4 December 2019 at 7:30 PM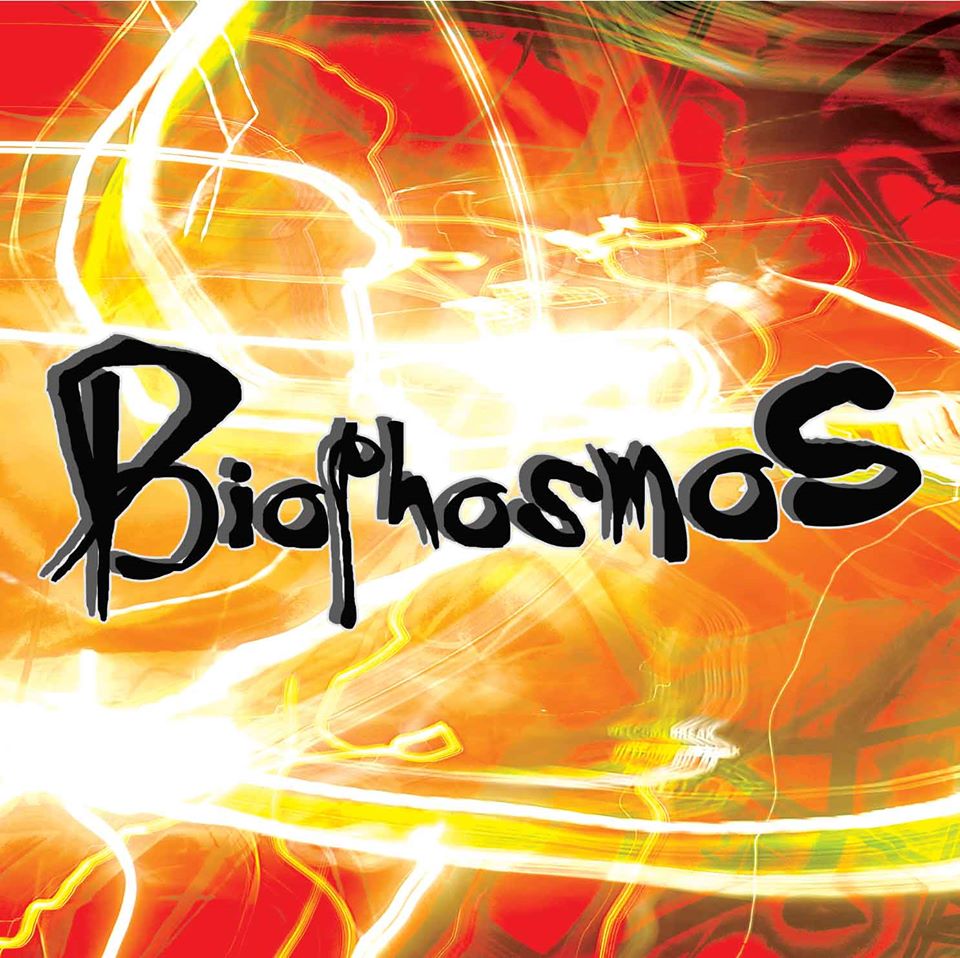 Biophosmos is a four piece jazz ensemble featuring extensive use of modern technology to take the art-form in a unique and daring new direction. Mix Chick Corea with Radiohead in a blender then use the resulting cocktail to write film music and you might get something a little like this. ​​​A ​melodic soundscape of latin, fusion & ambience guaranteed to surprise and delight.​
Fran & Flora: Unfurl Live at Ashburton Arts Centre
Thursday 5 December 2019 at 7:30 PM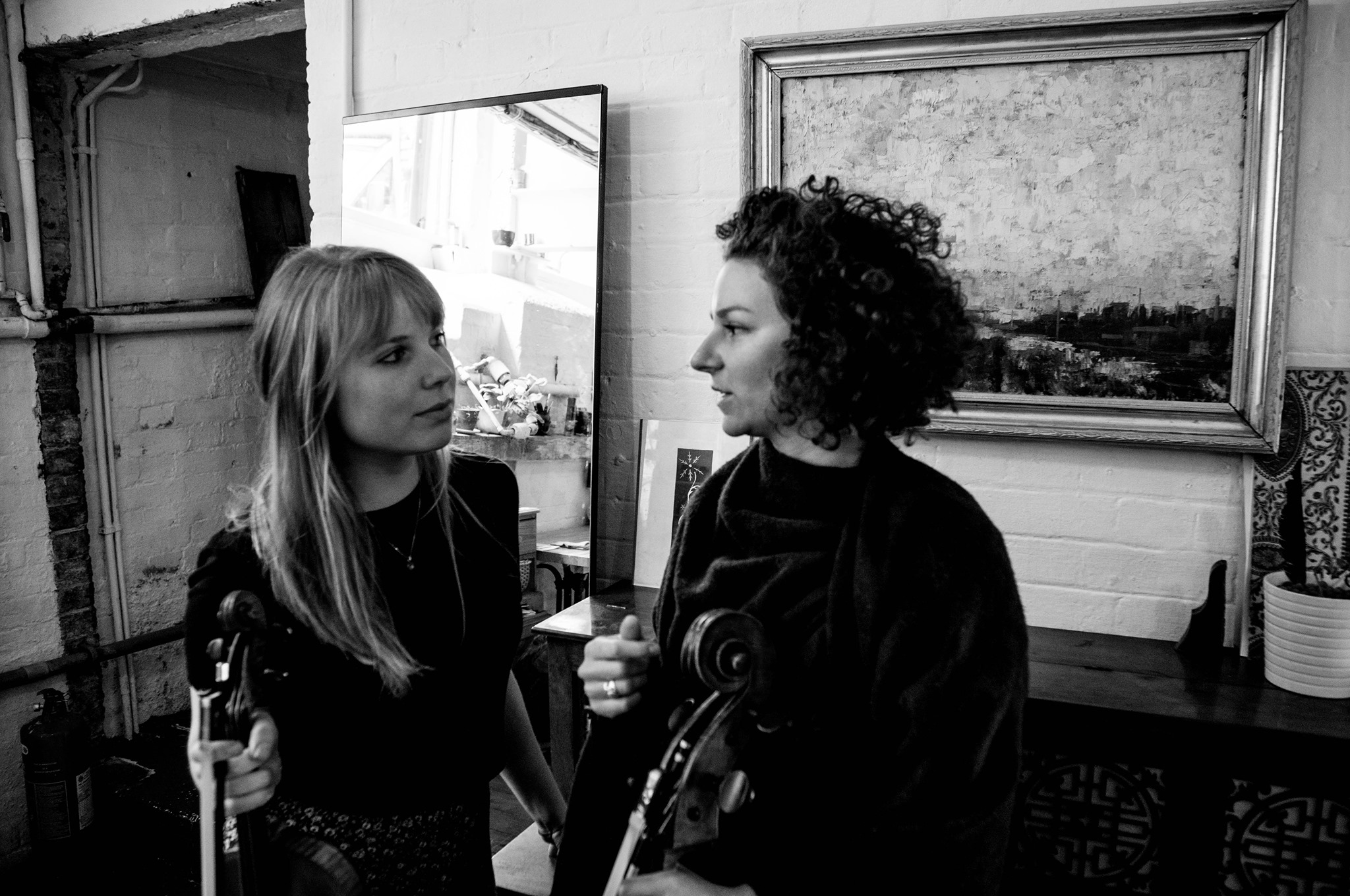 "This is a lost, often Eastern European, other world, of fragile 
and filigreed klezmer, Roma music and much else besides… 
A compressed and arresting vision of love and 
death and nature and time" fRoots
Their reputation for mesmerising live shows has sold out venues worldwide. Recent performances include Kings Place, KlezKanada, Latitude Festival, Shtetl Neukeulln and the London Jazz Festival, and live on BBC 4's Woman's Hour, Radio 3's In Tune, Cerys Matthews's 6 Music show, and Worldwide FM.
Bitesize Bhangra Folk Dance at Ashburton
Saturday 7 December 2019 at 11:00 AM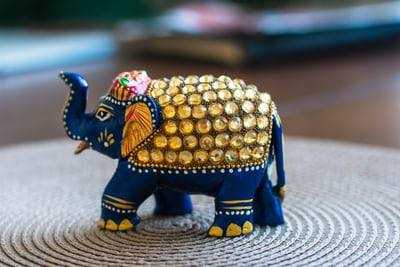 Have you ever wanted to try dances of India? Now is your chance, join us for a taster Bhangra session. Inclusive dance-a-longs with fun dance steps, to happy and expressive beats from India. Suitable for beginners from all walks of life.
Central Devon Hustings for the General Election on 12 December
Saturday 7 December 2019 at 3:00 PM

There's a General Election on Thursday 12 December. The four candidates for the Central Devon constituency, which includes Ashburton and Buckfastleigh will be on the panel. Hilary Townsend will be in the chair. The candidates are:
Alison Eden (Liberal Democrat)
Lisa Robillard (Labour)
Mel Stride (Conservative)
Andy Williamson (Green Party)
Pet Yeti (previously known as The Propane Brothers)
Saturday 7 December 2019 at 7:30 PM
Bluegrass super group from the UK – high octane solos, lonesome harmonies and trendy footwear. These five musicians have an impressive list of achievements and awards between them having all performed internationally in acclaimed bands. An explosive live act not to be missed!
Ekaterina Shetliffe Trio: Hits From the Movies
Friday 13 December 2019 at 7:30 PM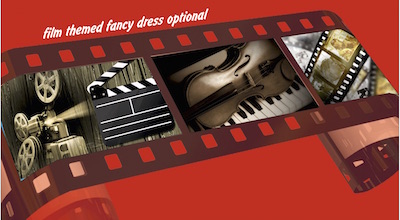 Enjoy this night of music from your favourite movies with light and classical arrangements for piano(s) and violin. With compositions from films including: Schindler's List, Wizard of Oz, James Bond, Doctor Zhivago, Pride and Prejudice, La La Land, Star Wars and many more.
Neil Burns Quintet feat. Steve Waterman & Terry Quinney
Saturday 14 December 2019 at 7:30 PM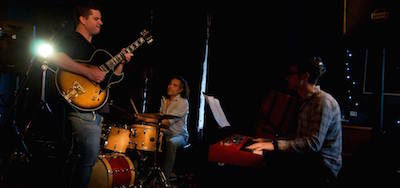 Neil Burns on guitar, Martin Jenkins on organ and Ric Byer on drums, this groove-heavy hard-swinging trio play a selection of Blue Note gems and originals. They're joined tonight by the UK trumpet star Steve Waterman and Terry Quinney on tenor saxophone. Loads of tunes from the Blue Note years, also some Larry Goldings, Grant Green and other great swinging grooves plus an original or two.
Neil Burns Quintet featuring Steve Waterman & Terry Quinney
Saturday 14 December 2019 at 7:30 PM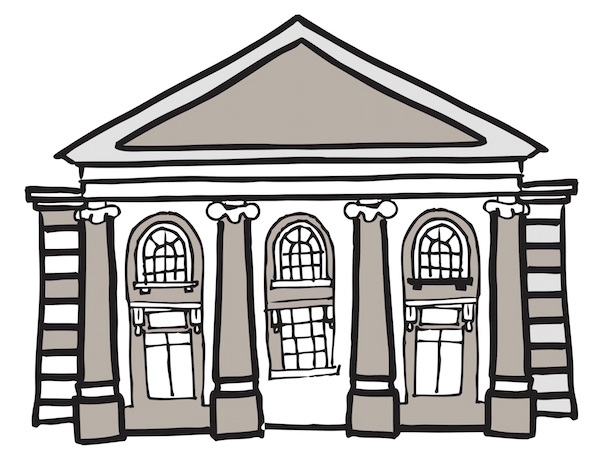 More info coming soon.
Louise Parker Quartet
Wednesday 18 December 2019 at 7:30 PM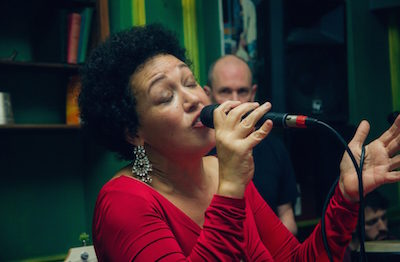 "A wonderful bluesy, jazzy, gutsy singer – Louise's voice and music makes you feel joyful! Life enhancing! We all need it!! make the effort you'll be glad you did." From one of her fans.
"There's no substitute for good time and tone… Tender or wild, her voice never lost its warmth and her phrasing had an in-built propulsion rarely heard from others." Jack Massarik London Evening Standard
Alex Hutton Trio featuring Yuri Goloubev
Thursday 19 December 2019 at 7:30 PM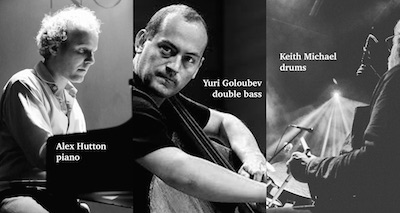 Alex Hutton – piano • Yuri Goloubev – bass • Keith Michael – drums
Alex Hutton, described by the great Ronnie Scott as 'great British talent and a wonderfully natural pianist' is a beautifully creative composer and player. He's joined here by the fabulous Russian bassist Yuri Goloubev. Expect some of the finest playing you can hear anywhere!
Soulstice 2: Makiwa, Gozer Goodspeed and the Neon Gamblers, DJs Hector Zeroni & Citrus Thief
Friday 20 December 2019 - Saturday 21 December 2019 at 7:30 PM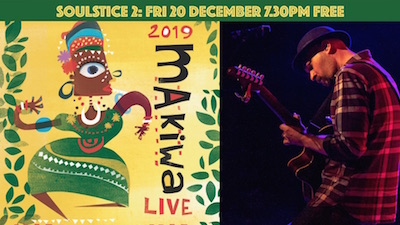 Ashburton Arts Centre Christmas Party featuring:
MAKIWA
GOZER GOODSPEED AND THE NEON GAMBLERS
DJs: HECTOR ZIRONI and CITRUS THIEF
Free admission before 10pm! £5 after. Late licence until 1am. Donation buckets will be shaken.
Emerging Talent: Finnegan Tui, Lola Lovatt, This Ain't Jazz
Sunday 22 December 2019 at 7:30 PM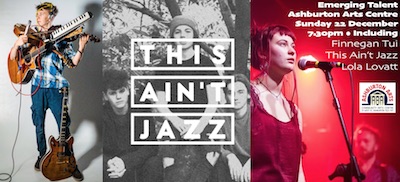 An evening showcasing emerging performers from our community. Admission Free (donations encouraged)
Featuring: Finnegan Tui, Lola Lovatt, This Ain't Jazz (Archie, Zak & Ben)