Jan 2020
Wassail
Friday 17 January 2020 at 5:30 PM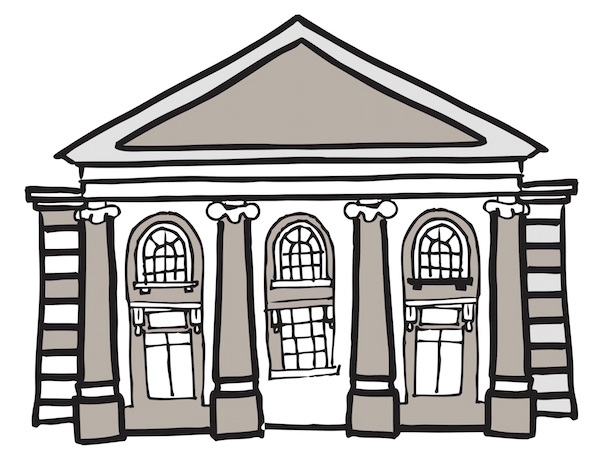 Gather in the forecourt, sing, bang things, then head off to cast out evil spirits from fruit trees around the town!
National Iyengar Yoga Day
Saturday 18 January 2020 at 10:30 AM

With Gavin Tilstone, giving a free class and demo in the morning, and a workshop for more experienced yogis in the afternoon. Also a free lunch!
Fireworks (Theatre)
Saturday 18 January 2020 at 7:30 PM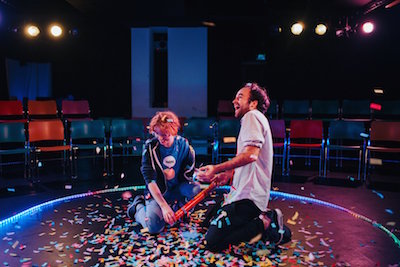 Fireworks is an experimental piece of new writing exploring the dichotomy of whether the connections we make in life form through fate, or are random events in a chaotic universe. Paralleling two narratives in two timelines, this is a story about love, faith and the science behind CERN's Large Hadron Collider.
Theros Beyond Death
Sunday 19 January 2020 at 2:00 PM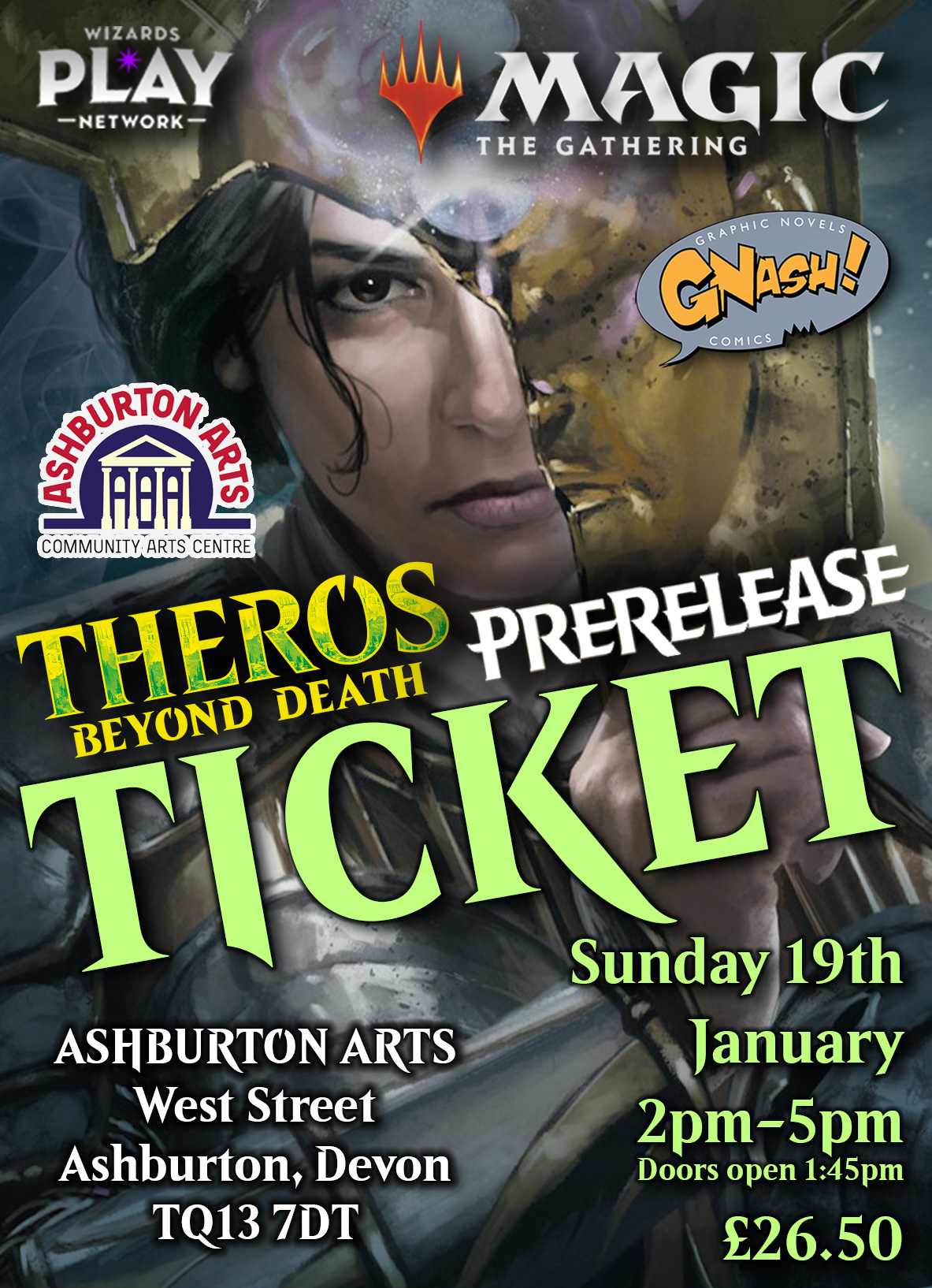 Theros Beyond Death-tournament with prizes. £26.50 on the door for the Pre-Release pack & tournament.
Or, £2 for a table to play other games (Dungeons & Dragons, Dice Masters, Star Wars Destiny and so on.)
The best fantasy strategic card game for all ages over 11.
Everyone welcome. Or just come along and watch, play casual games of Magic. Help will be on hand for beginners!
Adrian Cox Quartet: Now Is Spring tour
Friday 24 January 2020 at 7:30 PM

It's become a tradition already at the Arts Centre to start off each year with a visit from Adrian Cox. This is his third January gig here, with the same stupendous band. This is jazz and showmanship of the highest calibre – you are GUARANTEED to leave with a smile on your face and the tunes running around your head for days.
Burns Night Ceilidh with ReJig
Saturday 25 January 2020 at 7:30 PM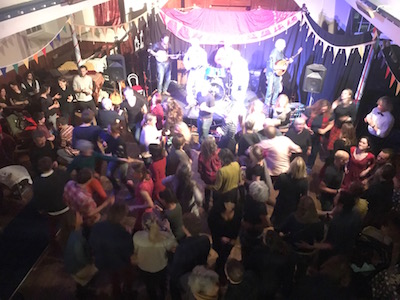 Dance to the fabulous Re-Jig (freestyle and called) eat haggis, drink whisky, listen to a wee bit of Robbie Burns – what's not to like!? And the booking link is now FIXED (apologies).
Dartmouth Orchestra: Winter Concert
Sunday 26 January 2020 at 3:00 PM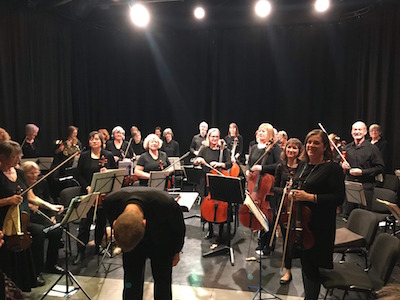 Prokofiev's sparkling sleigh ride music 'Troika', Haydn's bold trumpet concerto with Tony Hindley, the brass section playing The Nutcracker dances, 'Walking in the Air' from "The Snowman" sung by Olly Simmonds and Mendelssohn's dreamy Scottish Symphony. Admission £12, Children Free.
Roofer (Swiss jazz quintet)
Sunday 26 January 2020 at 7:30 PM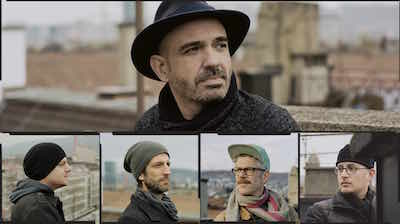 Five top jazz musicians from Switzrland, on tour in the UK, including Ashburton Arts Centre alongside venues like the Vortex in London. They're unusual, quirky, original – and very entertaining. Impossible to predict, but it looks like it'll be fun!
Talk & film: Chris Chapman on Hope Bourne
Thursday 30 January 2020 at 7:30 PM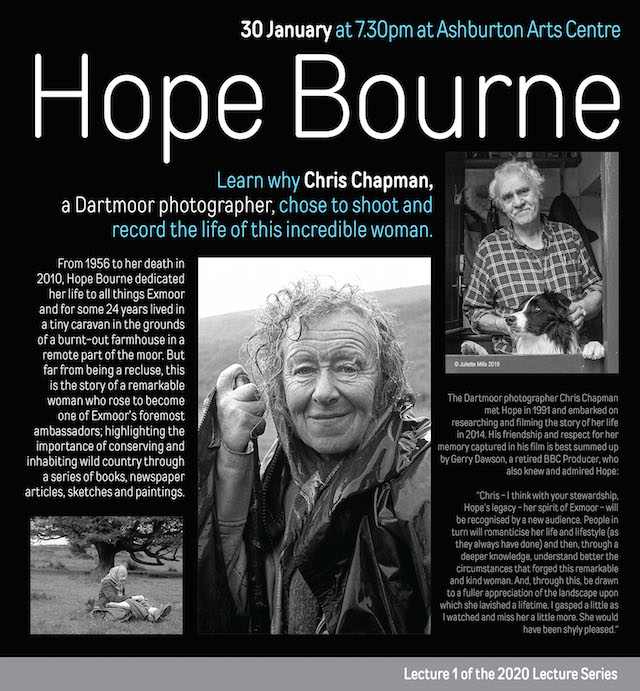 A talk by Chris Chapman, Exmoor Hill Farmer
Film: Leave No Trace (12A)
Friday 31 January 2020 at 7:30 PM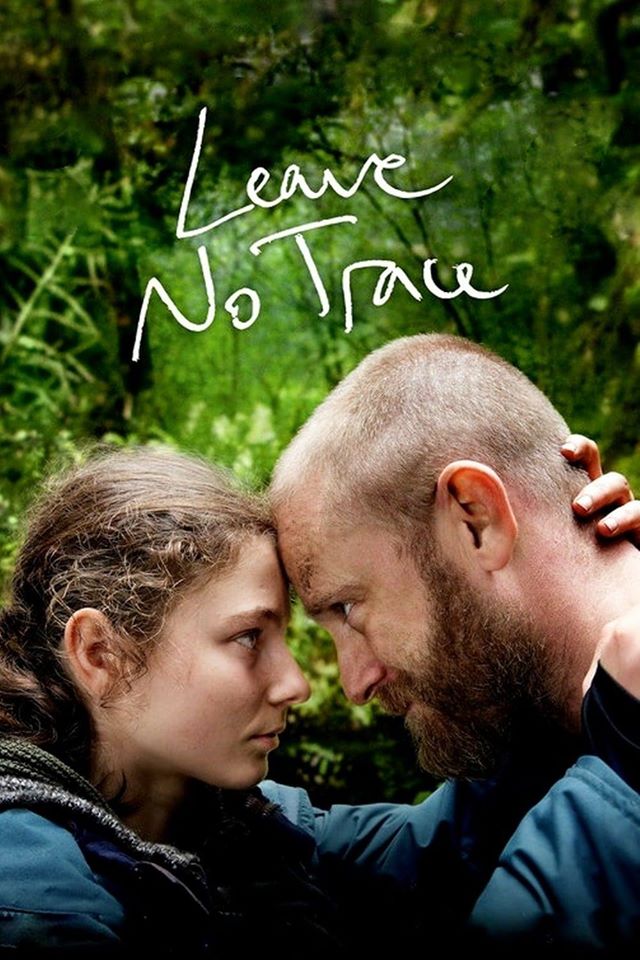 A father and daughter live a perfect but mysterious existence in Forest Park, a beautiful nature reserve near Portland, Oregon, rarely making contact with the world. But when a small mistake tips them off to the authorities, they are sent on an increasingly erratic journey in search of a place to call their own.